Hitch a Ride on the 2019 Eclipse Cross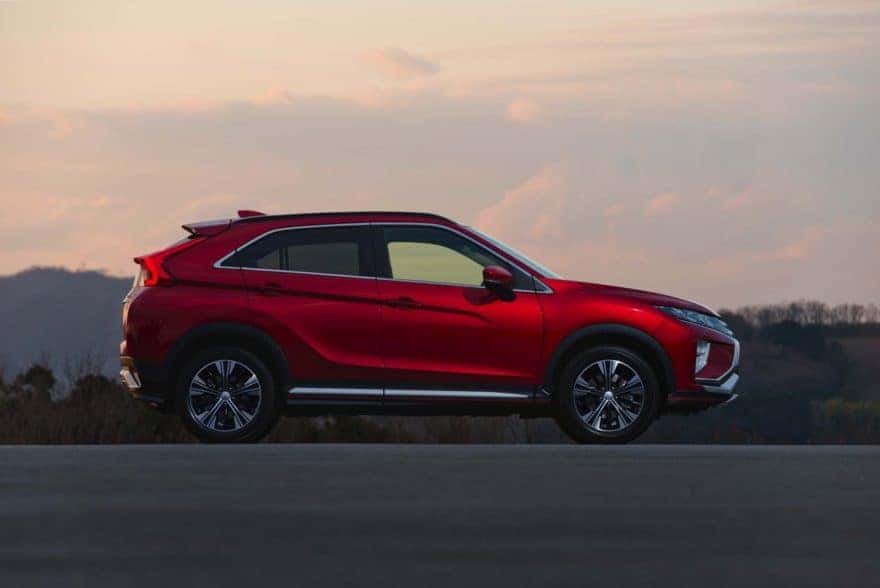 There are many things to consider when looking to buy a new automobile, and overall flair is definitely one of them – especially in this day and age where bland SUVs are poised to take over American roadways rather quickly. Features like spacious and comfortable seating, pleasant design lines, and an overall efficient driving experience deserve more credit than they get when it comes to reviewing SUVs. The 2019 Mitsubishi Eclipse Cross is a knockout small crossover SUV that's slowly trickling out to dealerships in the last quarter of the year. Here's what you need to know about the 2019 Eclipse Cross, and definitely the reasons why you should get one!
Affordability
As we previously mentioned, the SUV and crossover SUV segments are both saturated and vehicle price points are definitely something that potential buyers take into account. The 2019 Eclipse Cross has a starting MSRP of $23,595 (plus destination fee), a reasonable entry price when it comes to crossover SUVs. Additionally, Mitsubishi only bumps the crossover's price up by $600 when upgrading to all-wheel-drive. In the long run the Eclipse Cross will also help owners save at the pump thanks to its fuel economy that yields 26 mpg in the city and 29 mpg on the highway.
Size
When it comes to driving in crowded cities the Eclipse Cross has your back – equipped with short overhangs, the Eclipse Cross has a manageable footprint of just 173.4 inches. The Eclipse Cross provides an ample 22.6 cubic feet of cargo space, and a total of 48.9 cubic feet when the rear seats are folded down. With a small and practical crossover like this, you won't ever struggle to try to parallel park in a tight spot ever again.
Turbo Powertrain
Nowadays, turbo engines can be found under the hood of any vehicle manufactured, and while that means that several vehicles can now enjoy added torque, not all of them can do so smoothly. This is not the case for Mitsubishi Motors, as their 1.5-liter four-cylinder turbo engine powering the Eclipse Cross revs up smoothly thanks to its continuously variable transmission (CVT). A perfect combination for those that are more interested in a smooth ride and less interested in being highway speed racers. The engine is no slouch though, as it generates 152 horsepower and 184 lb-ft of torque – more than you'll find in other competing crossover SUVs.
Tech and Safety
When the Eclipse Cross initially debuted in 2017 so did the Mitsubishi Connect system that's intended to work as an added safety system for the vehicle with the Safeguard and Remote packages. Complimentary offered for the first two years of vehicle ownership, the Safeguard system includes features like SOS emergency services, stolen vehicle assistance, roadside assistance and much more. On the other hand you have the remote services feature that offers remote climate control, remote vehicle settings control, parental controls and many other features that are controlled via an app. Apple CarPlay and Google Android Auto are standard on every Eclipse Cross above the ES base trim, while advanced safety features like blind spot monitoring, rear cross traffic alert are optional upgrades on the high-tier trims. The future of Mitsubishi's infotainment system is about to get revolutionized as the Renault-Nissan-Mitsubishi Alliance recently inked a deal with Google to provide the programming functions of an all-new system by 2022, but for the meantime, the above-mentioned features will stay put.
Now that you've gone on a virtual ride with the Eclipse Cross, pass by University Mitsubishi and check out our latest inventory. Follow us on University Mitsubishi social media to be the first to know when the 2019 model officially arrives within the coming months.
Photo Source/Copyright: vehiclenewreport.com