Green Car Journal Awards 2023 Mitsubishi Outlander PHEV with the 2023 Family Green Car of the Year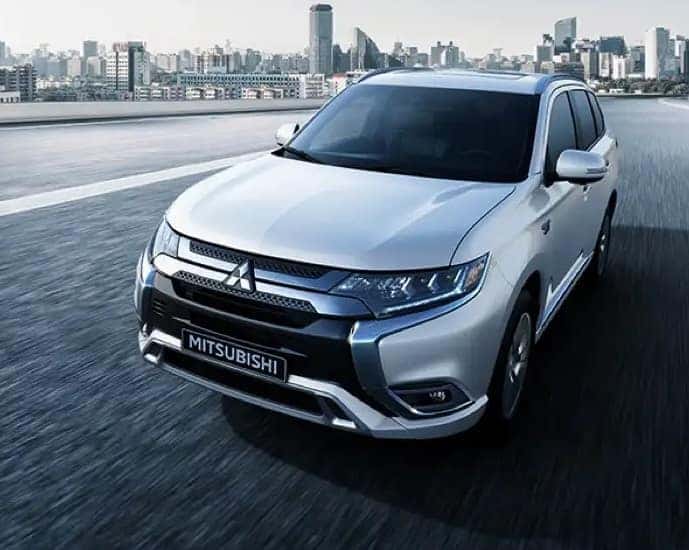 The auto industry is changing, and with it, the auto market. A decade ago, alternative fuel type vehicles were more of a luxury item, not very popular, and were thought to be just a fad. Surely, gasoline internal combustion engines would reign supreme forever, right? Well, fossil fuels will only last for so long, and with the damage they do to the environment, the choice to replace them with green power sources increases in likelihood with each generation. Here we are in the 21st Century, and plug-in hybrid electric vehicles (PHEVs), electric vehicles (EVs), and battery-electric vehicles (BEVs) are the new norm. Consumers may need a little help figuring out which alternative fuel vehicle to buy, and the Green Car Journal lends a big help with its 2023 Green Car Awards, recently naming the Outlander PHEV as the "2023 Family Green Car of the Year™".
"We spent a lot of time and over 20,000 miles behind the wheel of the previous generation Outlander PHEV, which allowed us to really appreciate its capabilities…We're extremely impressed with the sophisticated style and engineering of the new generation 2023 Outlander PHEV, and especially appreciate its significantly greater all-electric and overall driving range. It is a deserving winner of the magazine's 2023 Family Green Car of the Year™ award." – Ron Cogan, editor and publisher of Green Car Journal and GreenCarJournal.com
Green Car Journal is a monthly magazine publication with a focus on green vehicles and environmentally friendly energy and technologies, mainly in the automotive industry. Automakers are recognized for their efforts and accomplishments in producing vehicles in eco-friendly car segment, made up of PHEVs, EVs, and BEVS in large numbers. Soon, the auto market will be dominated by these vehicle types, and a publication like Green Car Journal can help consumers sift through all the marketing and opinion pieces and get to the truth of the matter, with reviews on PHEVs, EVs, and BEVs, as well as the Green Car Journal 2023 Green Car Awards.
The Mitsubishi Outlander PHEV has been recognized by Green Car Journal more than once. This year (2022) is actually the third time in the last five years that the plug-in hybrid SUV has won the title of Family Green Car of the Year™ from Green Car Journal. In 2019, the Outlander PHEV earned two awards – the first-ever 2020 Family Green Car of the Year and 2020 Green Car Product of Excellence™. For 2022, the 2023 Outlander PHEV was recognized for its blend of environmental performance and family-friendly versatility, with 2023 being its best year so far.
Starting at $39,845 (plus destination fee), the 2023 Mitsubishi Outlander PHEV has received some upgrades with a new modified powertrain made up of a 2.4 liter inline-four-cylinder engine, a 60kW motor in the front and a 70kW motor in the rear to generate a combined 248-horsepower and 332 lb-ft of torque. With a new and larger battery pack, the all-electric range (AER) has been extended up to 38 miles. A new fuel tank has added 0.2 more gallons, increasing the total range to 420 miles. If looking for more, consumers can find the new Tech package available to add a new power panoramic sunroof, leather upholstery, heated front and rear seats, and a Bose Premium nine speaker Audio system.
Now that's a winner if we ever saw one. You can go green and find a new 2023 Mitsubishi Outlander PHEV at University Mitsubishi any day.
Photo Source/Copyright: Mitsubishi Motors