Easy Holiday Gifts for the New Teen Driver + The Car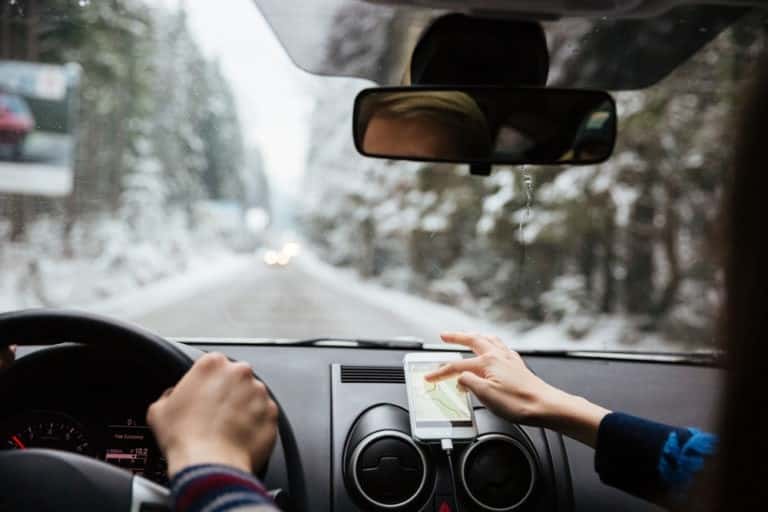 Your little baby is driving, they're all grown up (here's a tissue), isn't it beautiful? With that also comes the crippling fear of what will happen to them on the road now that you're not there? Well, you can get some peace of mind and also help your new teen driver with little gifts for them and the car.
Jump Pack and Gas Canister
We've all been there once right? First time in a new car and you run out of gas, or worse, the battery dies. You can keep your new driver from panicking by getting them two gifts for those "what-if" situations – a car jump starter kit and a canister for extra gasoline. Starters that literally jump start a car's battery pack typically cost between $60-100. Gasoline canisters tend to be cheap, and as long as they're red and approved, fill'er up.
Cell Phone Car Mount or GPS
We don't want our kids driving and being on the phone. That's just trouble. However, being a new driver also means learning directions, and that can easily tempt someone to look at the their phone. You can fix this with one of two ways – the expensive but safer way is to install a GPS system into the car if it doesn't already come with one. Garmin is popular, but there are other choices from $60-90+. To keep with the times though, a cell phone car mount is cheaper, and you can probably find one for less than $30.
Keep it Cool
Getting the windows tinted is thoughtful and will be a nice welcome to the road. Another thoughtful gift is polarized sunglasses so your teen isn't blindsided by the sun itself when driving. The price for window tint varies everywhere you go, as does the price for polarized sunglasses.
Emergency Supplies
We hope our teen will never get into a situation that calls for an emergency. If such were to ever happen, it's a good idea to put together a must-have emergency road kit; we're talking flares, bandages, and mini bottles of antibacterial gel. A LifeHammer (with a razor) is also great. In the worst, most dire situations, a submerged car is pretty terrifying. LifeHammers are built to break windows and cut seatbelts if escape is required pronto. They range from $10-20.
Hands-Free Devices
Again, we don't want kids on the phone when they're driving. However, if they're popular or, say, looking for a job, they may receive phone calls while on the road. Keeping them connected without the need for their hands is a great way to give them the freedom of making a phone call or sending a text while keeping their eyes on the road. The price really depends on the device; a Bluetooth car speaker/microphone can cost between $30-50.
Gifts for You
There are also gifts you can get to make sure your teen driver is being responsible. The new Hum by Verizon lets you monitor your teen while they're away – you can set speed limits which will notify you when exceeded, boundaries or "approved areas of travel" so you know where they are, say, at the beach instead of school, as well as provide emergency assistance, a mechanic hotline, and maintenance reminders. A similar item is Automatic's License+ app. There are actually many apps out there for monitoring teen driving, some with reward systems for positive reinforcement.
What are some gifts you have given your teen driver? What devices do you wish you had when you started driving? Let us know on our social media.
Photo Source: Dean Drobot