Auto Detailing: Why and When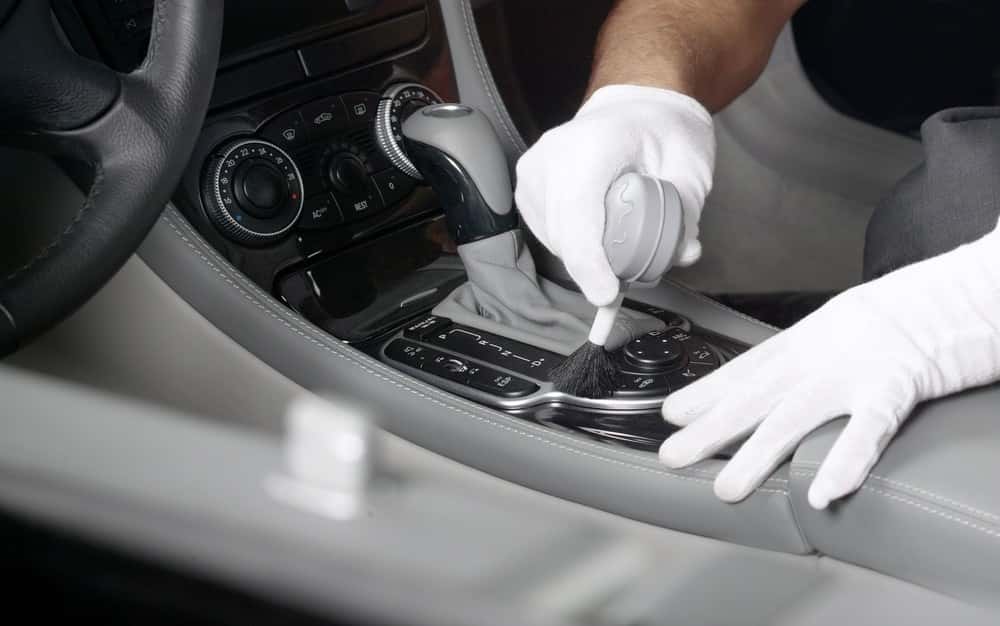 Car maintenance is a common practice among many car owners whether it's taking it into the auto shop for a tire rotation or getting an oil change. Auto detailing also falls under that category, but it's a practice that is often overlooked. What many people don't know is not only can auto detailing make your car look good, but it also has the possibility of increasing its resale value when it comes time to trade it in.
First off, what is auto detailing?
Auto detailing is the practice of making your car look like it just left the factory floor. Think of it like giving your car an auto spa. It's been bathed, waxed, primed, and polished, ready to go back out into the world like new.
Second, there are a couple of reasons you should detail your car regularly:
It will keep the car protected for years to come
First impressions matter, and that happens the moment someone sees your car
Detailing your car improves its safety
It just makes for an all-around more comfortable ride
As mentioned, it can improve the resale value
So, a common question would be, "When should I put my car through an auto detailing process?"
The most common answer is as often as possible, but a good rule of thumb is to detail your car when the seasons change, so every 3-4 months. However, depending on the weather in your area and the condition of your car, that time frame can vary.
Another question is, "What kind of auto detailing is there, and which one should I get?"
Types of Auto Detailing
There are five types of auto detailing for your car, and each one gets more intricate and advanced, just like a car wash.
The Basics
A basic auto detail consists of washing the car. Depending on the place, you may get more than an exterior wash and dry. You may also get an interior vacuum and wipe down, tire dressing, and rims and windows cleaning.
Advanced Interior Detailing
Most people can wash their own car and wax it, it's not rocket science. Yet many of us don't want to go through the car and clean everything. This type of auto detailing will not just vacuum and wipe down the interior. A good auto detailing company will also shampoo the seats and floor mats, condition leather car seats (if your car seats are leather), dress plastic (or remove dirt and odors), and remove any possible mold build up.
Full Exterior Detailing
This is a complete wash and wax of the car. There are two ways it can go: using soap and water, preferably a pressure washer; or a waterless car wash using waterless products so there is no need to dry the bodywork before moving onto the final step. Waxing the car comes last, and helps to protect the car's paint in the sun and harsh weather conditions. A good detailer will also use a clay bar treatment to remove contaminants from your car and restore the condition of its bodywork to protect it further.
Full Car Detailing
This is what you would call an "all of the above" option.
Full Car Restoration
This is a highly involved, up to five-day-long process. Remember when we mentioned the point of detailing a car to make it look "brand new"? Just like restoring a computer to its factory settings when it gets a virus, this kind of auto detailing will do everything possible to renew your car. However, that means it's going to be pricey, up to $3000 for high-end cars.
When it comes to choosing your type of auto detailing service, there are a few things to think about:
What features do you want to include? Exterior? Interior? Wax?
Pricing is of course a major part to consider. Don't use the baby's milk money on your car.
Check the reviews of the company you're thinking of using, and if they have any affiliations with companies that can certify their quality.
Safety
Although not covered in many auto detailing services, there are three key parts of a car that should also get some attention during auto detailing and maintenance.
Tires – Every day your tires are exposed to dirt, rocks, and harmful chemicals. By including them in the auto detail process, not only will they look good, but the risks of them cracking or breaking down are severely reduced.
Headlights – Making sure your headlights are clean and free of dirt, even mild bits of dust can greatly improve your field of vision when on the road. You don't want a foggy headlight at night or in the rain.
Engine – This important piece of machinery is often over-looked during auto detailing because it's more likely the part of the car a mechanic will work on. However, keeping it clean, degreasing it, and getting rid of any corrosion around the battery are all important parts of auto detailing and maintenance.
That about covers it. Have any other tips to share about auto detailing? Let us know in the comments below.
Photo Source: Shutterstock
Photo Copyright: Menzl Guenter