3 Ways We Can Enhance Your Car's Performance and Horsepower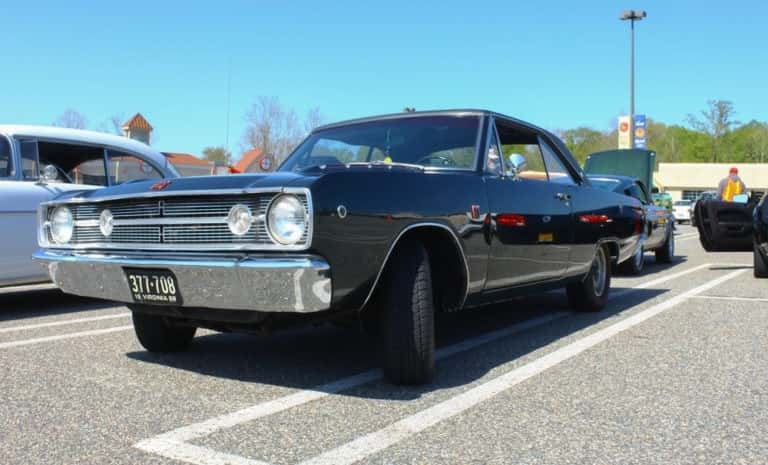 University Mitsubishi now has a custom car and truck pro, Mark Leslie, and he can help you with all your custom needs. Classic muscle cars, modern performance cars, or big and bad trucks and 4x4s, Mark and his team does it all. Whether you want to increase horsepower, add a few inches to your ride's height or fully restore that vintage car in your garage, bring it in and let the pros give you what you want.
Here's a look at three ways the team can increase your engine's horsepower with engine modifications.
Cold Air Intake
A cold air intake is an aftermarket performance part added to increase an engine's horsepower, torque and efficiency. Though all modern cars have some type of factory air intake, the key to the increased performance from a cold air intake is a result of the "cold." Cooler air has a higher density, so cooler air contains more oxygen per volume unit than warmer air, and more oxygen in the engine adds to engine performance, like increasing horsepower and torque.
Replacing the factory air intake with a cold air intake may increase horsepower by as much as 15 horses and it is one of the most affordable ways to add extra horsepower and torque. However, the amount of horsepower depends on the type of factory air intake. If the original air intake is already fairly advanced, results will not be as large.
Cold air intakes can also improve the look of an engine and they can be painted to match other engine parts or the body and add a custom look.
Adding a cold air intake only takes a few hours and pricing for the intake and installation starts around $400, but pricing varies based on type and brand of intake and labor.
Example
2016 Dodge Challenger SRT 392
6.4 liter V8 HEMI engine, 425 horsepower
Modification: 2016 Dodge Challenger SRT 392 received an aftermarket cold air intake.
Final Result: 440 horsepower
Intake Manifold and Carburetor
Since older cars (generally cars made before the '80s ) have carburetors rather than air intakes. Replacement intake manifolds and carburetors are the equivalent of cold air intakes on modern cars. This process takes just a few hours and starts around $1,200.
Example
1973 Plymouth Barracuda
340 cu. in. V8 engine, 260 horsepower
Modification: The '73 Cuda received a new carburetor, cold air intake and a couple other engine modifications.
Final result: 578 horsepower, 560 lb-ft of torque
Nitrous Oxide
Adding a nitrous oxide kit to a car adds A LOT of power to an engine. Depending on which nitrous kit you purchase, the kit can add anywhere from 50-500 horsepower and a lot of torque.
Nitrous oxide kits increase an engine's power output by allowing fuel to be burned at a higher-than-normal rate because of the increased concentration of oxygen (due to the decomposition of nitrous oxide rather than air) that is injected into the fuel mixture. More oxygen to the engine results in more horsepower and torque.  
Since nitrous oxide kits are manipulating and connecting to a car's air intake and fuel systems, it is important to get the work done by a very experience professional, like Mark. Too much nitrous oxide can actually damage an engine or if the kit is not tuned up properly, the nitrous oxide can blow up an engine.
When dramatically increasing a car's horsepower and torque, it might be wise and safe to change out the original brakes for more advanced brakes. You want to ensure you have brakes strong enough to handle stopping all that power.
Adding nitrous oxide kit(s) is little more expensive than a cold air intake, but the results are much, much bigger. Adding nitrous oxide starts around $800 and prices increase for more advanced kits. Keep in mind, adding nitrous oxide kits will void your car's warranty.
Example
2004 Dodge Viper
Original engine: 8.3-liter V10, 500 horsepower and 525 lb·ft of torque
Modifications: The 2004 Dodge Viper received a supercharger and  250 horsepower nitrous oxide kit.
To handle all of the horsepower, the owner replaced the Brembo brake system with StopTech brakes, calipers and rotors.
Final Result: 1,100 horsepower
Headers and Exhaust
Headers and exhaust are another way to add horsepower and torque, but unlike the other two methods, headers and exhaust also add a lot of sound to your classic (or new) performance vehicle. Changing out the headers and exhaust can add up to 50 horsepower to your ride, and an awesome sound.  
This method is a matter of changing the factory exhaust and headers with an improved exhaust manifold to increase airflow from the engine through the exhaust. Replacing headers and exhaust make a larger impact on older cars rather than new cars because the factory parts today are much more advanced than parts on classic cars. Classic cars will typically have a cast iron manifold and when this is replaced with steel tube manifolds, there is a bigger improvement in performance and sound. Additionally, they can be painted for a more custom look.
Price for header parts starts around $1,400, price for exhaust parts starts around $1,200 and labor typically runs around $700. Also keep in mind changing the exhaust will not void your car's warranty, but headers will.
Example
1968 Dodge Dart – This Vehicle is For Sale
340 cu. in. V8 engine, 280 horses
Modifications: The '68 Dart received a new intake manifold, cylinder head work, headers and exhaust.
Final Result: 420 horses
Less than 100 miles on it as it has a completely restored engine
Dark Blue, white leather, rally Wheels
For sale: $36,000
If you have questions regarding an old car you need services, fixed, or restored call the service department here at University Mitsubishi and ask to speak with Mark Leslie to schedule a time to bring your classic in.
Photo source: Shutterstock