2024 Mitsubishi Outlander Receives TSP Rating from the IIHS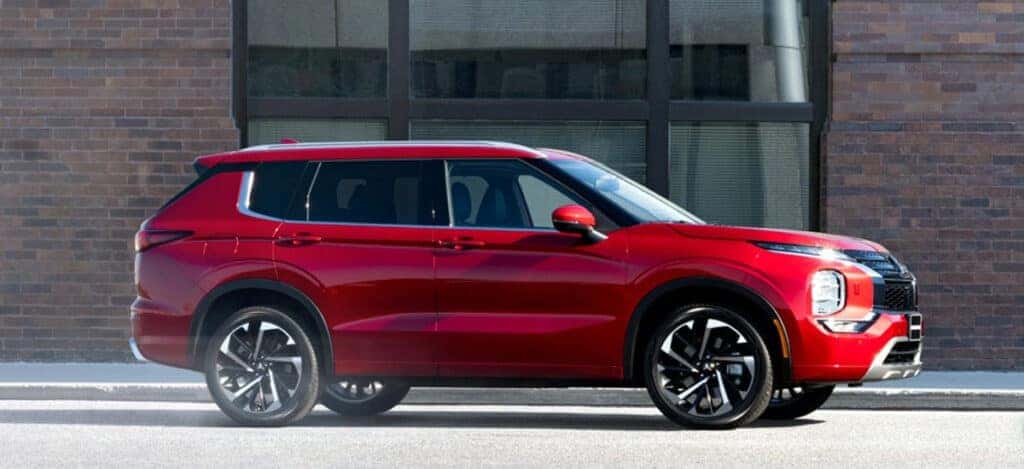 Not all cars are built equal. Some are made for performance, some for lifestyle, and others place a focus on safety. Even then, all cars have to pass certain standards, such as the ever-increasing standards by the European Union for carbon dioxide (Co2) emissions or the safety standards places by the National Highway Traffic Safety Administration (NHTSA). After that, other organizations may get in the mix, like the Insurance Institute for Highway Safety (IIHS) that tests a cars crashworthiness to see if it really can handle an auto incident and keep passengers safe. Year-after-year, the Mitsubishi Outlander is rated by the IIHS, and for another year, the Mitsubishi Outlander receives a strong rating for its safety.
"With seven-passenger seating, a suite of modern safety features, and the most sophisticated Super All-Wheel Control (S-AWC) system we've ever offered, the Outlander was made to be a family vehicle…Our commitment to customer safety is paramount, and it's great to be recognized by a respected organization like IIHS for the work put in by our engineering teams to maximize safety performance in our best-equipped, most-advanced SUV." – Mark Chaffin, CEO of MMNA
In 2021, the Outlander received a TOP SAFETY PICK+ (TSP+) rating from the IIHS. This year, it received a TOP SAFETY PICK rating, the second-best grade to earn, and the reason being so is surprising for the automaker. First, let's look at how the IIHS rates vehicles. Having modified its testing in recent years, the IIHS puts vehicles through four major tests to find how well it can handle a crash – small overlap of the front driver side, small overlap of the front passenger side, moderate overlap of the front of the car, and each side of the vehicle. Rated on a scale of Poor, Marginal, Acceptable, and Good, a vehicle must receive a rating of "Good" for each test. Not only did the 2024 Mitsubishi Outlander receive a "Good" rating for each test, it also earned the same score for its headlights and LATCH child seat safety.
The IIHS also looks at advanced safety measures put in place to protect the driver and passengers. Rating such systems on a scale of Basic, Advanced, and Superior, these can also change the outcome of a score. The 2024 Mitsubishi Outlander received a "Superior" score. So, why didn't it receive a TSP+ rating once more? We think the IIHS is simply twisting its arm on this one. Usually, the above tests are what go toward the overall rating. At a closer look, the updated side test was a little trickier. Despite the above ratings, and Mitsubishi improving side impact crashworthiness with airbags to protect the head and neck, it only received an "Acceptable" rating in the review. With a suite of advanced safety features and well-built vehicles, Mitsubishi has proven to be a safe vehicle to drive year-after-year.
Did IIHS fudge up? Unlikely, but like CO2 standards, safety standards will also continue to rise. Above all, a TSP rating isn't anything to ignore. Not all vehicles receive a TSP or a TSP+. If anything, the TSP rating for the 2024 Mitsubishi Outlander is a testament to the safety it provides.
Looking for a new SUV that's as capable as it is safe? Find the new 2024 Mitsubishi Outlander at University Mitsubishi.
Photo Source/Copyright: Mitsubishi Motors