2017 Mitsubishi i-Miev Wins Vincentric Best Value EV in America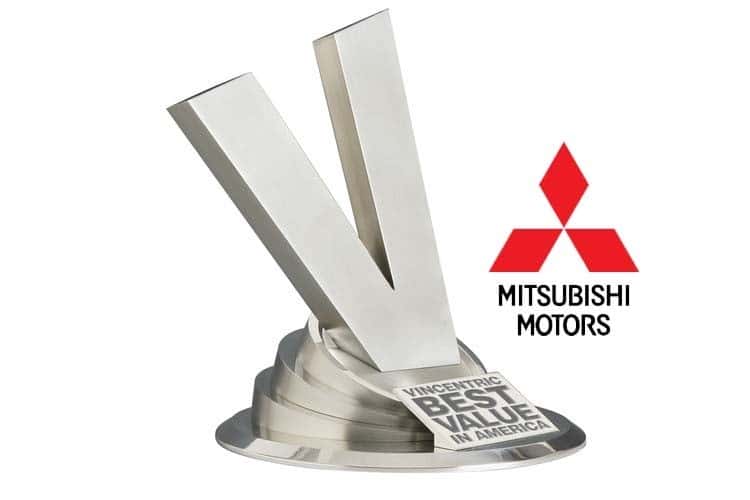 When shopping for a green car, many consumers look towards electric vehicles and hybrids, especially plug-in hybrids. These vehicles are known to get incredible range, and yet when it comes to their cost of ownership, the numbers don't add up. It may come as surprising, but this year, Vincentric awarded the "Best Value Electric Passenger Car in America" award to the 2017 Mitsubishi i-MiEV.
Who is Vincentric? It's a trusted company that for thirteen years has been collecting data, knowledge, and insight into the auto market. With careful analysis of varying factors, Vincentric is an unbiased entity for measuring the value of an automobile. The factors they evaluate a vehicle on are as follows: depreciation, fees and taxes, financing, fuel, insurance, maintenance, opportunity cost, and repairs. "Opportunity Cost" is an unfamiliar term; it means the potential gain over an alternative.
After surveying over 3,000 vehicles and separating them into their appropriate class, Vincentric came to the conclusion that the Mitsubishi i-MiEV deserved the title as "Best Value Electric Passenger Car in America" in the electric vehicle (EV) and plug-in hybrid (PHEV) segment. What may come as a surprise is the 2017 Mitsubishi i-MiEV remains mostly unchanged and lacks some modern features, but it stays close to its roots, and for that, has retained a higher value over its competitors.
The Mitsubishi i-MiEV was the first EV to be highway capable. Powered by a lithium-ion battery hooked up to a 66 horsepower electric motor, the 2017 Mitsubishi i-MiEV can travel fairly far without any tailpipe emissions – great for the environment and atmosphere. Being an all-electric vehicle also means less petroleum use, and more money in your pocket. Look at this summary of the 2017 Mitsubishi i-MiEV environmental report. Note the savings, are estimated to be a total of $3,750 in five years. Plus, it's eligible for a tax credit of $7,500.
Additionally, as a side note, the Mitsubishi Mirage and Mirage G4 are Mitsubishi's most fuel efficient gas-powered cars, and Vincentric recognizes them as having the "Lowest Cost of Ownership" for the subcompact hatchback and subcompact car class.
You can find the Mitsubishi i-MiEV and other popular vehicles in our inventory.
Photo Source/Copyright: media.mitsubishicars.com