2016 FORD FOCUS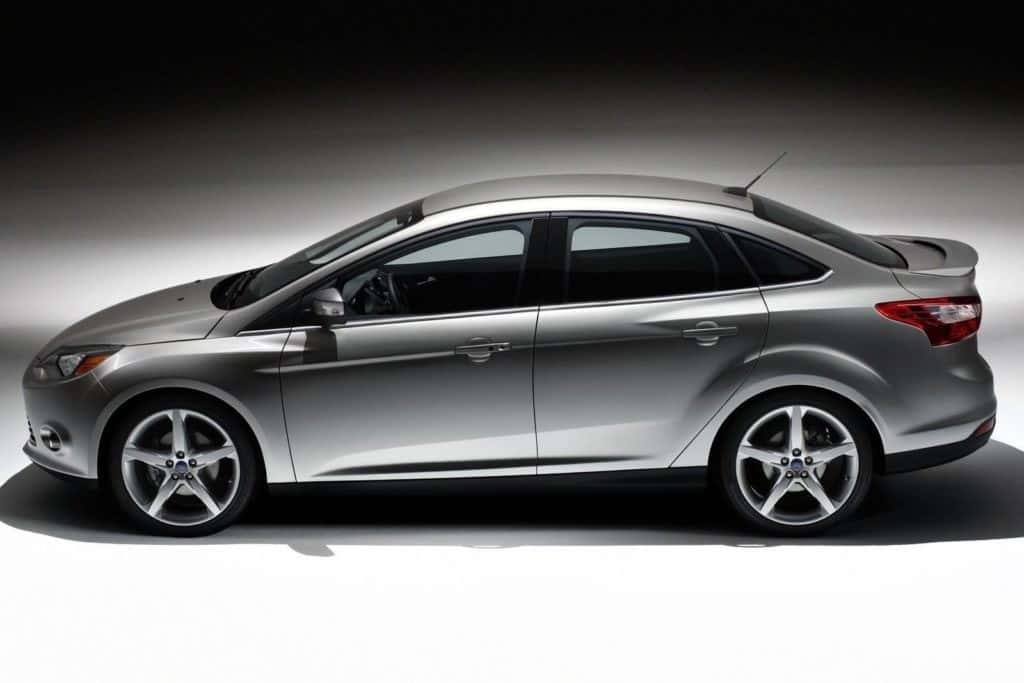 The Ford Focus sedan has offered drivers an efficient, dependable daily driver since it got on the roads in 1999. Available in three trim levels and as a four-door sedan or hatchback, the five passenger Ford Focus is perfect for a small family, a second car or college students.
The Basics
The Focus S, the most basic Focus trim, has a 2.0-liter, DOHC four-cylinder Flex Fuel engine that produces 160 horsepower and 146 feet pounds of torque that drives the front wheels through a five speed manual transmission. This configuration gives the Focus estimated mileage of 26/36 MPG city/hwy. Drivers that opt for the optional six speed automatic transmission will see their car's average fuel economy increase to 27/40 MPG city/hwy.
In addition to the standard 2.0-liter engine on the Focus S, there are several other engine types buyers can choose. The most fuel-efficient Focus trim is the Focus Electric Hatch, a totally electric vehicle. The Electric Hatch can travel for 110 city miles or 99 highway miles on a charge.
The 2016 Ford Focus S with a five-speed manual transmission has a starting MSRP of $17,225 and the Ford Focus Electric has a starting price of $29,170.
Interior
Cloth seating offers height adjustment on the bucket, driver's seat with a tilt and telescoping steering wheel so that you can find the perfect driving position. The 60/40 rear seats provide pass-through access to the trunk for long items. The base Ford Focus S comes with power door 2016 Ford Focus interiorlocks and mirrors, power front and manual rear windows and Ford MyKey, for the security of your young drivers. MyKey allows parents to preset audio volume and limit speed while beginning drivers are learning the ropes of safe driving.
Unusual for a car in this price range, yet standard on the Focus S, is a 4.2-inch central display with rearview camera. Audio equipment includes an AM/FM, single CD/MP3 player, with four speakers, two USB ports, and SYNC voice controls giving drivers and passengers safe access and control of music and electronics while on the road.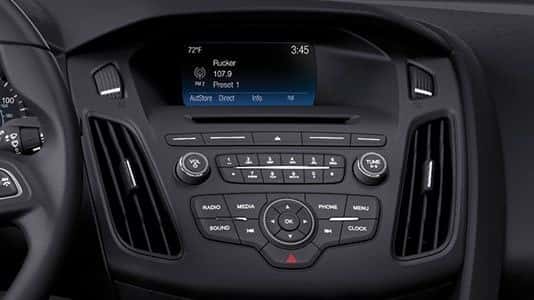 Exterior
With few changes since its debut in 2012, the third generation 2016 Focus received a new front grille and slim-line headlights. In addition to a standard sedan, the Focus is also available as a hatchback. The Focus S sits on standard, 15-inch steel wheels clad with 195/65R15 tires. With nimble handling, the Focus is a fun car to drive.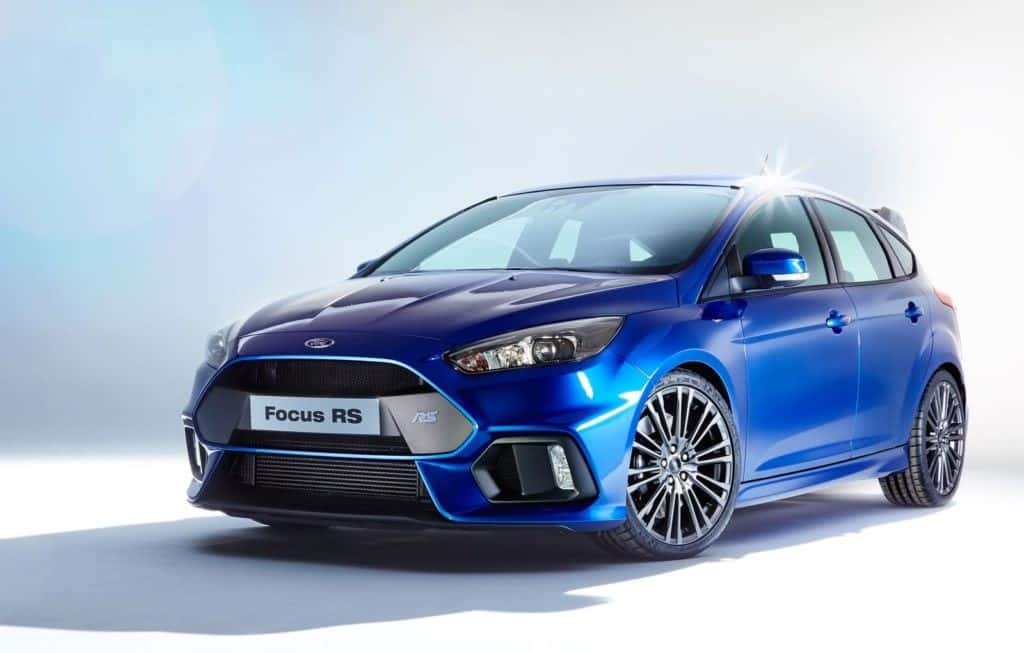 OTHER FORD FOCUS MODELS
2016 Ford Focus RSWhen the Focus went into mass production in 1999, it also entered World Rally races across the Globe, making a name for itself and its drivers who navigated across their routes. This year Ford has debuted the road and rally worthy Ford Focus RS. Equipped with torque vectoring, which adds two clutches to the rear drivetrain that distributes power to either of the rear wheels, the Ford Focus RS will be factory ready for drifting.
Powering all four wheels, the Focus RS will have a 2.3-Liter, turbocharged four-cylinder engine, that produces 350 horsepower and 350-pound feet of torque. Numbers like this put the RS in V8 territory and will provide drivers with a performance-styled experience. The starting price for the Focus RS is $35,730.
WARRANTY
Non-electric or hybrid Ford's are backed by a basic 3-year or 36,000-mile warranty, five years or 100,000 miles for the powertrain warranty. Electric cars have an eight-year or 100,000-mile warranty on the battery.
FORD FOCUS IN SOUTH FLORIDA
Whether you are looking for a compact sedan, hatchback or SUV, University Mitsubishi has a range of excellent cars. While we are a Mitsubishi dealership, we accept trade-ins and we tend to have a range of Ford models on our lot. Located in South Florida between Fort Lauderdale and Miami, we have a great network of affordable and reliable care.