2016 CHEVY COLORADO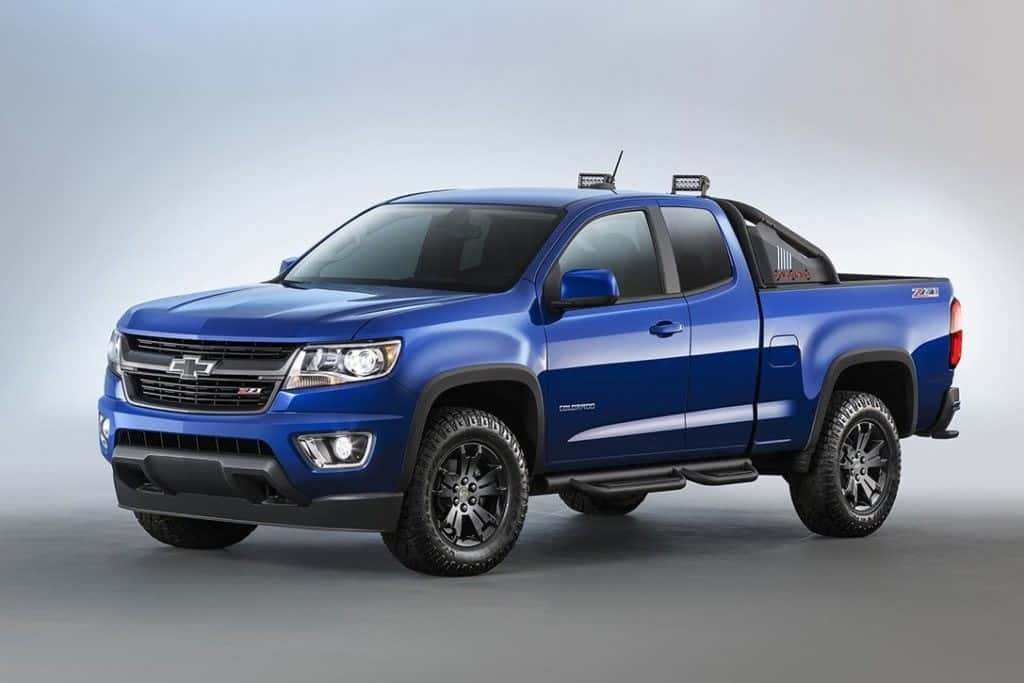 The Colorado's carefully designed interior and exterior, best-in-class engine capabilities, safety and affordability are all factors that played a role in the Colorado winning the Motor Trend award as "Truck of the Year."
PERFORMANCE
The standard engine setup in the 2016 Colorado is a 2.5-liter four-cylinder powerhouse, boasting some pretty impressive stats. Drivers will be privy to a best-in-class 200 horsepower output, paired with the also best-in-class 191-foot pounds of torque. With a towing ability of up to 3,500 pounds, the WT model still manages to do all of the heavy work while being a modest consumer of fuel. The fuel rating of the Colorado is 20 miles per gallon in the city, and an even more astonishing 27 miles per gallon on the highway. This rating is also a best-in-class honor across this class of trucks.
SAFETY
Features that used to only be available on Chevy's higher end models are now standard on the Colorado's WT model. One of these features, which is desired by many drivers, is the color rear-vision camera system. With this addition, drivers will be able to see what is going on behind their truck in full color before they begin to backup. The peace of mind in knowing that no person or property is behind your vehicle before you make a move in reverse is a huge relief.
Four-wheel disc brakes and power steering not only provide for a comfortable and reliable drive quality, they also help protect the occupants of the vehicle. Should there ever be a need for a last minute stop, or quick turn, drivers and occupants can rest assured knowing that the Colorado WT is going to respond to every driver input with great haste and efficiency.
CONVENIENCE
Drivers may select from crew cab or extended cab body styles, according to their needs. Added folding jump seats can be outfitted on the extended-cab models of the WT trim. Above the base model, the WT offers cloth seating surfaces rather than vinyl as well as carpeted floor mats as well.
COMFORT
Seats in the 2016 Colorado are ergonomically designed, stylish and stain-resistant. So, even if you happen to spill a drink or get a splash of mud on your cloth seating, there's no need to worry about staining. You can also thank the designers of the new Chevrolet small truck for their inclusion of a fully-boxed frame which allows the vehicle to offer occupants a smooth, comfortable ride.
Nobody likes hearing road noise as they engage in their commute as because of this demand from consumers, Chevrolet has answered the call with triple-sealed doors, thick windshield and side glass components along with a special liquid-applied sound modifier, to keep outside noises where they belong — on the outside.
Considering all of these features, it is absolutely no wonder that the 2016 Chevrolet Colorado has been named the Motor Trend "Truck of the Year" for the second year in a row. Words can't truly do the truck justice either, as it is absolutely a wonderful truck to be driven. It also has an incredible front fascia and outside design cues that will make it a real attention-grabber for those trying to arrive in style and make the best impression.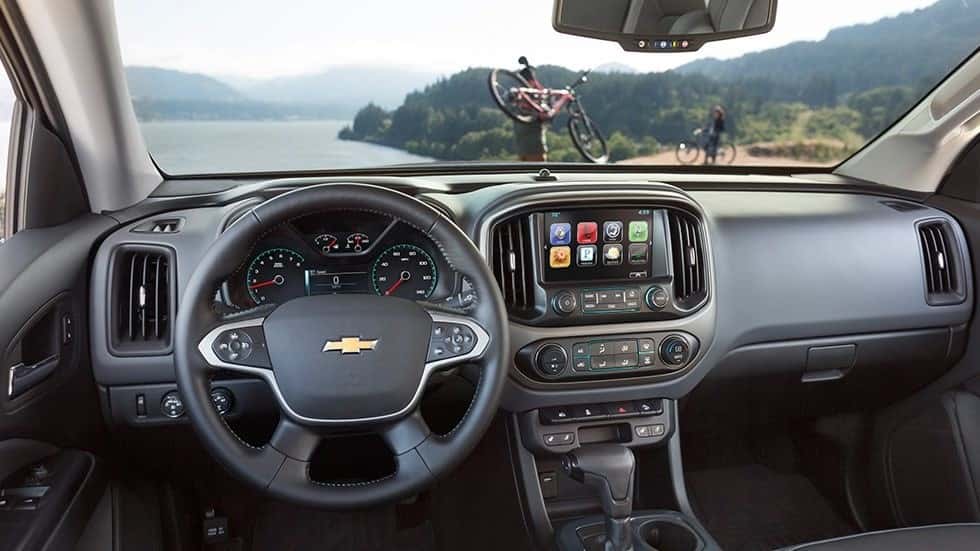 WHERE CAN YOU GET ONE?
University Mitsubishi is one of South Florida's certified Mitsubishi dealerships and is also a great dealership for used cars, like the Chevy Colorado. Check out our lot and see if we have a Colorado in stock!