2015 MITSUBISHI AWARDS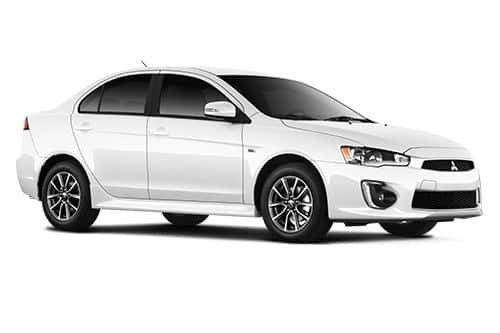 In 2015, Mitsubishi earned several awards. And, three out of five of Mitsubishi Motors' vehicles were winners of safety awards.
3 IIHS 2015 TOP SAFETY PICKS
The Outlander, Outlander Sport, and Lancer were all chosen as 2015 "Top Safety Picks" by the Insurance Institute for Highway Safety (IIHS). The IIHS is an independent organization that bases their awards on vehicle crash tests and evaluations of production automobiles and a "Top Safety Pick" is their highest designation.
This was not a first for Mitsubishi. The 2015 Lancer was given a "Top Safety Pick" and has received this award for seven consecutive years. The 2015 Outlander Sport is not far behind, as it has consistently earned the title for the past four years.
Among some of the safety features in each of these 2015 models are anti-lock brakes with brake assist and brake force distribution, Active Stability Control and a tire pressure monitoring system.
One of the Outlander's unique safety features is Forward Collision Mitigation (FCM). This technology provides the driver with audio and visual warnings when risk of an imminent front-end collision is detected. When a risk is detected, emergency brakes 2016 Mitsubishi Outlander are automatically applied, which has been shown to significantly lessen impacts and even avoid crashes. Also, the Outlander's specially engineered body design absorbs and directs an impact away from the driver and passenger cabin.
Other awards for the 2015 Mitsubishi Outlander Sport include a spot on the Kelley Blue Book list of "Ten most affordable SUVs with a $19,995 starting price."
So far, reports on the Mitsubishi's 2016 line of vehicles have indicated that safety is still a priority for Mitsubishi Motors. The Insurance Institute for Highway Safety has again named the Outlander as a Top Safety Pick for 2016.
Among Mitsubishi's usual safety features, the 2016 Outlander is equipped with Lane Departure Warning System that warns drivers if an unintentional lane departure has been detected. Also added, is the vehicle's advanced cruise control technology. This feature senses the distance between the vehicle and other cars and helps drivers maintain a safe distance.
The affordability and great styling carry over into 2016 with all the features that have drawn buyers to choose Mitsubishi and come back over and over again. Be sure to test drive the new Mitsubishi models before making decision on a new vehicle.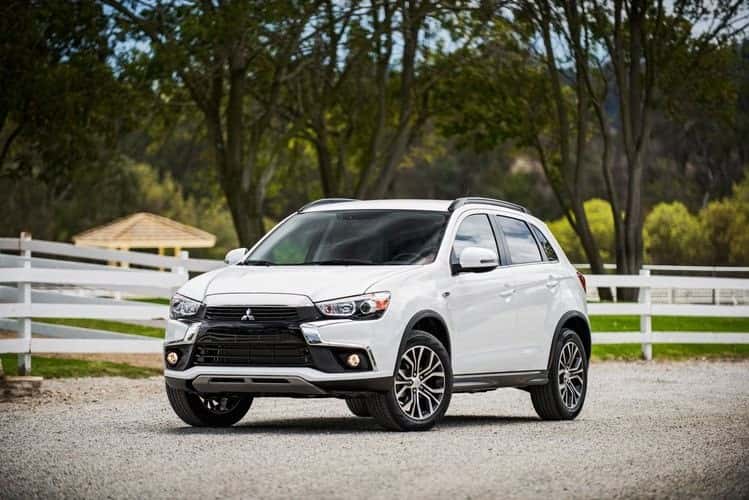 GREEN CARS AND A GREEN MANUFACTURER
Aside from safety, the Mitsubishi Mirage and the Mitsubishi Outlander PHEV earned several titles as being a green and affordable car.
The Mirage's EPA fuel mileage rating of up to 37 MPG city and 44 MPG highway, made it 2015's most fuel efficient non-hybrid gasoline vehicle available in America — and at a starting price of $12.995, it was also one of the cheapest.
Cars.com ranked the Mirage as the "No. 1 New Car for Penny Pinchers," The Automotive Science Group titled it as "Best All-Around Performance" and "Best Environmental Performance" in the mini-compact class and the American Council for an Energy-Efficient Economy (ACEEE) named to their list of "Greenest Vehicles."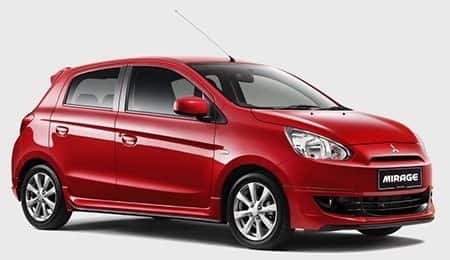 The Outlander PHEV, which is not available in the U.S., is a very successful SUV in Europe and Japan. A PHEV has characteristics of a hybrid electric vehicle (having an electric motor) and an internal combustion engine. The practical Outlander PHEV has low emissions and gets 157 MPG combined – overall fuel economy depending heavily on the time spent in all-electric mode.
Some of the 2015 PHEV's notable awards include "Best SUV IN 2015" from Next Green Car Awards and the award for "Best Ultra Low Emissions Vehicle (ULEV)" by Fleet World Awards.
The Outlander PHEV has seen a lot of success in both the European and Japanese markets and its introduction to the American market has been delayed several times. The last update on the PHEV's debut in the U.S., suggests that it should be available in May 2016. The starting price in Great Britain is £29,249, which is equivalent to around $42,000.
WANT TO BE A PART OF THE WINNING TEAM?
South Florida's University Mitsubishi has a large selection of colors, years and trims for the whole Mitsubishi line-up. Some of our most popular cars are the Lancer, Outlander and Outlander Sport. Interested in the Outlander PHEV? Check back later this year to see if we have it — we can't wait to start selling it in South Florida.