USED CHEVY VEHICLES: TRAVERSE, IMPALA, CAMARO
USED CHEVY MODELS AT UNIVERSITY MITSUBISHI
University Mitsubishi is primarily a new car dealership. However, our new car buyers do have trades that we purchase which gives us a large selection of used cars. One of the brands that we often have available is Chevrolet because they have a great lineup that includes everything from sports cars to sedans, to SUVs and trucks. If you are looking for a used Chevy, here is a more detailed look at three of the used Chevrolet models available at University Mitsubishi or you can search all of our available used Chevrolet models, here.
The Chevy Impala is a spacious family sedan that offers safety and power. The 2016 Chevy Impala LT currently available at University Mitsubishi is equipped with a 3.6-liter V6 engine paired to an automatic transmission. This engine configuration pushes out 197 horsepower and it has an average fuel economy of 22 mpg in the city and 31 mpg on the highway.
The Chevy Impala is available in four different trims and the LT trim is a step-up from the base trim, the Impala LS, so it has a nice interior. This Impala LT has a six-speaker audio system and three USB hookups, so music can be played from mobile devices and multiple people can charge their smartphones at the same time. Additionally, this Impala black leather seating and a large eight-inch digital display screen.
Our available used 2016 Chevy Impala has low mileage (under 17,000 miles), so it is still covered by the original factory warranty and priced under $20,000, this Impala is a steal as it is in perfect condition on the inside and outside. You can view our used 2016 Chevy Impala here.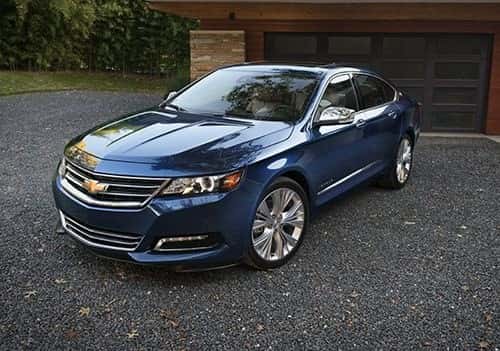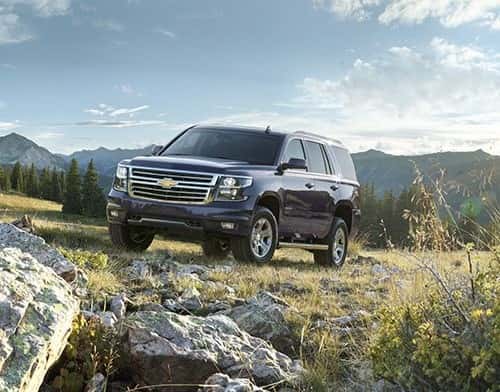 The Chevrolet Tahoe is one of the best large SUVs available and University Mitsubishi frequently has one available. Ranked by Car and Driver as the second best full-size SUV, the Chevy Tahoe has seating for up to seven people and it is a four-wheel drive SUV that has a maximum towing capacity of 8,300 pounds. The Chevy Tahoe is equipped with the same 5.3-liter V8 engine as the Chevy Suburban, another full-size SUV made by Chevrolet.
The Tahoe lineup consists of three different trims, the base trim, the LS, the mid-level trim, the LT, and the upper-level trim, the LTZ. University Mitsubishi's available Tahoe LT is equipped with several convenience features that add a luxury feel to the vehicle. The vehicle has a black exterior and a black leather interior and the front seats are heated. Our Tahoe is loaded with Bose Premium nine-speaker system, Keyless Entry and dual-zone air conditioning.
University Mitsubishi has a 2015 Chevy Tahoe that has under 21,000 miles and it is priced very low for a full-size SUV in excellent condition. You can view the 2015 Chevy Tahoe LT here.
Looking for a beautiful used muscle car? University Mitsubishi has you covered with an affordably priced 2016 Chevy Camaro. The Camaro is one of Chevy's signature cars as it has a long heritage dating back to 1966. The Camaro is known for its fierce exterior look and amped up engine. The Camaro lineup consists of three engine options and a few different trims, including the LT and SS trims.
The used 2016 Chevy Camaro available at University Mitsubishi is a Camaro LT and it is equipped with a 335-horsepower 3.6-liter V6 engine and an automatic transmission. Together, the engine and transmission help the Camaro to accelerate from 0-60 mph in a little over five seconds, so it's definitely fast enough for the speedy streets of Miami.
Our available used Camaro has a dark gray exterior complimented by a black leather interior. It features a variety of entertainment features like an AM/FM radio, satellite radio, MP3 and auxiliary hookups and it is equipped with the technology to turn the car into a WiFi hotspot. The car also features a backup camera and traction and stability control, all features that help keep the driver and passengers safe.
Interested in owning a Chevy Camaro? You can view our available used 2016 Chevy Camaro LT here. It has under 5,000 miles so it is like new, but without the new price tag.