Mitsubishi Reveals New Concept SUV, the Outlander PHEV GT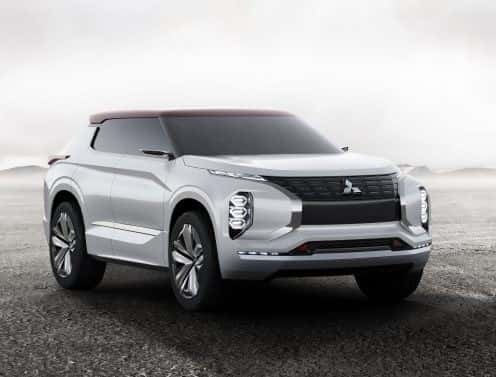 Last week, Mitsubishi joined a couple of other automakers and revealed a new model prior to the 2016 Paris Motor Show taking place later this month. Mitsubishi Motors entered the electric motor race in the last few years, and before 2016 ends, they're unveiling two new concepts that no one was expecting.
Two, yes TWO, new eco-friendly vehicles: the Mitsubishi GT-PHEV hybrid SUV, and the eX concept, an all-electric SUV. While details are still pretty hush-hush on the eX concept, here's what we know about the Mitsubishi Outlander G-PHEV concept.
The Mitsubishi Outlander GT-PHEV concept SUV will be powered by a total of three motors. Now, a three-motor powertrain is not unheard of, the 2017 Honda Accord is also reigning in three-motor power for the next model-year of hybrid and electric vehicles. However, other automakers can't brag about the SUV's electric-only range of 120 km/75 miles, or the expected hybrid range of over 1200 km/745 miles.
Holy chili, that's a lot! The PHEV SUV will be set up with one motor in the front and two motors in the back, each driving the respective wheels. We're already scheduled to get the Outlander PHEV on U.S. shores soon, and a little variety doesn't hurt.
With a full tank of gas, the GT-PHEV is said to increase driving range by a factor of ten, further increasing the vehicle's total range. Furthermore, with the Outlander PHEV in line, that's two SUV vehicles coming to showrooms from Mitsubishi Motors that burn cleaner fuel, and are both made for long-distance driving.
Most electric and hybrid cars today are said to be good for the daily commute or a road trip with multiple pit stops to recharge. That standard may be a thing of the past in the coming years, and we'll learn more about it after the Paris Motor Show, which starts on Sept. 29.
Photo Source: electrek; Copyright: Mitsubishi