2022 Mitsubishi Outlander Lands on WardsAuto 10 Best Interiors List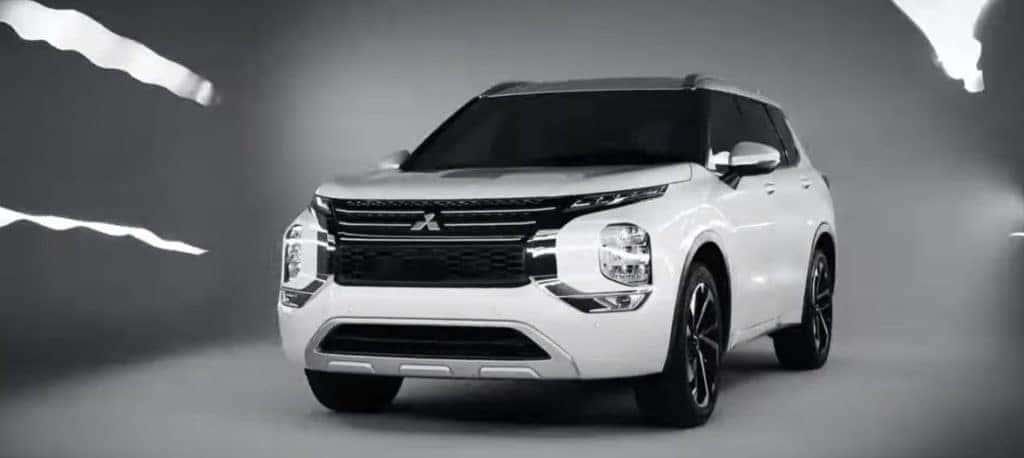 Whew, only a few months left to go for 2021. We can do this people. We can make it to 2022. After all the fallout of 2020, things are going to slowly start looking up. As the year comes to a close, automotive journalists and organizations are starting to put together their "Best of" lists, "Top Ten" this or that, and all sorts of things. Receiving an award or being added to a list of prestige is always a nice accolade to add to an automaker's shelf when marketing a new or already well-known model. The newest "Best of" for Mitsubishi Motor is from WardsAuto and their "10 Best Interiors" list naming the 2022 Mitsubishi Outlander.
For those not in the know, WardsAuto is an organization that reports on the latest news, data, and analysis for the modern auto industry. Every year, WardsAuto puts together several lists to highlight features in the auto industry, ranging from engineering and powertrains to technology and comfort. Recently, the organization wrapped up its "10 Best Interiors" list, and it covers all vehicles with new or significantly improved interior cabins from the previous year. These changes could be color choices; aesthetics like embroidering, finishes, accents, and stitching; styling; and the materials used such as cloth, vinyl, synthetic leather, and real leather (animal or animal-free). To land on the list, a vehicle has to beat the competition with bold exterior styling and premium interior quality.
"[The] Outlander has been a runaway success since it launched earlier this year through a first-of-its kind partnership with Amazon, and it continues to impress both new and returning customers…In addition to being recognized for design and quality [by WardsAuto], Outlander has been recognized for outstanding safety as a Top Safety Pick+ by the Insurance Institute for Highway Safety. There's more to come, and we're looking forward to a bright future ahead for Mitsubishi Motors." – Mark Chaffin, MMNA Chief Operating Officer
With class-above materials, Mitsubishi Motors has crafted a new concept for the passenger experience, based on Omotenashi, or next-level Japanese hospitality. Over the years, Mitsubishi Motors has slowly inched over into luxury cars with genuine leather seating surfaces and a unified, high-quality, in-cabin experience with the colors, accents, and stitching available in high-tier models, such as the 2022 Mitsubishi Outlander SEL Touring model. The Outlander also features a number of new tech features, bringing the SUV into the modern age, with embedded navigation, 12.3-inch digital instrument cluster and 9-inch center screens, and wireless smartphone charging capability with Android Auto™ and wireless Apple CarPlay®, all available on select trims in the new Outlander lineup. Plus a little attention to detail, the feeling of Omotenashi continues with Smartphone pockets built into the second row, built to anticipate passenger needs.
The WardsAuto 10 Best Interiors List recognizes models for their outstanding achievement in aesthetics, comfort, ergonomics, materials usage, fit-and-finish, and user-friendliness of displays and controls. To land on the list is a great title to hold, and for the 2022 Mitsubishi Outlander, it's one more plus in the book for the SUV. Find your Mitsubishi Outlander at University Mitsubishi.
Photo Source/Copyright: YouTube/Mitsubishi Motors