What Is Next for Mitsubishi Infotainment Technology?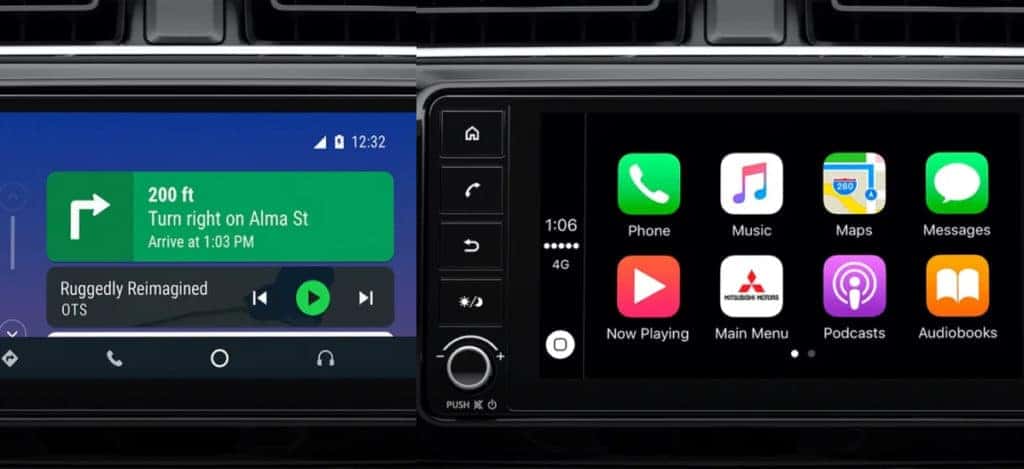 Mitsubishi Motors has been pretty busy as of late, and the automaker is focused on its current lineup. After the pandemic, the Renault-Nissan-Mitsubishi Alliance held a digital conference in May 2022 to revisit their business strategy, Alliance 2022. The new plan was for Mitsubishi Motors to take the lead with the first new model to hit the market, but between the next generation models of the lineup, like the 2022 Mitsubishi Outlander, the new Eclipse Cross PHEV model, and rebadged Renault models, it's unclear what Mitsubishi Motors will release. One thing is for sure – Mitsubishi will be one of the first automakers to have an automobile that uses an operating system.
This was a big thing during the 2022 Consumer Electronics Show (2022 CES). Although Mitsubishi Motors didn't show up, its subsidiary Mitsubishi Electric held an exhibit to show all that the company is working on. As some may know, Mitsubishi Electric is behind a lot of the features available in Mitsubishi Motors models today. Before the Smartphone-Link Display Audio (SDA) system, Mitsubishi Motors didn't have its own infotainment system, and instead had a mashup of several other features. For listening to music, models offered an available 9-speaker Rockford Fosgate premium sound system. Standard features like Bluetooth wireless connectivity and voice command was handled by a FUSE hands-free link system with Bluetooth, and another upgrade was required to get a 7-inch touchscreen with 3D-mapping navigation.
Then came the SDA and the technology that came with it. Now standard in most Mitsubishi models, the SDA changed the game for Mitsubishi Motors. Able to connect to a smartphone, consumers could use Apple CarPlay and Siri voice control to operate the navigation/maps, hands free phone and SMS. Google Android Auto was another capability the system offers, but no Google Voice Assistant like Apple's Siri. Consumers could use Google Maps™, Waze or SDA's inbuilt navigation system to find their way to their next destination, with voice guided navigation, traffic conditions, and estimated travel time all included. Music was easy to control, with consumers able to listen to their favorite songs, podcasts and playlists from their phone. Using one's phone on the road was also easy with hands-free connectivity, able to make and return calls, listen to voicemail, as well as send, read, and reply to your text messages. How could Mitsubishi top this?
How does an infotainment running on the Android operating system sound? Back in 2018, the Renault-Nissan-Mitsubishi Alliance announced a new partnership with Google. They were working on introducing a next-generation Android-based infotainment system to Alliance vehicles, starting with Mitsubishi. The original launch date was set for 2021, but it seems Google integration is a little ways away, but closer than it seems. During a conference about the new business roadmap, Alliance 2030, the Alliance shared few details about a Mitsubishi Motors model that would be the first full software-defined vehicle. Can you imagine? A Google-powered automobile? With the kind of sci-fi tech coming to the auto industry, anything is possible.
Want to keep an eye on what's new for Mitsubishi Motors? You can stay informed when you follow us on University Mitsubishi social media.
Photo Source/Copyright: Mitsubishi Motors