Used Ford Super Duty and F-150 Models in Davie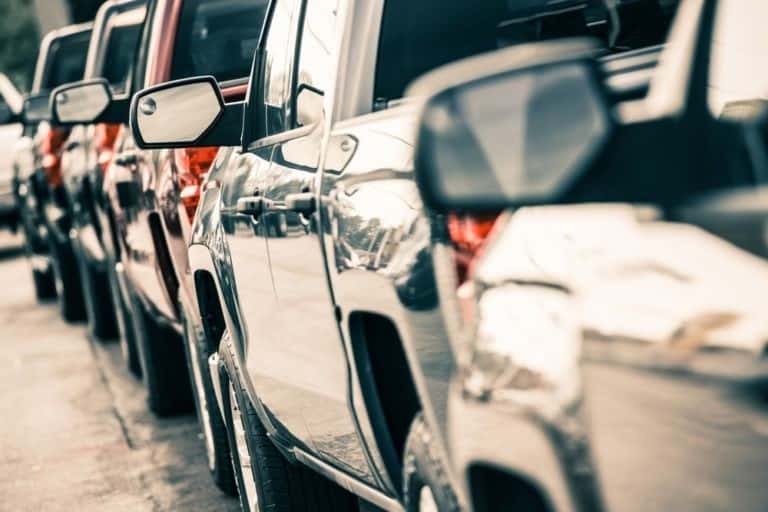 At University Mitsubishi, we stay on top of our inventory and keep our lot full of choices. We mostly deal in new vehicles, but no dealership worth its asphalt limits itself to just new cars. Used vehicles have a home at University Mitsubishi in Davie, and it's time to give Ford trucks a little spotlight love. Here's some of the most affordable Ford truck models available at University Mitsubishi.
2010 Ford F-150 Lariat
This Ford F-150 crew cab is in great condition and it has a little over 72,000 miles on it, so it still has a lot of life to spare. This Ford F-150 Lariat is powered by a 5.4-liter V8 gas engine, which  helps the truck to achieve its total payload capacity of 1,805 lbs, and gross trailer weight of 8,500 pounds. The 2010 Ford F-150 with the 5.4-liter engine has an EPA-rated fuel economy of 14 mpg in the city and 20 mpg in the highway.
If you are someone looking for a little bit of luxury on your next five-passenger truck, Ford's Lariat trims are an awesome choice. This Ford F-150 Lariat has an automatic dual-zone temperature control system, ventilated and heated fronts seats, and the steering wheel and seats are leather-wrapped. For entertainment, the Lariat has Ford's SYNC 3 system with AppLink.
This is only one of the 15 available Ford F-150 trucks that are currently available at University Mitsubishi. You can view the 2010 Ford F-150 Lariat here, or search our other Ford F-150 models here. If you are on the hunt for a bigger heavy-duty Ford truck, keep reading.
Now on to the Ford Super Duty trucks, which includes a variety of options to help buyers get all of their needs met. F-250 models are only available as single rear wheel (SRW) trucks, but the F-350 models are available as SRW or rear dual rear wheel (DRW) trucks, and the F-450 models are only available as DRW. DRW trucks provide extra stability and towing capacity.
Additionally, Ford trucks are also available with gas or diesel engines. Not only do diesel trucks offer increased towing capacity, diesel trucks are excellent used truck options because diesel engines are known to last a long, long time.  Below are three of our diesel-powered Ford trucks.
2008 Ford Super Duty F-250 SRW XLT
This particular 2008 Ford Super Duty F-250 is equipped with a Power Stroke 6.4L V8 DI 32V OHV Twin Turbo Diesel engine, giving it plenty of power for heavy hauls. With a payload capacity of 3,100 pounds, this Ford F-250 is an excellent work truck for construction sites.  Driving around with a trailer can be tough, and although its gross trailer weight braked capacity is 5,000 lbs, its nice payload should make trekking equipment a little easier.
The front-row bench seat makes it possible for this crew cab to seat six passengers when the middle console is lifted up. It also comes with a 4.2-inch instrument cluster, a rearview camera, and several optional safety features. For entertainment, drivers can enjoy the 6-speaker audio system, SiriusXM Satellite Radio, and make use of SYNC Basic.
You can search our extensive collection of used Ford F-250 trucks here.
2011 Ford Super Duty F-350 DRW
With a little over 93,000 miles, this used 2011 Ford Super Duty F-350 dually will last. Riding on six wheels instead of four, this Ford Super Duty offers an excellent payload, towing capacity and stability.  
With a 13,300 lb payload package, the Ford Super Duty F-350 Crew Cab is a tough cookie to crack. This F-350 has a Power Stroke 6.7L V8 DI 32V OHV Turbodiesel engine that brings the truck's gross trailer weight capacity to 15,000  pounds. This beast is built for work.
You can search our other used Ford F-350 DRW models here and our used F-350 SRW models here.
2008 Ford Super Duty F-450 DRW Lariat
This off-roading 4X4 beauty is one of our four available Ford F-450 trucks available. This particular truck is powered by a 6.4L DI Diesel engine that is turbocharged for good measure. As with most diesel trucks, they're built for power. Does a gross trailer weight capacity of 16,000 pounds and a payload capacity of 5,720 pounds answer any questions?
Mentioned above, Lariats are more than just a charming truck. This six-passenger Super Duty F-450 Lariat comes with SYNC 3, auto dual-zone climate control, an 8-inch instrument panel, a rear view camera, and more to live up to the Lariat name.
You can view this Ford Super Duty F-450 here or view our other F-450 models here.
You can find a huge selection of used trucks at University Mitsubishi, located on University Drive between Griffin and Stirling Roads, just three miles south of I-595.
Photo Source: Shutterstock.com/ Copyright:  welcomia