Upcoming Vehicles and Tech from the Renault-Nissan-Mitsubishi Alliance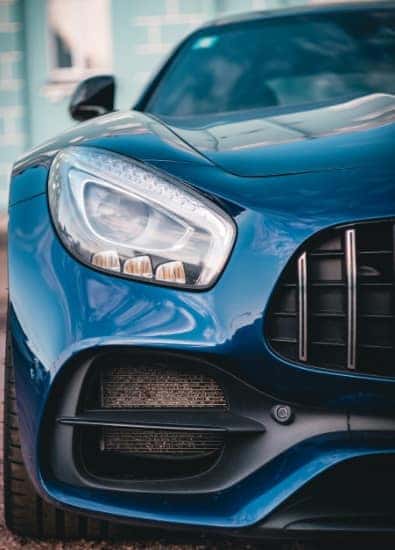 Last week was an exciting time for Mitsubishi Motors and the Renault-Nissan-Mitsubishi Alliance as a whole. From what can be gathered, the Alliance has a new business strategy in a type of "Follow the Leader" scheme where one of the three automakers will "throw their hat in the ring" as it were. Depending on how well that automaker fares, the other automakers will then do the same. If Mitsubishi Motors releases a new plug-in hybrid SUV, you can bet Renault and Nissan won't be too far behind. We were so focused on the new strategy that we kind of just glossed over all of the upcoming technology and products, so take another look at what's to come.
Upcoming Vehicles
The first vehicle to start off the follow-the-leader scheme is going to be the one and only Mitsubishi Motors. Situated at the head of plug-in hybrid electric vehicle (PHEV) development, thanks to the great success Mitsubishi has had with the Outlander PHEV (well, in Japan anyway), the automaker will be released a PHEV in the C/D segment. What's the C/D segment? It ranges anywhere from the subcompact to the large car segment.
Wow, now that's new. For an automaker that's been largely focused on crossovers and SUVs, a large or mid-size sedan sounds like it's coming straight out of left field. But it's true, and if Mitsubishi Motors pulls it off, there will be some healthy competition from its business partners, Renault and Nissan. Although the three automakers intend to blend together, each will still intend to compete for each segment and sales region in the long-run.
Modern Technology
In today's automotive world, there are two main changes on everyone's mind: alternative fuel and self-driving cars. It all starts with hybrid cars, and at first, some thought electric cars would be laughable, but when Tesla made electric vehicles (EVs) desirable, the race began. Now, every automaker is dipping its toes or full on cannon balling into the deep end of hybrid, plug-in hybrid, and EV technology. Along with Mitsubishi Motors working towards releasing a new PHEV, Renault and Nissan have their focus on EVs.
Renault is looking to completely overhaul the electric-electronic architecture of EVs with a new core system currently called "E-body". Renault and Nissan are both working on new electric powertrains, or e-PowerTrain (ePT). Both are still in early development, and their code names give absolutely nothing away. They go by CMF-A/B ePT for Renault and CMF-EV ePT for Nissan. There's no V-segment when it comes to vehicles, but there are As and Bs, also known as mini and subcompact vehicles, a new fad slowly spreading through the auto industry as consumers search for vehicles with limited passenger capacity after COVID-19 rendered +5 passenger cars obsolete.
Speaking of the pandemic, delivery of just about everything has skyrocketed, from take-out and dining to groceries and common house goods. Sooner or later, deliveries will also become much easier without human contact with purpose-built vehicles, another niche of the auto industry currently exploding. With the Renault-Nissan-Mitsubishi Alliance putting Nissan at the head of self-driving technology with their ProPILOT program, there should be self-driving fleets for retail within the next three years.
Future Technology
One thing many automakers have their eye on is connecting with consumers and helping consumers keep connected to their cars. With many automotive brands and tech companies making it easy for consumers to connect home, phone, and auto with smart devices like Amazon Alexa, it's becoming easier for consumers to stay connected. To springboard off of this emerging technology, Renault and Nissan will be releasing an Android-based platform. We remember hearing about Google partnering with the Renault-Nissan-Mitsubishi Alliance for a new infotainment system powered by the Android OS.
Lots of cool things came out of the digital announcement last week, and we're sure more news will come as the year goes on. It's only the middle of the year people, 2020 has been something but it's not over yet. We still got six months of good news to look forward to. So keep up with everything positive when you follow University Mitsubishi social media.
Photo Source/Copyright:: Photo by Boris M on Unsplash