Outlander PHEV 2019 Highlights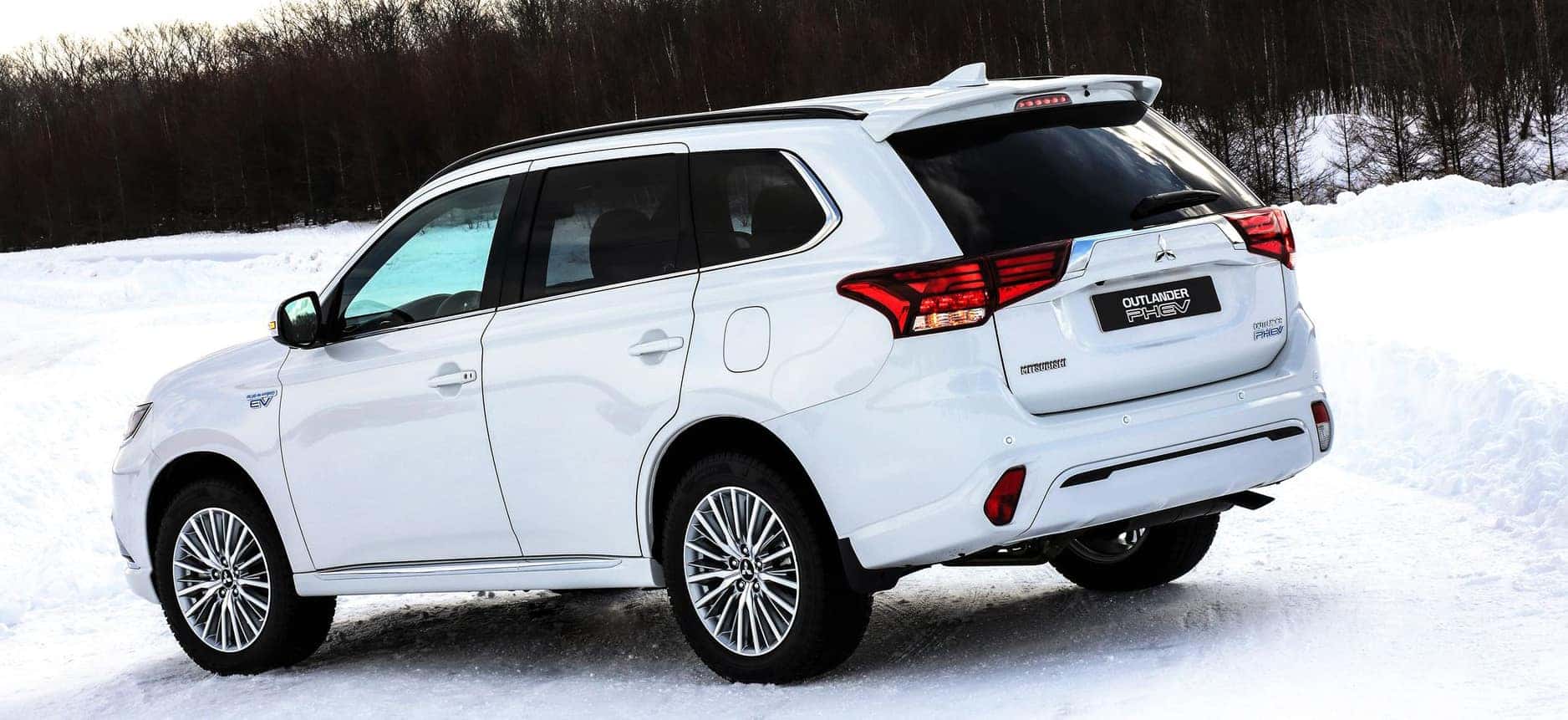 Mitsubishi came into 2019 strong with the Outlander Plug-In Hybrid SUV. The brand was recently hailed as the fastest-growing Asian automotive brand in the U.S. for the second year in a row, based on IHS Markit New Registrations data. The Outlander Plug-In Hybrid Vehicle- PHEV – is now available across trim levels- ES, LS and Exceed.   
INTERIOR:
The Outlander PHEV 2019 does support Apple CarPlay and Android Auto. When it comes to the instruments they've been given a complete overhaul to include a new digital display that offers an insight into what the hybrid system is doing at any given moment. The front seats have been revised to offer more support.
CHARGING:
Mitsubishi is keen to point out that its Outlander PHEV is an electric vehicle first and foremost. That means there's no proper gear level, just an electrical switch that's designed to resemble an old fashioned lever, and the throttle is operated by using a drive-by-wire system.
Because of this, the Outlander PHEV sets off in pure electric mode by default, silently wafting away and relying on the two electric motors to do the hard work. From this point on, the system will constantly switch between driving and charging the batteries in an attempt to take the most out of the set-up.  
THERE'S AN APP FOR THAT:
You can stay connected by downloading the free Outlander PHEV II app to your smartphone to control vehicle functions over Wi-Fi. Preheat or cool the cabin, set the most efficient charge times and more from the comfort of your own home. You can play your favorite music, get directions and take calls with the Smartphone Link Display Audio System. Another sweet deal is you can monitor your EV mileage on your Outlander PHEV.
PERFORMANCE:
Mitsubishi has also added a couple of extra drive mode options. Previously, there were Normal and 4WD Lock modes, and they've now been joined by Sport and Snow modes. It offers a 22-mile all-electric driving range and an EPA-estimated 74 MPG-e (miles per gallon of gasoline-equivalent). The SUV also offers conveniences such as the Super All-Wheel Control system, along with standard DC Fast Charging. The latest Outlander PHEV comes with CHAdeMo charging as standard, making this model the first plug-in hybrid to be smart grid compatible and able to power any 230V equipment.  
SAFETY:
The Outlander PHEV ES is available with the Advanced Driver Assist Systems (ADAS) safety pack, essentially replacing the PHEV LS from before. The safety pack comes with autonomous emergency braking, adaptive cruise control, and lane departure warning. Step up to the Exceed and you can also expect lane change warning, lane change assist, around view camera, reverse cross traffic alert, blind spot warning, and auto high beam.  
PRICE:
The 2019 Outlander PHEV will have an MSRP of approximately $35,000 (plus destination fee).  
If you want to be part of the Mitsubishi family make sure to check out our inventory at the University Mitsubishi location in Davie, FL. Choose a car (or an Outlander) from our extensive inventory and you can schedule a drive today! Just call (954) 745-7700 and customer service will help you find the vehicle of your dreams.   
Photo Credit: .irishevowners.ie