New 2022 Mitsubishi Outlander a Sleeper Hit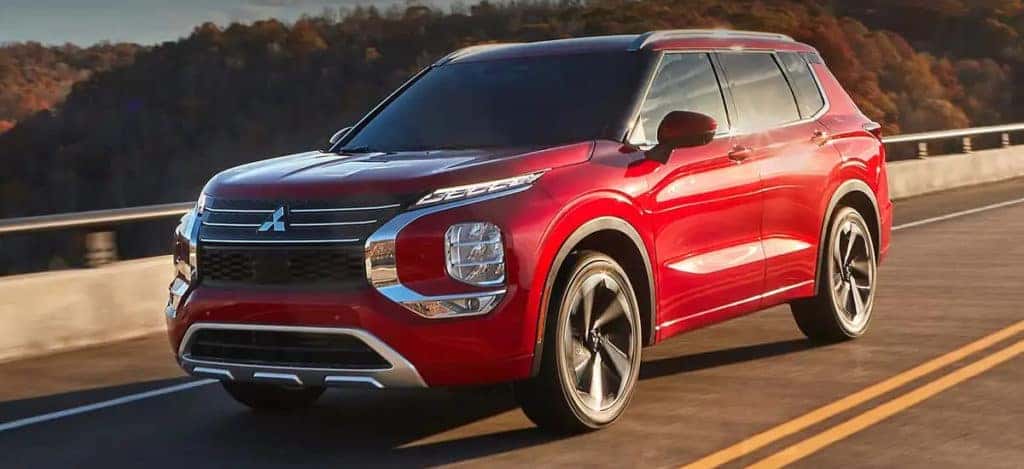 It seems every automaker is bouncing back after the storm that COVID-19 brought with it. Around this time last year, automotive manufacturing plants had shut down and automakers everywhere were seeing record lows for sales as the economy plummeted. It took some time, but with the vaccine and more people are taking precautions to stay safe, things are getting better. Many automakers have also started releasing new vehicle models, upgraded and refreshed for the new century. One of these is the Mitsubishi Outlander, redesigned and hitting a lot harder than its predecessor with plenty of success.
We're in April 2021 now, the first quarter of the year is over, and that means it's time to look at quarterly sales. Interestingly enough, although the new Mitsubishi Outlander is new and improved, it still got beat by its sibling, the Outlander Sport. In 2020, the Mitsubishi Outlander sold a total of 12,809 units, with the Outlander Sport hot on its heels with 12,577 units sold. This year, it would seem the fans of the Outlander Sport have grown, because by the end of the first quarter, over 15,000 units were sold, compared to the 4000 units of the Outlander.
Now that's surprising. One would think a new vehicle would garner some interest, but maybe the past of the Outlander is weighing it down. After all, the standards for the Mitsubishi Outlander were a little off when compared to its newer vehicles like the Mitsubishi Eclipse Cross, a sporty and sleek crossover, but fans of the original Eclipse sports car never really got over it. The Mitsubishi Eclipse Cross sold a little under 5200 units in 2020, with close to 1600 sold in the first quarter of 2021. Although Mitsubishi Motors has plans for the Outlander PHEV, we think it's time to put it to rest.
The plug-in hybrid took far too long to come to the states to make an impact, and with talk of replacing the plug-in SUV with a new model soon, it's probably for the best. In 2020, the Outlander only sold 347 units. Maybe it will just take some time for the revisited Outlander to start showing its strength. After all, after Mitsubishi joined the Renault-Nissan Alliance to form the Renault-Nissan-Mitsubishi Alliance, the automaker has been reaping many benefits, including the new platform and powertrain Nissan developed for its new 2021 Nissan Rogue. Part of being in an Alliance is sharing platforms, tech, and maybe even just rebadging vehicles altogether.
We're not saying the new 2022 Mitsubishi Outlander is a rebadge, but it definitely looks like an all-new vehicle. Starting with what's under the hood, a new 2.5-liter four-cylinder engine is powering every trim in the lineup. Every trim also comes with Mitsubishi Motors' own brand of all-wheel drive (AWD) for handling all kinds of driving conditions. In limited supply is the 2022 Mitsubishi Outlander Launch Edition, complete with a panoramic sunroof, 18-inch wheels standard, but 20-inch wheels are available. Past the base trim synthetic leather and real leather upholstery options are available for the interior cabin, and again, the Launch Edition adds some perks, including heated front and rear seats, triple-zone automatic climate control, and an auto-dimming rearview mirror.
Tech also definitely got an upgrade with the signature Smartphone Link Display (SDA) now standard, including Android Auto and Apple CarPlay, Bluetooth voice command technology, steering wheel audio and phone controls, and a rearview camera. New for 2022 is an available 10.8-inch full-color Head-Up Display (HUD), wireless smartphone charging capability, a 10-speaker BOSE® audio system, and Mitsubishi's industry-leading Mitsubishi Connect smart-car system. It's all pretty upgraded.
Want to get a feel for the new Mitsubishi Outlander? Come to University Mitsubishi today.
Photo Source/Copyright: Mitsubishi Motors