National Hot Dog Day: Best spots in South Florida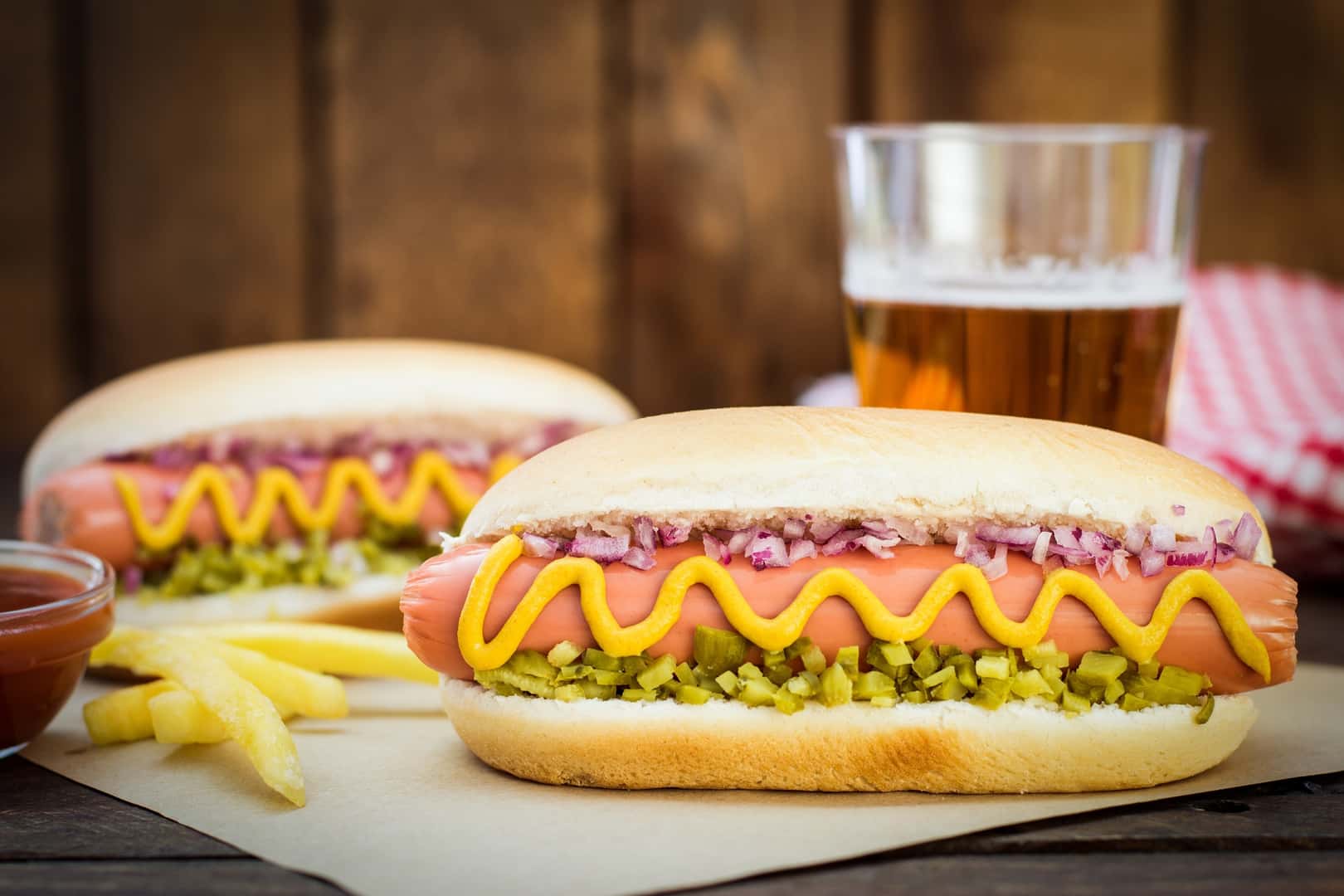 Hot dogs, get your hot dogs here! National Hot Dog Day is today (July 14), so it's time to go to your favorite place for a hot dog. If you don't have a favorite hot dog spot yet, or if you're looking for another great place to get a good 'dog, check out our list of the local hot dog spots in South Florida.
PS561 – Food Truck on the Move
PS561 is a food truck that has made a name for itself in the world of hot dogs. The company started in 2010 with a couple in Palm Beach County that wanted to do more than just serve hot dogs — they wanted it to be an experience from a customer's eyes to their mouths. PS561 serves daily specials for those who want to try something new, all-time favorites, and everything is made fresh every day. PS561 doesn't stay in one place though, and if you want to catch them on hot dog day, it's best to check their social platforms.
Jersey Dawg – Fort Lauderdale
Jersey Dawg is another good food truck that may be a little closer to home for those of you in Fort Lauderdale. For the past two years, Jersey Dawg has parked their truck on the corner of Powerline Road and Cypress Creek Road every weekday from 11 a.m. to 2 p.m. One of their specialties is the Ripper – a deep fried a hot dog that is caramelized on the outside and hot and juicy on the inside.
Los Perros – Miami
Oi vey, despite the play on words it's not what you think. With locations in Miami Beach, Kendall, and even Broward County, the Los Perros menu has quite a selection. The business started after a couple of guys were craving a hot dog after a night of dancing, so they set up a solution. Why a hot dog? Who knows, but they made sure no one in South Florida would need to fight the craving for a flavorful dog again.
HotDog-Opolis – Boca Raton
Fancy name for a hot dog hut, but it's one of the top choices among South Floridians that are looking to sink their teeth into a hotdog. HotDog-Opolis is the hot dog version of "Fork & Balls." If you don't know about that either, then you're really missing out. HotDog-Opolis has a menu where the main attraction will always be hot dogs. It's a bit of a hot dog fusion really, where one can order something as crazy as say…a sausage made of duck or wild boar. Yeah, really.
Hot Dog Heaven – Fort Lauderdale
Many Fort Lauderdale beach goers know Hot Dog Heaven. It's located on Sunrise Boulevard on the way to the beach, so it's hard to miss. Hot Dog Heaven has been around for 30 years and it shared the limelight with White Castle in the pop culture movie "Harold and Kumar Go to White Castle." This is the place to go after a trip to the beach because there will always be a fresh and warm hot vienna beef dog.
We know there are other options out there. Too many to count, but these five have been mentioned time and again, but we know there are a few hidden gems out there. What are some of your favorite places for a hot dog? Will they be doing something special for National Hot Dog Day?
Photo Source: Shutterstock; Photo Copyright: NSphotostudio