Mitsubishi's Top Ranking Family-Friendly Cars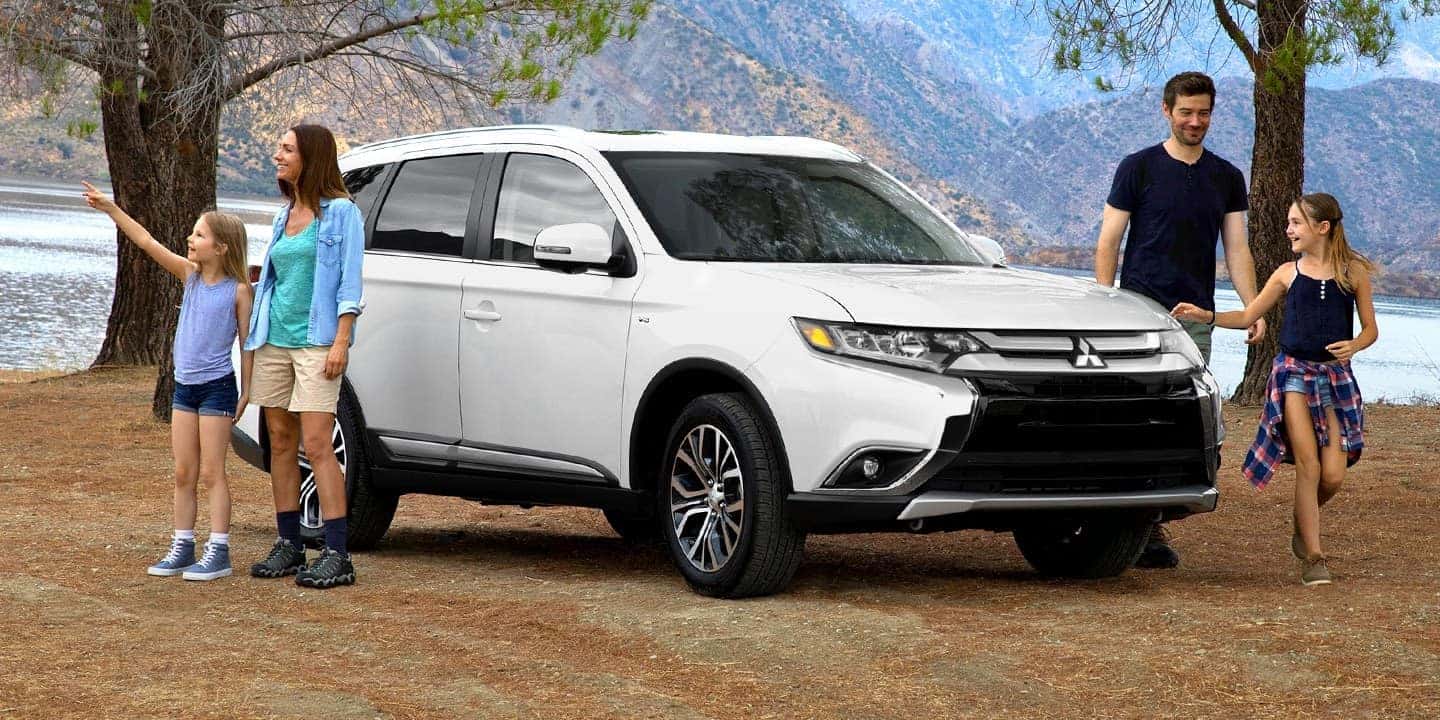 What is Mitsubishi Known for?
Mitsubishi is known for its stylish trucks and SUVs, but what some might not know is that they specialize in creating unique and savvy family-friendly cars. This famous Japanese brand is guaranteed to check all of your most basic needs, from safety to fuel efficiency, and much more, Mitusbishi has you covered.
Here are Mitsubishi's Top Ranking Family-Friendly Cars!
Lancer
The Lancer is known for its ability to be fuel-efficient, reliable, and elegant all at once. The interior has a look that is sporty and polished. The GSR and ES Sport variants are more on the athletic and brawny side while more luxurious types of characteristics are featured on the LS model. It also has some impressive tech features like a 6.1-inch touch-screen audio display, a rearview camera, alloy wheels, Fuse Bluetooth hands-free phone connectivity and 4-speaker AM/FM/CD audio system with HD Radio and USB input.
Thanks to the front grille, the Lancer has a look that is cool and confident. The style is even more enriched by the modern LED Daylight Running and fog front lamps. Additionally, the 18-inch two-tone alloy wheels and chrome accents on the GSR and LS models give a chic and stylish profile.
The 2017 Lancer has a 2.0-liter 4-cylinder engine that puts out a pretty decent 148 horsepower, although a better recommendation is the 2.4-liter, which pushes about 168 horsepower. All 2.0 liters models are front-wheel-drive while 2.4 models are all-wheel-drives. 
Not to mention that it has an amazing 10-year/100,000 mile powertrain warranty.
Eclipse Cross
The Eclipse Cross has a design that is bold has a very sleek yet husky profile. It has LED lights and alloy wheels that have an intricate balance between voguish and sporty at the same time.
On the inside, the spacious interior provides a lot of comfort and legroom, which is great for long trips. The rear seats can also be adjusted to slide and recline, which makes it easier to make use of space when necessary.
The engine's performance can also be taken advantage of owning to the All-Wheel Control and turbocharged petrol engine, this provides optimum fuel economy and overall driving performance for all drivers. One can experience faster acceleration with the MIVEC engine, it can boast a remarkable 100kW of power and 250NM of torque for high responsiveness. The engine for the 2020 Mitsubishi Eclipse Cross has only one a turbocharged and direct-injected 1.5-liter engine offered with 184 lb-ft of torque 2,000 rpm.
Outlander
The AWD and 2WD Outlander provides families with comfort, adaptability, cutting edge-performance, and overall value. It's understatedly handsome, especially with its refined lines and sophisticated details. Its smart technology such as the forward-collision mitigation and the multi-view camera system allows owners to have peace of mind.
With 5 to 7 seats, the interior has plenty of leg and headroom as well as storage space. Smart Key provides access to the tailgate, this will automatically open or close vehicle doors which makes those shopping trips a bit easier.
The Electronic Control AWD and perceptive sensors passes on the driver's intention to all four wheels of the Outlander. There are driving modes that are offered in order to provide a balance of fuel-efficiency and better driving performance.
A 2.4-liter 4-cylinder engine powers up the 2020 Outlander and send 166 horsepower to either front or all wheels by the continuously variable transmission. The AWD version uses the Super-All Wheel Control setup with Active Yaw Control.
The 2020 GT model has much more adequate horsepower of 244 with its 3.0-liter V6 engine but requires premium fuel versus unleaded gasoline. The 2020 plug-in hybrid version pairs a 2.0-liter 4-cylinder engine with two electric motors. It can run up to 22 miles on just electricity and 310 miles when using the electrified powertrain with the gasoline engine.
University Mitsubishi
If you're looking for a family car that has great safety features but also has a cool and sporty look, University Mitsubishi is the place to be! We have a wide range of different vehicles both new and pre-owned, such as the Eclipse and the Outlander.
Those interested can visit our inventory on our dealership website and chat with an online representative for further assistance.
Photo Source/Copyright: The News Wheel