Mitsubishi Starting to Rack up Awards with the Outlander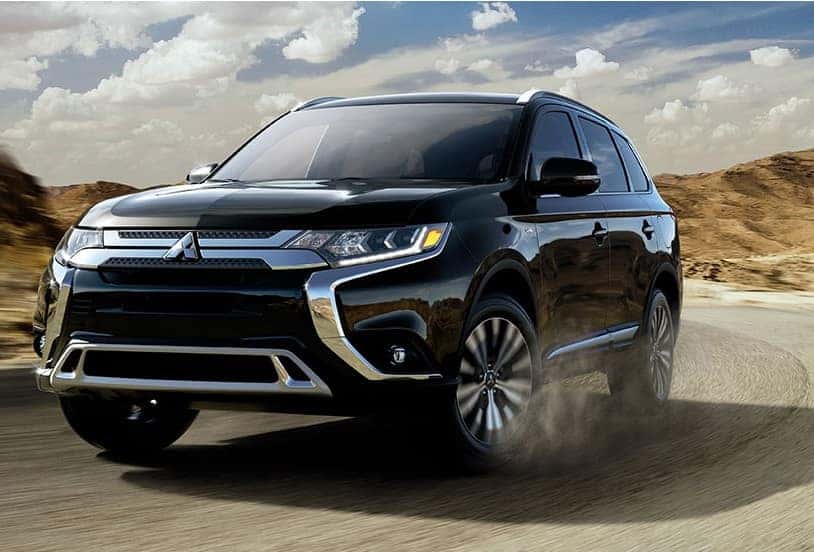 With crossovers and SUVs dominating the automotive market, automakers are looking for ways to meet the demands of consumers in all kinds of car segments. One car segment that is starting to be born, and one that several automakers are trying to get in on, is mid-size SUVs. Not quite an SUV, not quite a crossover, it's a fresh class to get into, quickly becoming one of the most popular segments across the automotive industry. Why is this so important? Because even though it's a fresh prospect with some groundwork already laid down, it's interesting to know what automakers already have a strong foothold. Mitsubishi Motors does, with the 2019 Mitsubishi Outlander.
Kelley Blue Book 5-Year Cost to Own
Many have heard of Kelley Blue Book, the go-to destination for researching vehicles, reading reviews, comparisons, and also find some of the best. Most recently, Kelley Blue Book (KBB) put together their "5-Year Cost to Own Awards" list. We haven't heard much about these prior, but we have heard of similar awards for resale value and depreciation vs appreciation of a used car's value. KBB does the same with their 5-Year Cost to Own Awards, letting consumers know which cars retain the most value over time.
The results are derived from data that KBB analysts calculate based on projected resale values, insurance, and state fees, estimating the costs for fuel, maintenance and repairs, along with incorporating KBB's Fair Purchase Price. Data covers the costs of each model class and doesn't shy away from popular models and trims so that consumers get a clearer picture of ownership costs. Ultimately, the results and the awards themselves provide consumers with powerful insights when shopping for a new vehicle. Broken down into best brands and category winners, Mitsubishi won the "Best Mid-Size SUV/Crossover (3-row)" category with the 2019 Mitsubishi Outlander.
Some may be surprised, but we're not. With long-lasting car warranties, Mitsubishi vehicles are covered for up ten years in terms of the powertrain, the really important bits, and five years for aesthetic appeal. That keeps the costs of owning a Mitsubishi low, and with a starting price of $24,695 (plus destination fee), the 2019 Mitsubishi Outlander is a great low-cost of ownership vehicle for families on a budget, able to fit up to seven people.
In addition, the Mitsubishi Outlander offers some great standard features for all passengers to enjoy, such as a six-speaker sound system, Bluetooth wireless technology, heated front seats, and dual-zone climate control. Higher up, a smartphone link display becomes available, offering Apple CarPlay and Android Auto compatibility, and even a nine-speaker Rockford-Fosgate premium audio system for additional entertainment. There are also advanced active safety features available, such as adaptive cruise control, forward collision mitigation, blind spot warning with cross-traffic alert, automatic emergency braking, and lane-departure warning.
Kelley Blue Book estimates that the 2019 Mitsubishi Outlander will cost $38,058 to own as of January 1, 2019. A little less than $14,000 from where it started. Doesn't sound like a horrible trade with how high of a price many mid-size SUV/Crossovers currently breaking into the segment start at. It's a good deal, and consumers can check out the 2019 Mitsubishi Outlander at University Mitsubishi.
Photo Source/Copyright: Mitsubishi