Mitsubishi Road Assist+ Wins 2020 Future Digital Awards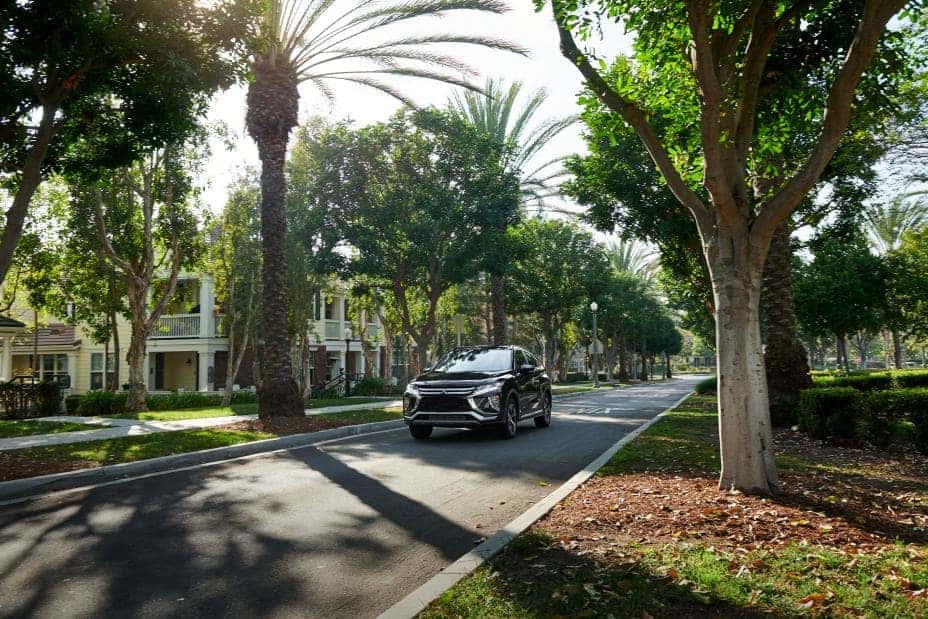 "The Future Digital Awards recognize companies that make outstanding contributions to their industry and are positioned to make a significant impact in the future…Today's consumers expect infinite and easy connectivity options at their fingertips, and Mitsubishi Road Assist+ more than delivers on that." – Elson Sutanto, principal analyst, Juniper Research
Juniper Research, founder of the Future Digital Awards, recognizes companies that deliver new and innovative products or services that have the potential to disrupt their ecosystems and provide significant benefits to their target audience and consumers. In July 2020, Juniper Research announced that the 2020 Future Digital Awards Technology Award of Technology & Innovation Category went to Mitsubishi Motors Road Assist+ smartphone app that makes use of LexisNexis telematics to improve aid drivers and support them in various situations.
Mitsubishi Motors innovative Road Assist+ smartphone application was released last year, 2019, and was quickly recognized for its technology. Shortly after its initial release, Road Assist+ earned the "Telematics OEM of the Year" award, an award that highlights original equipment manufacturers (OEM) that are developing new and advanced technologies and innovations for the connected-vehicle space. Working on such technology for years, Mitsubishi Motors has tested Mitsubishi Road Assist+ on the Mitsubishi Eclipse Cross.
If the word "Telematics" sounds familiar, it's because a Telematics System is one of the available technologies found in the Eclipse Cross. Offering remote services via the consumer's smartphone, Road Assist­+ takes the system a step further by adding road assist and safety features. The first hardware-free smartphone-based application of its kind, Road Assist+ can use advanced analytics to collect driving behavior data through telematics technology and then provide feedback to improve this behavior. Mitsubishi Motors will also be using Telematics and Road Assist+ to collect data and learn how drivers respond in different situations, i.e. road conditions, weather conditions. Able to apply geospatial context to driving events, Road Assist+ learns how well the driver handles these situations.
For worst case scenarios, Mitsubishi Road Assist+ can provide the consumer with 24-hour emergency roadside assistance and hazard monitoring. For the smart shopper always looking for deals, Road Assist+ can also give drivers access to exclusive Mitsubishi offers with dealership cost-savings incentives. This allows Mitsubishi to explore valuable insights into consumer behavior in order to drive future innovation and technology development.
After the Telematics system was first tested on the Eclipse Cross, and now Mitsubishi Road Assist+, available on the Google Play Store and the Apple App Store for use on Android™ and iOS® devices, respectively, this Road Assist+ could pave the way for other technologies we've seen from Mitsubishi Motors Corporation (MMC) at past auto shows. This includes the self-driving Emirai4 with an artificially intelligent (AI) virtual coach that could help drivers navigate various driving conditions, or even take over with low-level self-driving technology if the driver feels unable to handle to the road or weather. Road Assist+ and Telematics together could feed a computer the information needed to recognize when a driver is having trouble, and with the advanced autonomous technology of the Emirai4, a car that can take over in heavy rain could be available in the near future, and with the current storms, it can't come any sooner.
What do you think of Mitsubishi Motors growing collection of technology? From infotainment systems to remote services, Mitsubishi is starting to offer its consumers more connected services. Check out the Mitsubishi Eclipse Cross and other new Mitsubishi Motors vehicles at University Mitsubishi.
Photo Source/Copyright: Mitsubishi Media