Mitsubishi Releases My MITSUBISHI CONNECT App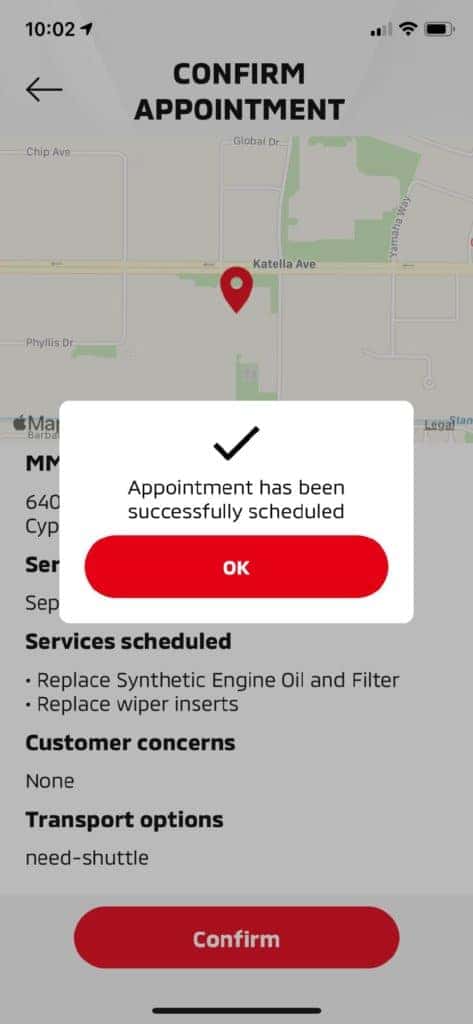 Automakers are looking for more ways to connect with their consumers and keep them connected with the technology available to us today. With smartphone apps, smart devices, and virtual assistants, consumers are able to stay connected to their vehicles and sometimes even their homes. Many automakers are also embracing new consumer technology with augmented reality and digital platforms. Keeping up with a new demographic that is always on-the-go and always "plugged in", automakers need to also connect with consumers and "speak their language". New from Mitsubishi Motors North America, Inc. (MMNA), a mobile app makes it easier to schedule regular car maintenance.
Hey, car maintenance is important, whether you know it or not. And yet, how many of us have missed an oil change, skipped out on a new tire, or let the brakes wear a little too thin because we just don't have the time to set up an appointment and take our car in? It's okay, everyone has.
"Mitsubishi customers are dreamers, achievers, entrepreneurs – active in their communities and in their family homes, and their time is extremely valuable…The My MITSUBISHI CONNECT app allows us to enhance their experience, be more efficient with their time and continue to demonstrate our commitment to delivering high quality, top value vehicles with leading-edge technology in the U.S." – Mark Chaffin, Chief Operating Officer of MMNA
Like everything, now there's an app for that, and with Aeris Mobility Services and Dealer-FX ONE platforms, MMNA is releasing the My MITSUBISHI CONNECT mobile app to give drivers of Mitsubishi Motors vehicles access to vehicle diagnostics and real-time service and maintenance needs. Designed to keep cars maintained and vehicles operating at 100-percent, the app will surely notify owners, and in moments, consumers can schedule a service appointment via their phone. At the moment, the app is only available for the Mitsubishi Eclipse Cross.
My Mitsubishi Connect isn't the only mobile app Mitsubishi Motors has released. Last year (2019), Mitsubishi also released Mitsubishi Road Assist+, a mobile app that made use of the telematics system found in the Eclipse Cross. A telematics system usually deals with automobile technology but can also span fields in electrical engineering and computer science. In modern times, telecommunications and vehicle technology have made use of telematics to provide vehicle owners with access to safety services when stuck in a jam. For instance, with the Mitsubishi Road Assist+ app, consumers can get help any day, anytime with 24-hour emergency roadside assistance.
And hey! With the great automotive warranties that MMNA offers its consumers, why not get all the automotive maintenance you can get? Did you know that Mitsubishi Motors has some of the most comprehensive warranties in the industry? Every new Mitsubishi vehicle comes with a basic coverage plan for 5 years or 60,000 miles and an adjustment period of 12 months or 12,000 miles. Most brands only offer a 3-year/36,000-mile basic warranty plan. On top of that, in contrast with the industry standard of a 5-year/60,000-mile powertrain warranty, Mitsubishi Motors will keep its engines running with a 10-years/100,000-miles powertrain coverage plan.
Owning a Mitsubishi Motors vehicle keeps getting better, and with the new Eclipse Cross ready to debut, now is a great time to take a look at the Mitsubishi lineup at University Mitsubishi.
Photo Source/Copyright: Mitsubishi Media