Mitsubishi Outlander PHEV Wins Family Green Car of the Year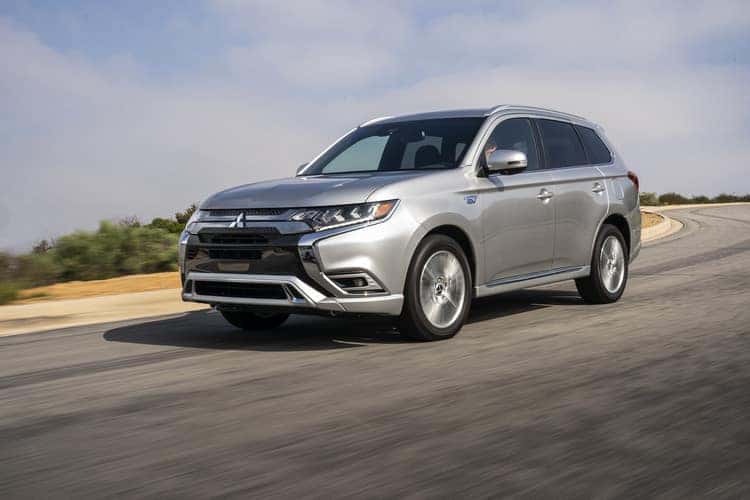 Mitsubishi Motors may be continuing to develop its lineup and increase the appeal of vehicles like the new Mitsubishi Mirage hatchback, but one of its older vehicles is awarded year-after-year for how it affects the ecosystem. Or should we say, the lack thereof? Hybrid and plug-in hybrid vehicles are becoming more and more popular, not just because of their added benefits like fuel economy and increased driving range but because they also benefit the ecosystem. Time and again, the Mitsubishi Outlander PHEV SUV is doing well in sales and was recently honored as the first-ever 2020 Family Green Car of the Year™ by Green Car Journal.
The Green Car Journal, a monthly magazine publication, covers green vehicles and environmentally friendly energy and technologies. Also head of the Green Cars Awards program, the journal recognizes environmentally-positive vehicles and automakers for their efforts and accomplishments in producing vehicles in the eco-friendly segment. Held at the San Antonio Auto & Truck Show, the Green Car Awards™ highlight the best environmentally friendly vehicles of the new model year. Like most automobile publications, the Green Car Journal is focused on informing consumers to make their car buying decisions easier, but with a focus on those that are great for the environment. Out of the competition, the Outlander PHEV was recognized for its 'green' attributes and earned two awards – the first-ever 2020 Family Green Car of the Year and 2020 Green Car Product of Excellence™.
"The Mitsubishi Outlander PHEV offers family-friendly functionality, satisfying ride and handling, and welcome plug-in hybrid operation that enhances environmental performance…It's an exceptional crossover offering the technology, driver assist systems, and capabilities so desired by families today, at reasonable cost." – Ron Cogan, editor and publisher of Green Car Journal and GreenCarJournal.com.
We knew the Outlander PHEV was a green car, but being named a family car is always a nice mention for automakers. Every family in the auto market is looking for a vehicle that will be easy on the budget and will keep their family safe. Mitsubishi Motors has placed a larger focus on such features in recent years and the 2020 Mitsubishi Outlander PHEV offers forward collision mitigation with pedestrian detection, lane departure warning, blind spot warning with lane change assist and rear cross traffic alert, and a rearview camera – all standard. On the high-end GT S-AWC trim, consumers can also get adaptive cruise control and a multi-view camera.
There are so many benefits that come with the Mitsubishi Outlander PHEV. Not only do consumers get an SUV with superb control and stability thanks to Mitsubishi Motors Super All-Wheel Control (S-AWC) system, but a fuel economy of 74 MPGe is a nice plus. Consumers can even drive a total of 22 miles, gasoline free. Plus, tax season is coming up and that's another place where the Outlander PHEV brings its benefits. Consumers can save up to $5,836 with available state and federal rebates when they purchase a 2020 Mitsubishi Outlander PHEV.
Looking for a family vehicle that's safe for your loved ones and the environment? Come to University Mitsubishi and check out the 2020 Mitsubishi Outlander PHEV.
Photo Source/Copyright: Mitsubishi Media