Mitsubishi Outlander PHEV Available in U.S. Fall 2016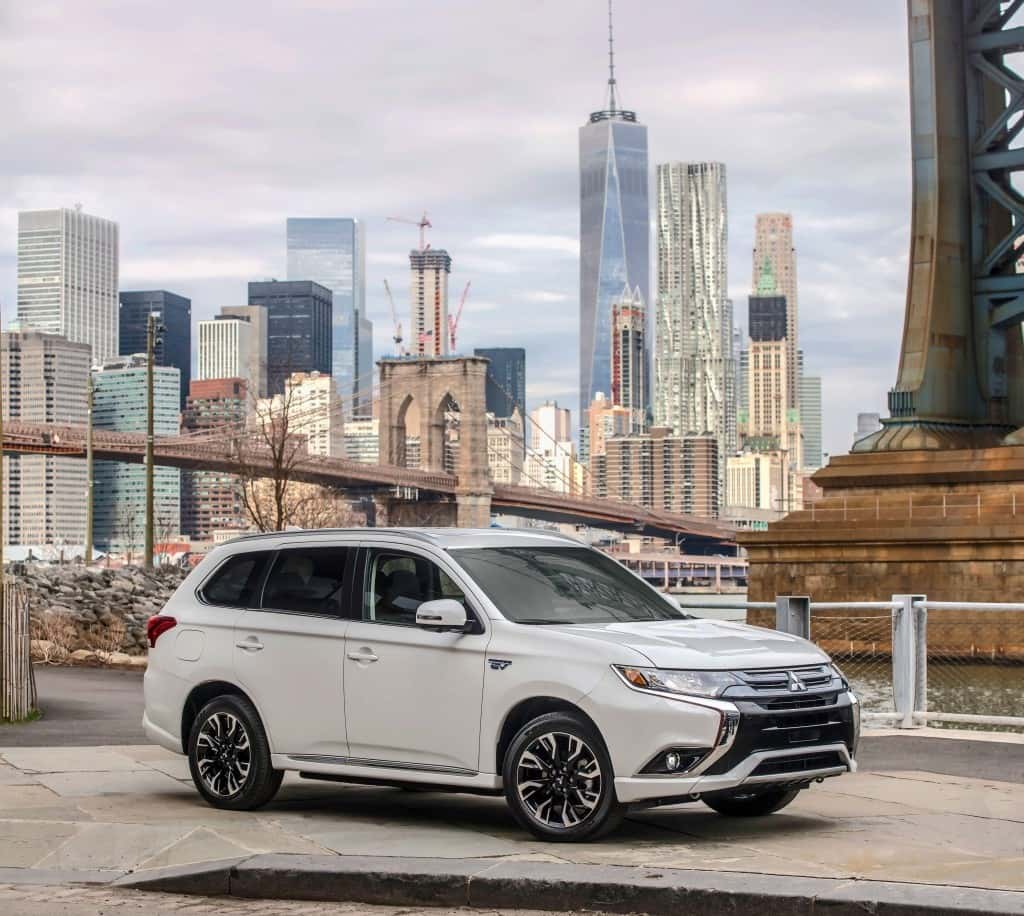 Last week at the New York Auto Show, Mitsubishi Motors announced the addition of two new cars to the American market, which is great news for its group of dealerships in the U.S.
After a long wait, Mitsubishi has confirmed that the 2017 Mitsubishi Outlander Plug-in Hybrid Electric Vehicle (PHEV) will arrive at dealerships nationwide this fall. Mitsubishi's presence in Europe is huge compared to America, however the Outlander PHEV may be the vehicle to strengthen their presence among American consumers.
The Outlander PHEV combines utility and capability of an SUV with advanced technology features that will make it the most fuel efficient SUV in the U.S. Currently, the PHEV is the best selling vehicle in Japan and several European countries and Mitsubishi hopes to see this trend carry over to the United States.
While the introduction of the Outlander PHEV to the U.S. market was expected sometime this year, the debut of the 2017 Mitsubishi Mirage G4 was relatively quiet until Mitsubishi Motors made the announcement at the auto show last week.
The all-new Mirage G4 will have the same 1.2-liter, three-cylinder drivetrain as the Mitsubishi Mirage, but the G4 will offer better "green" perks and modern technology features. Created as an environmentally-friendly vehicle, the Mirage G4 has an exceptional combined fuel efficiency and very little CO2 emissions. Additionally, the Mirage G4 will come equipped with available smartphone integrations, features typically reserved for higher priced vehicles. The Mirage G4 will be available in dealer showrooms this spring.