Mitsubishi Motors Teases Truck Again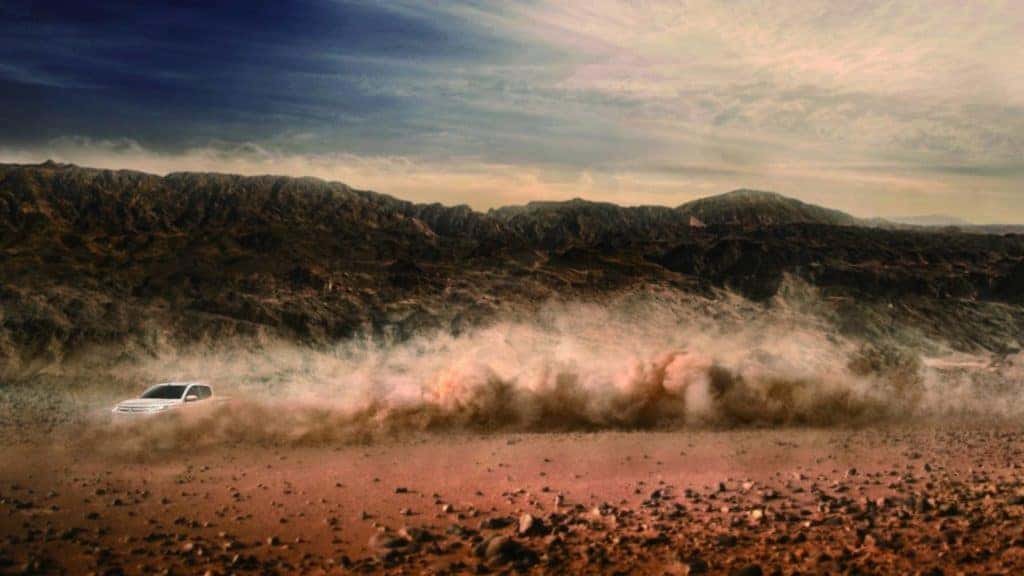 It wasn't too long ago when we found some sneak peek spy photos of the return of the Mitsubishi Motors pickup truck, the Mitsubishi Triton. Also known as the L200 Pickup Truck (the name really depends on the country this model was sold in), spy photos were able to spot the Mitsubishi pickup truck in camouflage, but some interesting designs were standing out. That same month, with the cat already out of the bag, Mitsubishi Motors decided to tease their new truck with a teaser image – it was mostly blacked out, and one needed some photoshop magic to see the details. Now in mid-to-late October 2018, Mitsubishi Motors gives us another sneak peek with yet another teaser, but this time in action.
We know, we know – you can't see much. The advertisers for Mitsubishi Motors made sure there was plenty of dirt and dust blown up to cover half of the truck before its official debut. It's set for November 9, 2018 and with only two auto shows going on at that time, there's a good chance Mitsubishi will show up to at least one of them. São Paulo International Motor Show or Los Angeles Auto Show? With the show at São Paulo running from November 2 – November 18, that's probably the one to bet on.
The good news is, we're not getting Mitsubishi Outlander PHEV flashbacks. Mitsubishi Motors teased the arrival of that plug-in hybrid SUV in North America for years until it finally happened. Here's hoping the truck isn't the same, with news of it being released on a global scale making rounds on the internet.
Looking at the picture above, Mitsubishi can try and hide it all they want, but we can still see the design of thin headlights and the look of a Mitsubishi Outlander in the front. Again, we think the truck bed looks a little too short, at least from this angle. It may be…we want to say about five feet from rear window to liftgate? It definitely doesn't look like it could fit a human adult. The cabin may be big enough for several passengers though.
Like the last teaser image, the grille of the front fascia is currently unknown – we're all betting on another honeycomb grille, but what if Mitsubishi Motors finally decided to go electric and is testing out the new powertrain on the truck? Electric motors = more torque, and that's the main reason people drive a truck, isn't it? It's a possibility.
With the Renault-Nissan-Mitsubishi Alliance, really anything could happen at this point. With the Mitsubishi Eclipse Cross being the last in-house vehicle from Mitsubishi Motors, it's a good chance that the new truck is a rebadge of another vehicle, like the original that was a rebadged Ram 1500. That means the powertrain could be different as well, electric or gasoline. Many sources are leaning towards a 2.4-liter inline four-cylinder gasoline engine and two diesel engines, the powertrain lineup for the latest rendition of the Mitsubishi Triton truck.
We'll just have to wait and see. Keep up to date with the latest news about Mitsubishi on University Mitsubishi social media.
Photo Source/Copyright: Motor1.com