Mitsubishi Motors – Return of the Montero?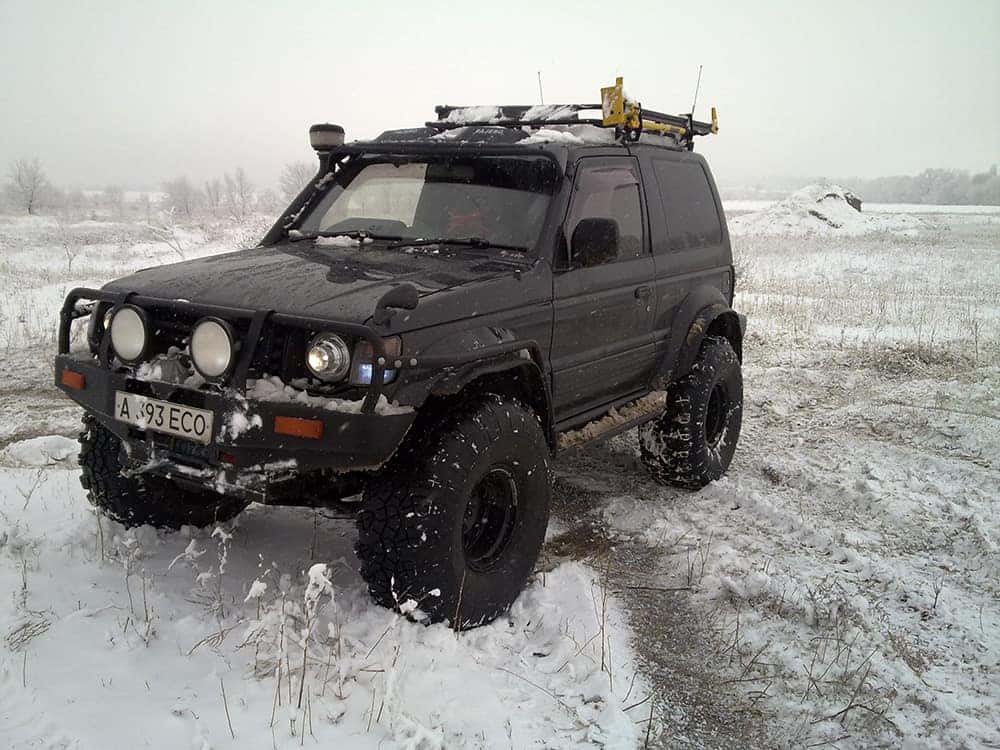 Everyone is talking about Mitsubishi's new SUV, but the conversation isn't just about the all-new Mitsubishi Eclipse Cross. There's talk that an older Mitsubishi vehicle, the Mitsubishi Montero, may be resurrected, and it's got people's attention.
The Last In-House SUV
Said to be the last in-house vehicle by Mitsubishi Motors, the Mitsubishi Eclipse returned as a crossover, and made its debut as the Mitsubishi Eclipse Cross at the 2017 Geneva Motor Show and again at the 2018 Los Angeles Auto Show. Mitsubishi Motors showed off the 2018 Mitsubishi Eclipse Cross again at the 2018 Geneva Motor Show to demonstrate beta-version apps found in their new infotainment system, Mitsubishi Connect. Mitsubishi Motors said the Eclipse Cross was their last in-house vehicle, and with everything it has to offer, it's definitely a strong end for the sole proprietor prior to rebadging vehicles from within the Nissan-Renault-Mitsubishi Alliance.
The 2018 Mitsubishi Eclipse Cross is on its way to dealerships as of writing this, and we'll soon get our chance to drive them ourselves. A marvel of technology and automotive prowess, the Eclipse Cross is definitely a nice change for Mitsubishi before they're all but absorbed into the Nissan-Renault alliance, said to still be a competitor in its own right. Going forward, Mitsubishi will continue to develop large vehicles. After all, these days, there is a bit of an allure for crossovers in the auto industry.
Upcoming Mitsubishi SUV
Now there's talk of a new SUV coming from Mitsubishi. Some say it like it's obvious "Of Course Mitsubishi is Planning a New SUV", says one website (Motor1.com). Many are saying it will be the return of the off-road Mitsubishi vehicle, the Mitsubishi Montero. Hmm … Montero … ah, yes. The Mitsubishi Montero is an overseas Mitsubishi vehicle that also goes by the name of "Pajero" and is basically a clone of the Mitsubishi Outlander, just with a small boost of power.
The Montero was actually sold in the North American market during its third generation in 2003, but it was only available in the U.S. for three years. So what is it doing come back to the states?
It's probably also the allure of off-road vehicles. When it comes to other automakers like the Fiat Chrysler Automobile Group, the Jeep brand has been said to be able to stand alone as an automotive brand, recently named a Cult Brand. The same has been said about Ram trucks, also an off-road vehicle, and recently having received a specialized off-road package. So with that in mind, if hoping to keep on top of the ever-changing auto market, one could say large vehicles like crossovers that can also tackle going off-road is the next big move for the auto industry.
That's a bit of a tall order to fill, and honestly, not everyone wants to or cares to go off-road. Many of those off-road vehicles are poorly defined as to what there capabilities are. We've seen a Jeep Renegade flooded by a "puddle of water", or at least that's what the driver said. If true, do consumers really want to shell out hundreds or thousands of dollars to repair an engine in an off-road vehicle? Not likely.
Plus, the Eclipse Cross is supposed to be Mitsubishi's last "in-house" vehicle. The Mitsubishi Montero is still well in production overseas, so we guess bringing this SUV into the modern age and returning to the North American market could be one of those "fine print" tricks Mitsubishi Motors has up their sleeve. Or maybe not.
Made to compete with Ram trucks, the Nissan Titan and Titan XD had a successful launch in North America. It's just as likely we'll see a rebadged Montero in the U.S. in the coming years.
"Mitsubishi is robust and ingenious … Look at the Pajero at Dakar, for example. Thanks to the new alliance, we have so many choices. Mitsubishi will continue to grow." – Tsuneshiro Kunimoto told CarBuzz (quoted on TruckTrend.com)
What do you think? Is an off-road crossover really the best choice for Mitsubishi Motors? Let us know on University Mitsubishi's social media.
Photo Source/Copyright: Pinterest.com/CarDomain.com