Mitsubishi Motors Proves To Make An Impact In Their Recent "Small Batch – Big Impact" Film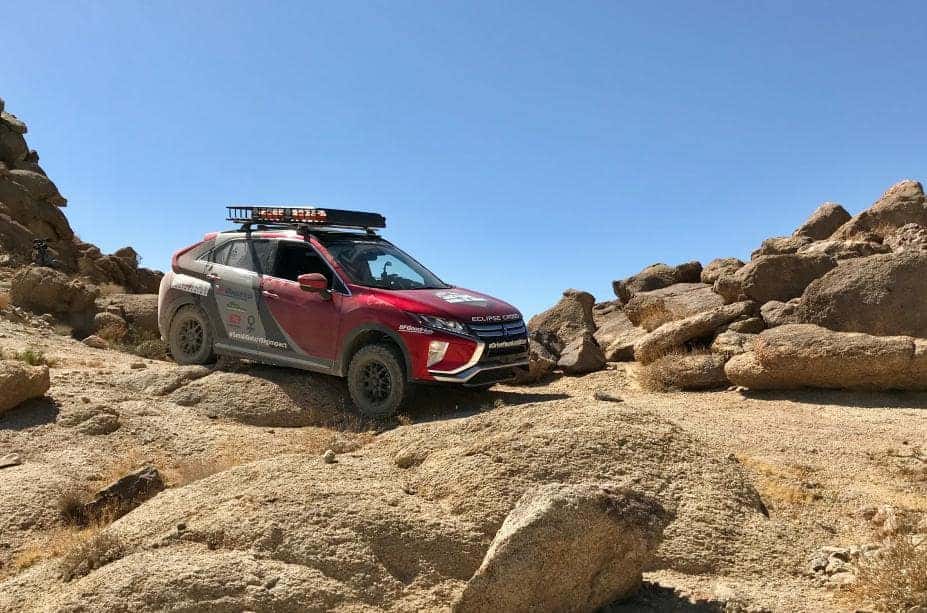 "We forget sometimes how many good people there are in the world and how many positive things actually happen on a day-to-day basis." Says Rachael Ridenour, U.S. Army combat veteran and Record the Journey nonprofit founder, offering words of wisdom on being thankful and encouraged, in spite of the obstacles that we have to face. This message is all the more fitting and appropriate in the midst of the COVID-19 pandemic.
Ridenour offered these inspiring words towards the end of Mitsubishi Motors North America's (MMNA) recent short film. In the video, it depicts Ridenour and U.S. Air Force veteran Karah Behrend's experiences during last year's Rebelle Rally, which is the first women's off-road navigation rally raid in the United States. This challenging eight-day rally is also the longest competition of its type in 48 states. Contestants won't race for speed but rather drive in peculiar and even difficult elements of headings, concealed checkpoints, time, and distance with the help of maps, a compass, and a roadbook.
  In the Crossover class, Ridenour and Brehend handled a slightly changed, hand control-installed Mitsubishi Eclipse Cross to an impressive second place with Behrend while overcoming disadvantages along the way. Behrend had to medically retire from the Air Force after losing function in her legs and some parts of her hands to a progressive neurological disease, thus becoming the first adaptive athlete to ever contend and then complete the 2,000-kilometer race, which is toilsome for all contestants both physically and mentally. Their efforts proved to be compelling and awe-inspiring, earning them the Team Spirit Award, backed by their fellow Rebelle competitors.
"Facing tough challenges together, staying optimistic and compassionate in the face of adversity, is heroic, and hearing of heroism tends to bring out the best in all of us," said Kimberley Gardiner, vice president and chief marketing officer, MMNA. "In keeping with our Small Batch philosophy, we're evolving our engagement strategies and acknowledging what people are experiencing right now. Rachael and Karah's story offers inspiration and connection at a time when we can all really use it."   
The collaboration with Ridenour's Record the Journey veterans charity towards the end of 2019, signaled the start of MMNA's new corporate social conscious objective, dubbed "Small Batch-Big Impact," under which the company and its dealer partners set out to reconceive the term "CUV" to mean "Community Utility Vehicle." This program makes a series of vehicle loans to small nonprofits to aid in supporting local communities. Other donations by CUV have been directed towards the Las Vegas-established Goodie Two Shoes Foundation and the Nashville-established Community Resource Center. Each of these charities utilizes their Mitsubishi vehicles in order to advance their particular missions.
The recent Small Batch-Big Impact film can be viewed on Mitsubishi's social media platforms like Facebook and Twitter, it can also be found on the company's website or simply searching #SmallBatchBigImpact.
University Mitsubishi
After checking out the incredible journey that Ridenour and Brehend had in the Eclipse Cross, you might be tempted to try one out for yourself. Luckily University Mitsubishi has plenty of 2020 Eclipse Cross vehicles in stock for under $30,000, (plus destination fee). Those who are interested in this rough and tough crossover can view our online new car inventory on our dealership website and chat with an online representative for more assistance.
Photo Source/Copyright: Mitsubishi Motors