Mitsubishi Motors Partners with Emergent Media for Miniseries Soul Pursuits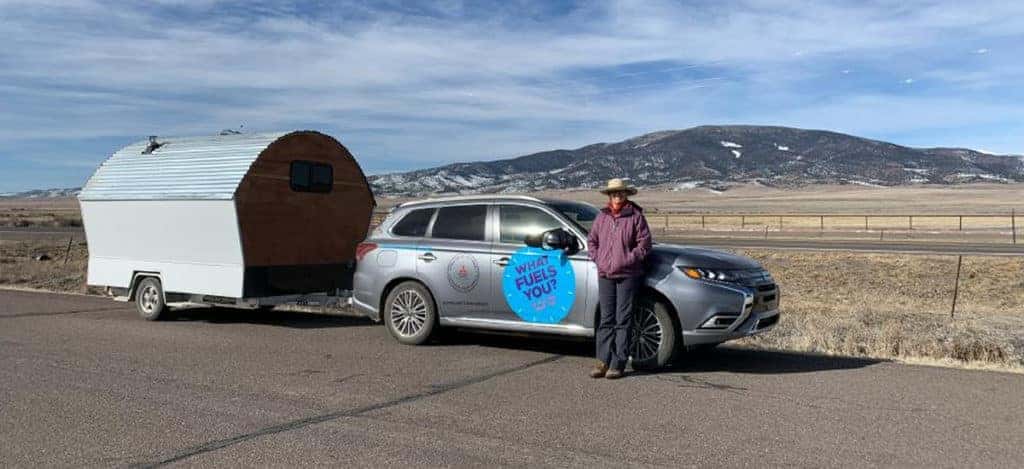 Having recently released the new Mitsubishi Outlander and Outlander PHEV, the automaker is doing well in 2021. To think just a year ago, the automotive industry shut down for a short time. Even when the industry reopened, many automakers, including Mitsubishi, got involved with the community. Mitsubishi Motors has already begun its Small Batch – Big Impact program, and extended its efforts towards disaster relief as well as community involvement, like the 2020 Rebelle Rally with the Outlander PHEV. Now, Mitsubishi Motors North America, Inc. (MMNA) has announced a partnership with Emergent Media to start a documentation called "Soul Pursuits".
Emergent Media is a digital media group and lifestyle network that helps marketers reach the right audience when advertising or sharing content to a globally-minded audience. A powerhouse with several brands of its own, Emergent Media is also a part of The Golden State Company – this portfolio includes Moon Tide, a full-service agency and branded content studio; Driftward, an e-commerce photography marketplace; and Media Circus, a strategic media planning and buying group. It's definitely the type of group a business would want to work with.
The light shines on the Outlander plug-in hybrid (PHEV) once again as provides transportation during the production of "Soul Pursuits," a documentation of renowned filmmaker Erika Gilsdorf's year-long eco-tour across America in her 2020 Outlander PHEV. It's always crazy to imagine someone travelling across a country in just their vehicle, but with aftermarket accessories, a lot of people make it work with the available options out there today.
Gilsdorf is going for the tiny house lifestyle, towing a custom tiny house to live in during her stops across the country throughout 2021. Her journey began in early 2021, and she met with Emergent Media to create a two-episode mini docuseries about her expedition. With a large focus on hard-working, change-making small business owners, many businesses will be focuses on creating a better, more sustainable world for future generations. It's a perfect cause for the Outlander PHEV to get behind and will surely show consumers what plug-in hybrid vehicles are capable of. With alternative fuel still a slow sale in the U.S., this is the kind of content people need to see.
"Mitsubishi Motors applauds those who aren't afraid to pursue their own path…Erika Gilsdorf is one of those people. Her mission to find and document the stories of other change makers really resonated with us, and the Outlander PHEV, which blends quiet, efficient EV technology with the capability of an SUV, is the perfect companion for her epic eco-tour. Through our partnership with Emergent Media, we've created a meaningful documentary series that is as inspiring and hopeful as it is unscripted and authentic." – Mark Chaffin, Chief Operating Officer, MMNA
Emergent Media will be hosting the two episode miniseries on two of its platforms, Golden State and Paradise, but one episode of "Soul Pursuits" is already available (see above). In the first episode, Gilsdorf meets photographer Dylan Gordon, who started an initiative (Help California) that provides ranchers with supplies and support after the wildfires. The episode also gives Mitsubishi plenty exposure as it highlights Gordon's usage of the technology, performance, safety and efficiency that consumers can also find in the Outlander PHEV.
Feeling a little inspired to go green? Contact us at University Mitsubishi about the Mitsubishi Outlander PHEV or the Mitsubishi Outlander.
Photo Source/Copyright: Mitsubishi Media