Mitsubishi Motors Offers Industry-Lhttp://universitymitsubishi.dev.dealerinspire.com/mitsubishi-motors-offers-industry-leading-warranties/eading Warranties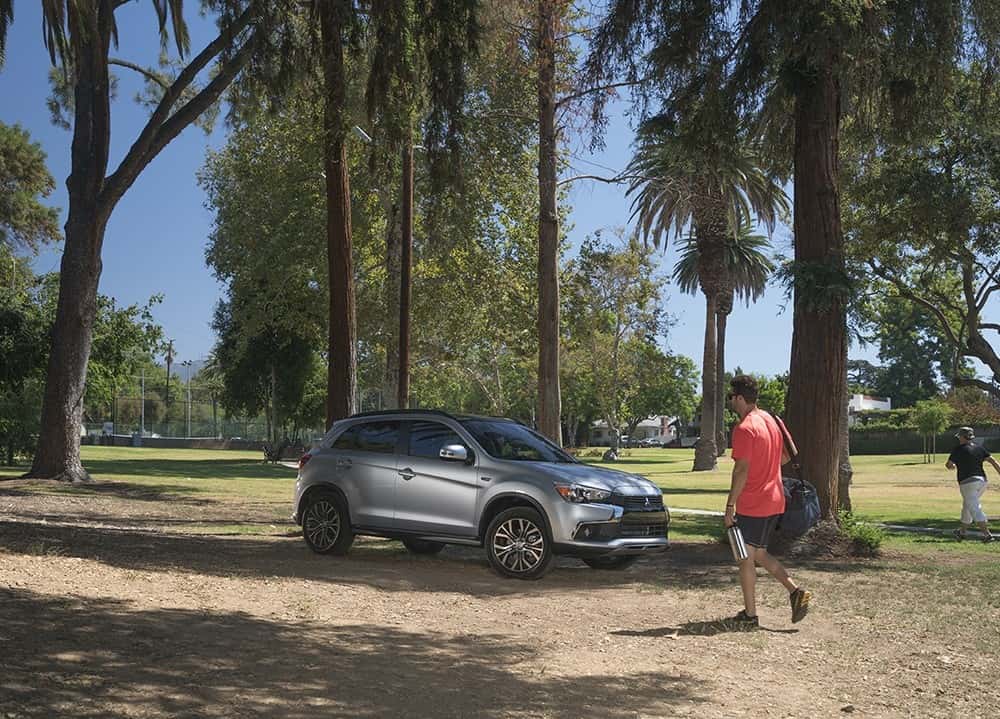 Warranties are an important part of buying pretty much anything these days, especially a big purchase like a car, and Mitsubishi knows this. That's why they cover new vehicles with the longest warranties in the auto industry.
2017 Model-Year Mitsubishi Warranties
There are a total of six warranties that cover all new 2017 Mitsubishi models. They all begin the date of original retail delivery or original use.
New Vehicle Limited Warranty
Technically an umbrella warranty for Mitsubishi Motors, this includes basic coverage for 5 years or 60,000 miles and an adjustment period of 12 months or 12,000 miles. Basic coverage includes all parts of the vehicle supplied by Mitsubishi Motors North America, excluding the batteries, the restraint system, and several other items (listed in their warranty owner manual.) If the battery does fail within the first two years, it will be replaced for free; after two years but before the 37th month, the battery will be replaced for 50 percent of the price. The adjustment period mainly covers deficiencies that occur during manufacturing of the vehicle.
Powertrain Components Coverage
Limited to the powertrain and drivetrain components listed by the warranty, this coverage lasts for 10-years/100,000-miles. The components explicitly covered are found in the following categories: engine parts, transaxle/transmission and transfer case, and miscellaneous powertrain components such as axle housing, propeller shaft, and drive shaft.
Anti-Corrosion/Perforation Coverage
No one likes it when their vehicle starts to look like it's 100 years old after only a few years of driving. A lot of that can come from sun damage and not waxing a car, but it can also come from oxidization and other types of exposure. For 7-years/100,000 miles, any body sheet metal panel found to have developed perforation due to corrosion in normal use, or outer panel rust-through, is repaired or replaced free of charge (conditions apply).
Federal Emission Warranty
Now this isn't one we hear of much. This warranty lasts for 5-years/60,0000-miles, and covers repairs, replacement, or adjustments of emission parts by Mitsubishi Motors if the vehicle is not performing at applicable EPA emission standards.
Roadside Assistance
Mitsubishi offers 24-hour emergency roadside assistance for five years. This includes towing, jump starts, flat tire service, emergency fluids, and more.
2017 i-Miev Battery Warranty
Last on the list, but not to be overlooked, is the battery warranty Mitsubishi offers for its electric vehicle, the i-Miev. This isn't the usual car battery, this is the battery that powers the motor replacing the internal combustion engine. At this time, Mitsubishi backs this battery for 8 years or 100,000 miles.
Did we forget to mention all of these warranties last longer than the standard line of warranties offered by all other brands in the market? Yeah, it's a big win for any Mitsubishi vehicle owner, and peace of mind for a couple more years. You can find yourself a Mitsubishi with a great, long-lasting warranty, in our inventory of new 2017 Mitsubishi models.