Mitsubishi Motors North America Donates Outlander PHEV to Charis Health Center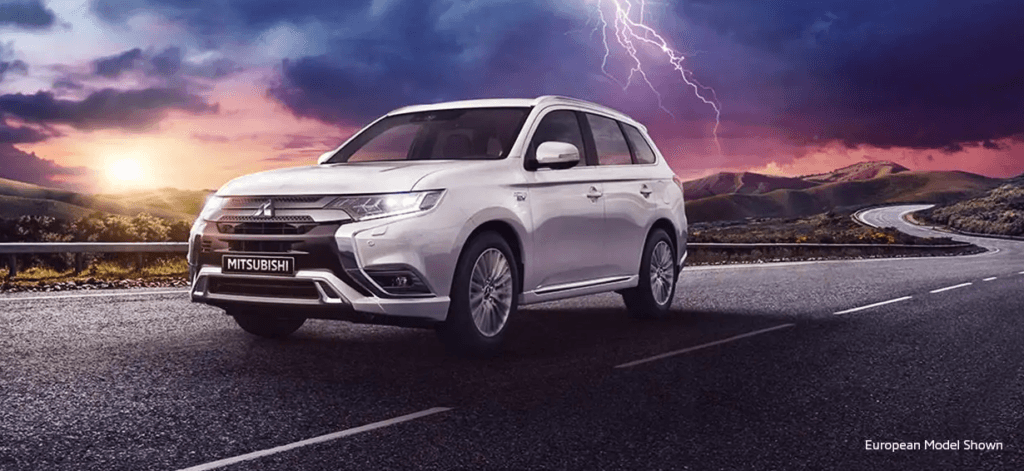 We all thought 2020 was long and gone for Florida, but it seems the fight against COVID-19 is not yet over with the latest mutation of the virus. All those super-spreader parties are all worth it now, aren't they? That was sarcasm. Get it together, Florida. As the nation continues to battle the virus, automakers will continue to help where and how they can. Mitsubishi Motors North America (MMNA) has been a good friend to the people of Tennessee lately, moving its last remaining California Manufacturing Plant to Tennessee, and helping the Nashville-based Community Resource Center (CRC) last year with their disaster relief efforts. Last year, MMNA donated a 2020 Mitsubishi Outlander Plug-In Hybrid Vehicle (PHEV) to the Nashville-based CRC, and in 2021, MMNA doubled down by donating a Mitsubishi Outlander Plug-in Hybrid to Middle Tennessee-based nonprofit organization Charis Health Center for six months.
When MMNA helped out those in Middle Tennessee last year, it was to provide disaster relief for the recent wave of the coronavirus pandemic and the destruction wrought by the tornadoes. The Nashville-based CRC works with more than 100 nonprofit agencies in Middle Tennessee to provide Nashville residents with new household goods, bedding, kitchenware, cleaning supplies, clothing, personal hygiene items, and emergency supplies kits. Having the use of a plug-in hybrid SUV made it easy to drive long distances and carry all the cargo without needing to stop at a gas station. This year, MMNA helps the Charis Health Center by helping to mobilize its efforts.
The Charis Health Center is operated by a small staff and group of dedicated volunteers from two different clinic locations. This true spirit of brotherhood and community is great to see, and MMNA is helping to see it through by donating the Mitsubishi Outlander PHEV, able to drive 24-miles on electricity alone and able to handle varying road conditions thanks to its Super All-Wheel Control all-wheel drive system. Plus, with the Outlander PHEV's onboard 120-volt outlet, Charis can power its portable medical freezer for transporting COVID vaccines and other medications that require specific-temperature storage, like insulin.
"The Community Utility Vehicle Program amplifies the outreach and impact of small, community nonprofits in a way that only Mitsubishi Motors uniquely can – through loans of efficient, reliable, versatile vehicles…The partnership with Charis Health Center is the latest example of our commitment to safer, healthier communities across the country and at home in Middle Tennessee." – MMNA Chief Operating Officer Mark Chaffin
This is all in part due to MMNA's Community Utility Vehicle (CUV) Program. What started as a part of MMNA's larger corporate social responsibility program, known as "Small Batch – Big Impact," the CUV Program helps with localized efforts by supplying centers like the Nashville-based Community Resource Center, Las Vegas-based Goodie Two Shoes Foundation, and Dallas-based Record the Journey fulfill their missions. MMNA used the CUV program to help the Goodie Two Shoes Foundation by donating a 2020 Mitsubishi Eclipse Cross "Community Utility Vehicle" to assist their charitable efforts. Mitsubishi also donated a modified vehicle to Record the Journey after winning the race at the 2020 Rebelle Rally with the Mitsubishi Eclipse Cross and again with the Mitsubishi Outlander PHEV.
As Mitsubishi Motors continues its efforts to help those less fortunate and in need of aid, you can show your support to the automaker in a small but impactful way. Buy a new Mitsubishi model from us at University Mitsubishi today.
Photo Source/Copyright: Mitsubishi Motors