Mitsubishi Is Focusing on Pickup's For 2020 and 2021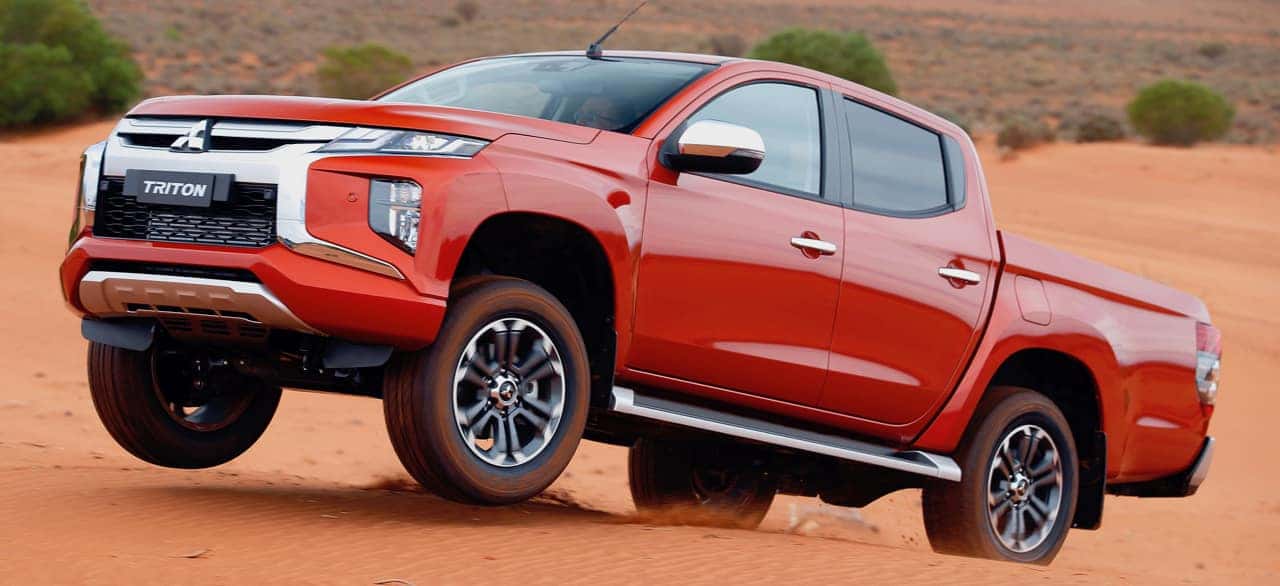 Mitsubishi is following Ford's lead when it comes to the compact pickup segment. Recently, Ford started selling the Ranger again, which is more compact than its competitors. The last segment from Mitsubishi was from 2005-2009 with the Raider, a rebadged Dodge Dakota which was a product of Mitsubishi's former union with Daimler, which was the owner of Chrysler.
So which vehicle was refreshed last fall? Overseas Mitsubishi retailed the Triton compact pickup, and it was bound for over 150 countries. As far as we know at this time, there aren't any that are coming to the United States.
"We would like to have (a pickup), but we'd have to have one that's the right for Mitsubishi, for our demographic, and something competitive in the market," Mark Chaffin, chief operating officer-Mitsubishi Motors North America, tells Wards in an interview for msn.com. LMC Automotive forecast data shows that a Triton is slated to arrive in the U.S., but it won't happen until 2024 as a '25 model.
Mitsubishi has reported that they are leading engineering of alliance partnering with Nissan and Renault's next-generation body-on-frame midsize platform. The platform will spawn the next-gen Triton and Nissan Frontier, which automotivenews.com reported in March. Of the three, Nissan is the only one with a small pickup segment in the U.S., the Nissan Frontier. However, there hasn't been a redesign of the Frontier since 2004; not entirely anyway.
The new Frontier is not due until 2021, but according to LMC data it might arrive earlier than the Triton, as a '22 model. The data shows that the new Nissan-Mitsubishi truck platform will also underpin the next-gen Nissan Navara (the global compact pickup), as well as the Renault Alaskan and Mercedes X-Class. Last year a Mitsubishi dealer stated that the most-requested model at the brand's U.S. dealer meetings is "a pickup, a pickup truck, a pickup truck."
Meanwhile, when asked if Mitsubishi can combine its historical strengths of performance and utility vehicles, Chaffin answers with a resounding yes. "This is my belief: I think what's defined as performance is going to evolve. So you start mixing in some of that electrification technology and these hybrid drivetrains, the aspect of performance is going to change in the future."
Mitsubishi PHEV concepts unveiled at the Shanghai auto show and at Geneva's show which revealed a few performance specifications beyond range. Mitsubishi has been going strong for its seventh consecutive year of growth in the U.S. Annual sales which has increased every year since 2012 and in 2017. The Wards Intelligence data shows that in the U.S. the sales in 2018 were 118,074 which was a 13.9% improvement vs. prior-year.
The process of rebranding has been a slow one since the loss of Daimler as an alliance partner. CEO Fred Diaz, CEO of Mitsubishi North America, told wardsauto.com about the project, which also called for zero money down and zero payments for the following 12 months. The brand is adding dealers in the U.S. to continue growing, as they want to go from 367 that they currently have to 400 by the end of 2019.
There aren't a lot of Mitsubishi dealerships in major metro regions, such as New York, Boston, Los Angeles, Houston, and San Francisco, so adding these stores are supplementary and it won't compete with stores already available. They are looking for where the opportunity is, and that's where they want to plant roots. They want to spread the footprint to get Mitsubishi, the brand, in front of more people.
The brand focuses on markets where selling is more popular. Today Mitsubishi has passenger-car lineup down to just one model, the subcompact Mirage since the trend has gone away from cars and toward light trucks. Mitsubishi offers a small Eclipse Cross, Outlander Sport, and the midsize Outlander Sport.
The plug-in hybrid and Eclipse Cross, which is a variant of the Outlander, is attracting brand loyalists. The new-to-the-brand buyers will like the size of both vehicles and the eco-friendliness of the PHEV. Some are returning for old favorites, while most of Mitsubishi's new buyers have never had a Mitsubishi before.
The Eclipse Cross starts at $23,595 (plus destination fee). You can search the inventory of all Mitsubishi models at University Mitsubishi. Make sure to stop by for a test drive and see if this model and make is the car for you.
Photo Credit: CarNichiWa.com