Mitsubishi i-Miev: Federal Tax Credit and Other Savings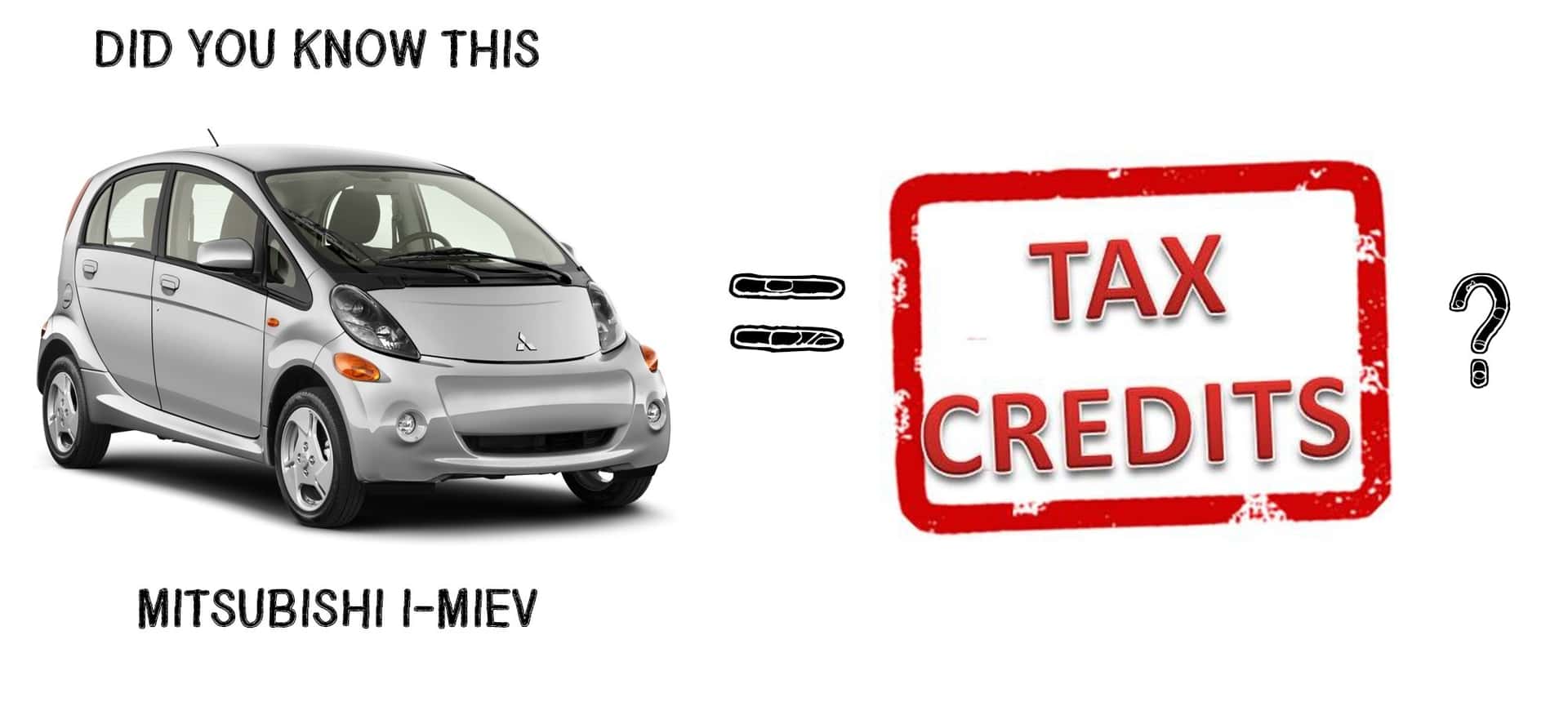 Tax season is coming to a close. What a relief, right? For those of you with hybrid vehicles or an electric vehicle, we do hope you read about the federal tax credit we've mentioned several times in past posts. If you didn't, well maybe next year you can cash in on the federal tax credit that comes with owning a hybrid or electric vehicle. A little money saved can go a long way.
What IS a Federal Tax Credit?
When people read that hybrid or electric vehicles are eligible for a federal tax credit, it sounds great, but the deal isn't necessarily the same for all taxpayers. For instance, buyers who purchase a 2017 Mitsubishi i-Miev are entitled to a $7,500 federal tax credit, and that sounds like the federal government is going to give buyers $7,500 for owning an i-Miev right? Well, that's how it might sound, but that is not how a federal tax credit works.
The keyword is "credit." A credit is not like a rebate. A tax credit is an amount of money that a taxpayer can subtract from the total amount they owe the federal government, but if a taxpayer doesn't owe taxes and is receiving a refund, the tax credit doesn't benefit the taxpayer. Or, if a taxpayer owes $3,000 and their car purchase gave them a tax credit of $7,500, only $3,000 of the tax credit will be used because that is all the taxpayer owes.  
If you typically get a tax refund, but you want to benefit for the tax credit, there are ways you can legally adjust your pay check and or taxes, to owe the government and actually get the tax credit. If you are interested in learning about the possible tax options, talk to a tax professional – they will be able to explain all of the ins and outs of taxes.
More Money Saved
Aside from the possible benefits of saving money with the tax credit, buyers that invest in electric vehicles save money in other ways, too. We definitely mentioned the advantages of getting the Mitsubishi i-Miev just as tax season started. In fact, here's the link to an article about the energy and savings a Mitsubishi i-Miev can bring you. In addition to a possible $7,500 tax credit, FuelEconmy.gov, estimates that the average driver of an i-Miev will save $4,000 in fuel costs over five years compared to the average new vehicle. Wow.
That's just the Mitsubishi i-Miev though. There are many other hybrid and electric vehicle options out there. All it takes is a Google search, and the choices are abundant. If you're looking to save money before taxes are due next year (April 17, 2018), then perhaps you'd like to browse through our inventory of Mitsubishi vehicles, including 2017 Mitsubishi the i-Miev.
Photo Source/Copyright: newsnowdc.com and Mitsubishi Ad Planner