Mitsubishi FUSO Starting to Produce Hydrogen Fuel Cells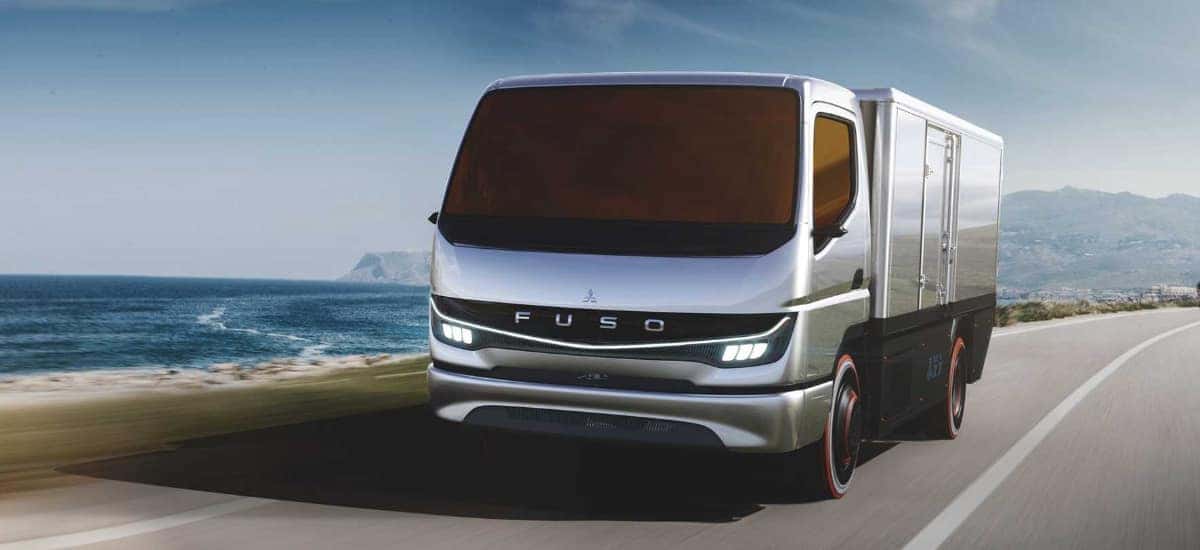 Does anyone remember the first Mitsubishi FUSO electric truck, the eCanter? The Mitsubishi automaker started rolling these babies out in 2017, and although we haven't heard much about the electric commercial truck business since, it would seem that FUSO isn't stopping at electric motors. The next logical step for the automaker seems to be hydrogen fuel cells, a power system that isn't yet very practical but is also quickly gaining interest by competing brands. To put up a fight, hydrogen fuel cells could become the next alternative fuel source for automobiles, and the Mitsubishi FUSO could be the first of many once again.
Hydrogen Fuel Cell Vehicles
It's exactly as it sounds. A hydrogen fuel cell vehicle is a vehicle that utilizes hydrogen as its primary fuel source. Eventually, fossil fuels will run out, gasoline and diesel will be no more, and even electric car batteries tend to go bad once corrosion settles in. With all the talk about how expensive it can be to produce an electric vehicle, and have expensive it is just to get the resources to build the lithium-ion batteries that power their respective electric motors, maybe it's a sign that electric vehicles aren't the endgame here.
Flying vehicles were supposed to be the endgame, but we're not there yet. Hydrogen fuel cell vehicles, however, are slowly getting the attention of big names in the industry – Toyota, Hyundai, Kia, and now Mitsubishi. Design an engine with an electrolysis chamber next to the combustion chamber, and with a little water, you have a fuel cell engine – this is just a guess, no one go home and try this. In theory though, that's how it would work, and automakers are starting to see the potential to reduce CO2 emissions completely, or as close to zero as they can get.
Mitsubishi FUSO
Mitsubishi Fuso Truck and Bus Corp. (MFTBC) is an Asia-based commercial vehicle manufacturer and a part of Daimler AG, a German multinational automotive corporation. Committed to the Paris Climate Agreement, an agreement between 197 countries to work to reduce greenhouse gas emissions, adapt to the impacts of climate change, and provide financial assistance to developing countries currently affected by the effects of climate change. Carbon-dioxide (CO2) emission regulations are also becoming more strict every year. In an effort to produce truly CO2-neutral transportation, Mitsubishi FUSO has decided now is the time to accelerate the reduction of CO2 emissions and will start producing a new series of fuel-cell trucks in the late 2020s.
Currently in the concept stage, called the eCanter F-CELL, a light-duty truck was already presented in Kawasaki, Japan to highlight the benefits of the vehicle. The main two being able to drive up to 180 miles on energy-dense high-pressure hydrogen and will only require about 10 minutes to fill up. Of course, to be able to fill up when on the road, that would require more hydrogen fueling stations to be built. The U.S. currently has about 34 hydrogen fueling stations around the country, and consumers are already skittish about electric vehicles and being stranded without a charging station in sight. That's one reason why FUSO is starting with commercial vehicles – we would assume these large trucks can hold a back up or two if need be.
The eCanter, already ideal for short-distance routes and urban deliveries, is the perfect choice to test a hydrogen fuel cell concept. There are already 50 eCanters operating in Japan, Europe and the U.S., so don't be surprised if you see a hydrogen fuel cell truck on the road in the coming years. What are your thoughts on using hydrogen fuel cells to reduce CO2 emissions? Let us know on University Mitsubishi social media.
Photo Source/Copyright: motor1.com