Mitsubishi Electric Develops Road Hazard Autonomous Tech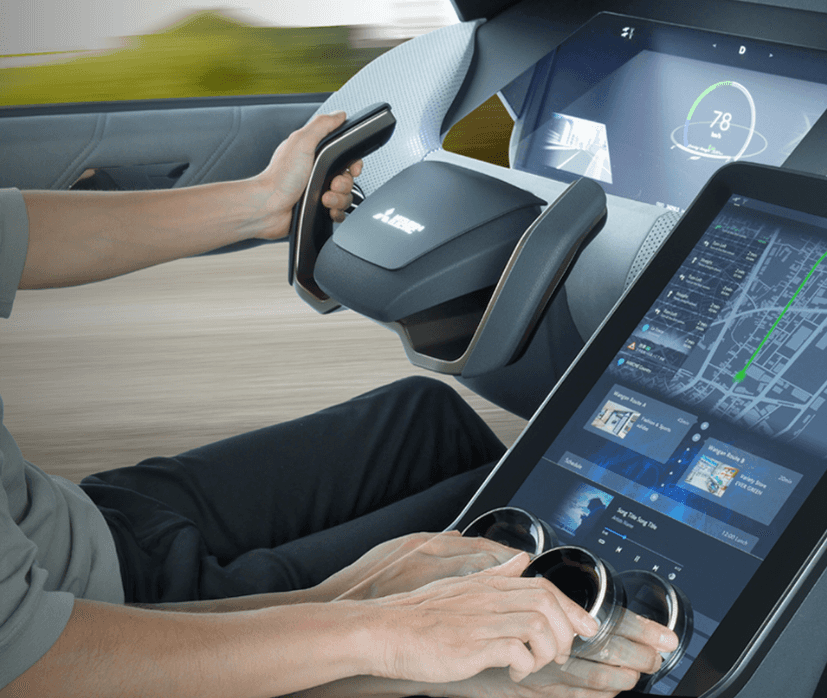 Ever drive down the highway and hear two truck drivers honk to one another? Or maybe when driving down a road a little too quickly, a passerby will flash their high beams. It's a code, usually to warn others about speed traps, but with autonomous vehicle technology being developed, automakers are using a similar tactic to alert other drivers on the road about safety hazards. What could be a first, Mitsubishi Electric Corporation and HERE Technologies has developed a system that allows vehicles to talk to one another and share information on upcoming road conditions.
Car, Speak
This wouldn't be the first demonstration of vehicles communicating with one another by Mitsubishi Electric. During the 2019 Consumer Electronics Show, Mitsubishi Electric demonstrated a technology called "Vehicle Platooning" that allowed tailgate parties to share music and data. A virtual platform could be shared across a secure network, and passengers in other vehicles could talk to one another. This new technology is one that will happen automatically, communicating with other vehicles on the road.
In tandem with HERE Technologies, a company that provided mapping and location data and related services to Mitsubishi Electric, a system dubbed "Lane Hazard Warning" has already been successfully tested in California, U.S., followed by a successful trial in Ibaraki Prefecture in Japan, Winter 2018. Lane Hazard Warning enables vehicles to automatically warn others about upcoming road hazards with lane-level precision. While driving down the road, any road, if an incident or event is detected by the vehicle's sensors (i.e. a slow car, poor road conditions, debris, etc.) and localized to a specific lane (left, right, or middle), this information will then be transmitted in real-time via a cloud to other vehicles approaching the same area.
"When something unusual happens on the road ahead drivers often have very little time to react and that can put them and their passengers at risk…Together with HERE Technologies, we've developed a new system designed to give drivers a few valuable extra seconds or minutes to prepare for potential danger on the road ahead, such as by switching lanes or simply driving with greater caution. We're excited about the potential of this system in improving driver safety." – Hiroshi Onishi, Executive Officer and Group President of Automotive Equipment at Mitsubishi Electric.
Pretty nifty.
Mitsubishi Electric has been working on self-driving technology for several years now, and their Mobile Mapping System (MMS) could incorporate the new technology of Lane Hazard Warning. Made up of precise measuring systems, car-mounted GPS antennas, laser scanners, and cameras, the Mitsubishi MMS already gathers enough data on road surfaces and roadside features to provide a 3D render of one's surroundings. Would be interesting if along with the warning, an image or video clip of the upcoming hazard were to appear on one's infotainment screen or HUD, like a popup.
Of course, then Mitsubishi Electric will really need to work on developing auto cyber security. If thieves can trick people into Pokémon Go hotspots, they can surely fake a road hazard with a little hacking. Sounds like a Fast & Furious setup already. Mitsubishi Electric intends to make the technology available to automakers shortly for testing in their own vehicles. Stay up-to-date with all news about Mitsubishi Motors and Mitsubishi Electric when you follow us on University Mitsubishi social media.
Photo Source/Copyright: mitsubishielectric.com