Mitsubishi Electric Cuts Costs with Clean Energy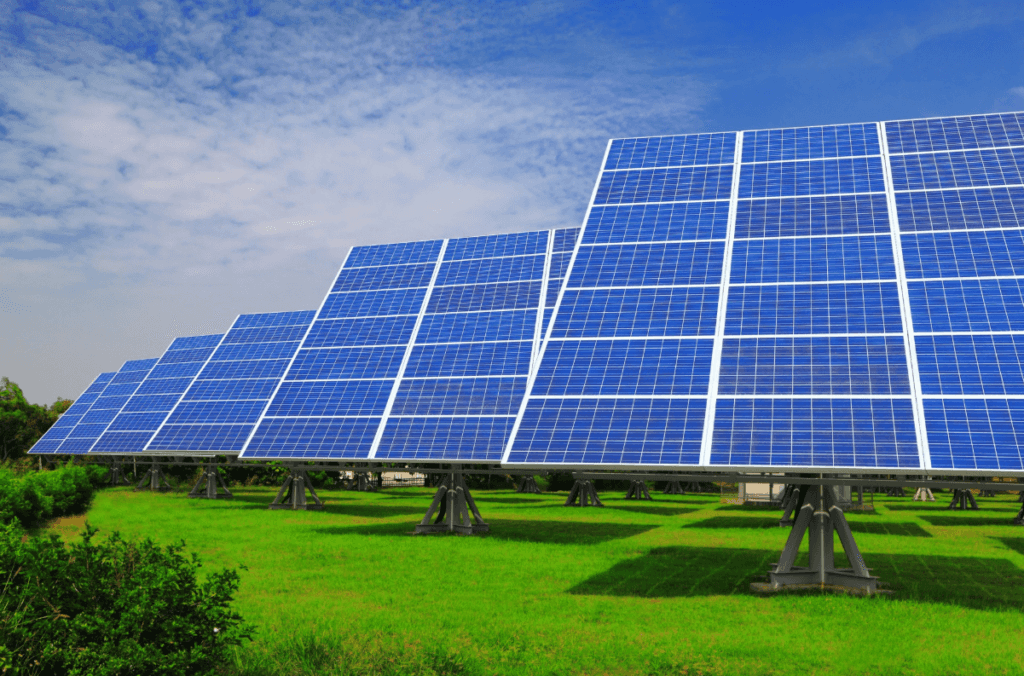 Does anyone remember that neutral-energy project Mitsubishi Motors had worked on with Hitachi Europe Ltd. and ENGIE? Through a partnership between the three companies, they were able to achieve, technically, clean energy. This was a pretty interesting achievement, and opens the door for everything from commercial businesses to privately-owned residential homes to find a new way to use alternative fuel vehicles. Throughout the prolonged testing of this method, Mitsubishi Electric has collected the data and found interesting results.
Mitsubishi and Clean Energy
Some of you may be wondering how Mitsubishi Motors achieved clean energy. Here's how it works – Mitsubishi Motors worked with Hitachi Europe Ltd. and ENGIE. Mitsubishi and ENGIE are they two key players; ENGIE is a Building Energy Management System (BEMS) outfitted with solar panels that also collect and store energy. Excess energy is then converted through the vehicle-to-everything V2X charger by Hitachi that enables bidirectional charging between the ENGIE electricity grid and an electric car battery, like the one found in the Mitsubishi Outlander PHEV.
The Mitsubishi Outlander PHEV then acts as an energy storage unit. The lithium-ion battery pack that powers the electric motor of the Outlander PHEV then acts as a unit that may be charged or discharged through the V2X charger. During the day, ENGIE will collect, utilize, and store excess energy by filtering it into the Outlander PHEV. During the night, when less energy is needed, the V2X charger will convert electricity from the PHEV into ENGIE building. The next day, the cycle resets.
Moving Forward with Clean Energy
So what Mitsubishi Motors, Hitachi Europe, and ENGIE achieved was pretty fascinating. It has a lot of potential and many ways to utilize plug-in hybrids, and not just for driving. To find other uses for this clean energy process, Mitsubishi Electric set up a project where they optimized the schedules for not only charging EVs but also discharging their power back into a company building. In addition to this, Mitsubishi Electric optimized the operation of systems that converted sunlight into electricity (photovoltaic or PV systems), and other power-generation systems, based on the price of electricity sold.
The results were beneficial, depending on how you look at it. Using this system, Mitsubishi Electric developed a technology for efficiently managing PV and other power-generation systems to reduce the costs of a company that uses electric power. By implementing their energy-management technology, a company can reduce their electric power costs by 5% when optimizing EV charging/discharging schedules.
How does it work? Mitsubishi Electric uses multi-directional power to reduce or increase the shift and conversion of energy depending on the use of electricity by the company building. Throughout the day, the technology recalculates the energy that will be needed going forward based on its current data, collected every several minutes over the course of 24 hours. At the end of each day or cycle (24 hours), the technology resets and refines electric use and charging plans for the next 24 hours. All of this is achieved while the technology decides whether it's better to supplement the building with electricity based on current costs, or if it's more beneficial to use energy stored in an electric vehicle (EV), as well as whether or not it is beneficial to store energy in the EV at the time.
A little lost? It can be a bit confusing, but here's how it goes. Mitsubishi Electric developed a new form of technology that keeps track of how much electricity costs. Depending on the cost, the new tech can choose whether to use more electricity to power building functions or make use of electricity stored in an EV or PHEV, like the Outlander PHEV. However, if the tech does use energy from the EV, then that electricity will have to be replenished, and the tech needs to calculate whether or not solar-powered energy systems attached to the building are generating enough energy to replace the electricity used from the EV or if it would be more beneficial to supplement solar energy with electricity.
5-percent doesn't sound like much, but the average price of energy in Florida in 2017 was $9.35 per kWh. The average monthly consumption was 6506 kWh. That's an average of nearly $7k a year for using electricity. A 5-percent decrease brings that closer to $6500. Not a huge difference, but also more manageable by a $500 difference.
What other ways could clean energy benefit commercial and residential areas? Let us know your thoughts on University Mitsubishi social media.
Photo Source/Copyright: Alghad.com