The Mitsu-Nissan Merge Begins with the Lancer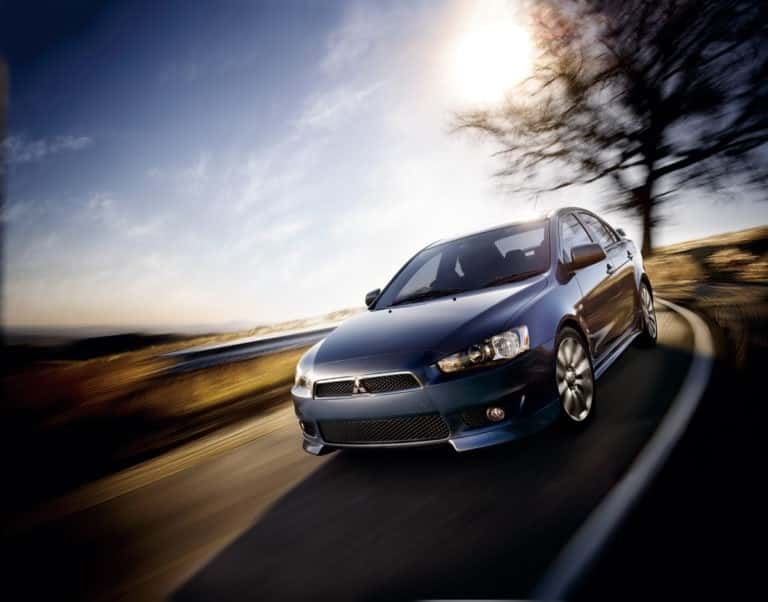 Not too long ago, Nissan and Mitsubishi joined forces and there was a lot of talk about what could come next. With Nissan's EV technology and Mitsubishi's PHEV technology, and all the other designs these two bring to the auto industry, there is a lot of possibility. One of which is creating better version of older vehicles with the platforms owned by one another, and it looks like the Lancer might be one of the first set for improvements.
We discussed the possibilities of the merger in November, some of which included technology trades and designs that we hope to see implemented. Mitsubishi getting a little help with EV could do wonders for their new and upcoming eX concept. This car is supposed to be not just an electric vehicle (EV) but also feature an A.I. service, sort of like a virtual assistant in your car. If Mitsubishi can perfect the EV design and get a lot of mileage out of it, this car will be setting a whole new standard.
Until then, there are other ways the new Mitsu-Nissan-Renault trio will be working together. Mitsubishi has discussed the current Lancer model and replacing the design with a new 11th generation look. For those that don't know, a vehicle generation pertains to a state of development in a car, sometimes changing simple aesthetics like grille and headlight placement to changing the platform itself. The latter may be true for the next generation Lancer.
With the current knowledge of Mitsubishi and Nissan, the new model platform seems to be leaning towards Nissan-Renault's Common Module Family. This would give us a CMF-based Lancer, or in other words a Mitsubishi Lancer made with Nissan-Renault components. The CMF is actually more like a manufacturing system rather than a platform the car is built on, and with a CMF manufacturing system, the Lancer will be introduced to five groups of interchangeable, compatible modules from the CMF group: engine bay, cockpit, front underbody, rear underbody, and electric.
Mostly, the aim is to reduce manufacturing costs but also allow a standardization of components between two different auto manufacturers. With Mitsubishi now in the mix, the goal may include them as a third party; however, Mitsubishi Motors says it may take about a decade for a CMF-based Lancer to come out. Regardless, this new concept is the first sight of a design merge from Nissan-MItsubishi, and it's pretty exciting to see them already at the drawing board.
Photo Copyright: Mitsubishi Ad Planner