How to Get Mitsubishi Motors Back in the Game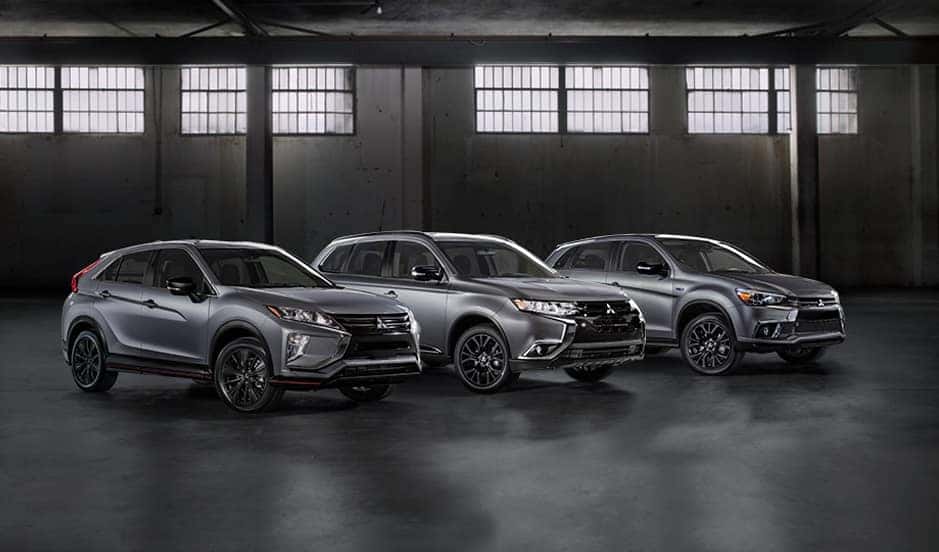 With Mitsubishi back in the game, it would be exciting to see some new and inventive creations coming from this car brand. With Mitsubishi Motors already developing car battery operated technology and staple designs, it isn't so crazy to think about some new and improved vehicles that could potentially come from Mitsubishi in the near future.
Mitsubishi is in need of a new and fully capable SUV. This shouldn't be just any ordinary SUV either, but an off-roading 4×4 perfect for all those adventure seekers out there. Mitsubishi is onboard with the idea of a new 4×4 SUV, or midsize SUV with 4×4 capabilities, and we can definitely see one being made soon.
Another great idea that Mitsubishi Motors should take into consideration is a fully electric SUV. Since Mitsubishi is already extremely invested in battery technology, it would be ideal to put some of that funding into an amazingly fully electric SUV. This SUV would be perfect for going off-roading and going over rough surfaces, because again, it's fully electric and electric motors generate loads of torque with ease. An all-electric SUV would be an epic creation.
Pickup trucks are great and everything, but how about a unique spin on a mid-size pickup truck? Mitsubishi has the opportunity and capability of constructing a new mid-size pickup truck that is specifically derived from their own unique architecture. Mitsubishi Motors already created the plug-in hybrid electric vehicle (PHEV) system for the Mitsubishi Outlander, and it is a perfect idea to incorporate that system into a mid-size pickup truck.
For those who don't know what exactly a PHEV system is or what it does, the Plug-In Hybrid EV system is basically a hybrid system that can operate solely on electricity (due to its large battery), on gasoline (like normal via the fuel tank), or by both simultaneously. PHEVs also offer driving modes for energy conservation and can automatically choose for the driver which mode the vehicle should drive in based on how much drive battery is left. These modes are broken down into EV mode (pure electricity), Series Hybrid Mode (depletes the battery before using gasoline), or Parallel Mode (uses mainly the engine while recharging the battery). Using this system for another one of Mitsubishi's vehicles would be a great way of increasing the popularity of a PHEV system in future hybrid potential vehicles. Since Mitsubishi is already very focused about expanding their lineup with a new SUV, it wouldn't take many adjustments or redesigns to create a pickup truck either.
Mitsubishi Motors has the potential to bring back something great – something like the legendary and beloved Mitsubishi i-Miev, but with upgraded technology. This electric hatchback was one of a kind and was the first highway-capable electric car. It was a refreshing take on stylish vehicles, such as the hatchback design, and implementing green energy.
Driving through a thriving metropolis can be tricky for most drivers. With so many quick accelerations and decelerations and tiny street roads, not just any car can get around so easily. A futuristic and sleek electric city car should definitely be on Mitsubishi Motors radar. A mini hardtop car would be an awesome way to maneuver around the hectic bustle of city drivers. The same technology that would be needed on this electric city car has already been created and is being used currently in the Nissan Leaf. All Mitsubishi would have to do is some adjustments and adaptations once they get a shared EV platform from the Renault-Nissan-Mitsubishi Alliance.
An all-electric four-door coupe with the Diamante nameplate is another fantastic idea. If Mitsubishi were to take an avenue that they have recently given up on, then a coupe or a sports car is a great place to start. Just look at the popularity of modifying the Lancer Evolution. A new four-door coupe would be a leap of the expected from the Japanese-built Mitsubishi brand, and Mitsubishi Motors can afford to take these leaps thanks to the alliance. Plus, with alternative fuel technology becoming cheaper and easier to implement, the new coupe could be either a pure EV or a PHEV. It would be just the right size with major comfort and an extremely sleek body for great aesthetic appeal – and all for an affordable price. It is Mitsubishi Motors, after all.
Looking for a Mitsubishi car that already exists and is ready for purchase? Head on over to University Mitsubishi and we will be sure to find the perfect Mitsubishi that fits your needs.
Photo Source/Copyright: MitsubishiCars.com