Highlights of the Mitsubishi Outlander PHEV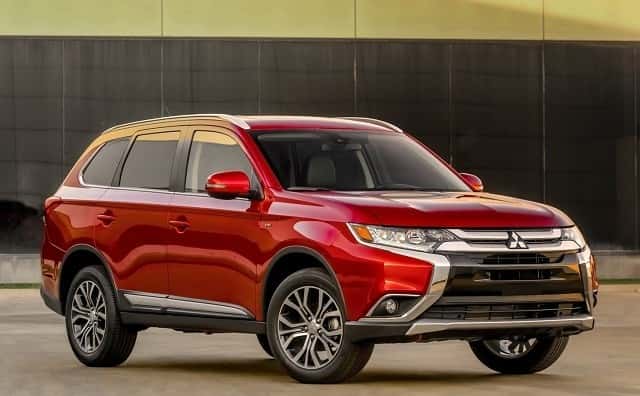 With the anticipated introduction to the American market in May 2016, the 2016 Mitsubishi Outlander PHEV has been setting records in Europe and Japan for a few years. The Outlander PHEV is currently the most popular selling plug-in hybrid vehicle in both the U.K. and Japan.
The Outlander PHEV is truly a state-of-the-art four-wheel drive hybrid that leads the pack of SUVs in both eco-efficiency and capability while maintaining a stylish package. A quick review of some important highlights demonstrates why it's been such a successful vehicle overseas.
Eco-Friendly
The Outlander PHEV is extremely eco-efficient. For up to 32 miles, drivers can enjoy zero fuel consumption and zero CO2 emissions when in the all-electric driving mode. When in hybrid mode, drivers can travel even greater distances with low emissions and a combined fuel efficiency of .47 gallons / 62 miles or .8 litre/100 km.
Numerous Upgrades
The 2016 Outlander PHEV model has addressed some of the complaints from earlier models. 2016 upgrades include LED lights, new grill and an updated interior. Interior changes include finer materials and a heated steering wheel–ride quality and handling. Mitsubishi was also able to improve the vehicle's acceleration by 2 seconds from the 2015 model.
Plenty of Cargo Space
While the PHEV lacks the 7th seat option, it does fit 5 passengers quite comfortably, and provides plenty of headroom. The rear seat also folds down for ample cargo space, and the hatchback is wide, allowing easy transfer of large items. Outer seats come with LATCH points for child safety.
Smooth Transition
One of the nicest qualities about the 2016 Mitsubishi Outlander PHEV is its ultra smooth transition from the electric motors to the gasoline engine; drivers are not disturbed by a jerky interruption when the gasoline engine assumes power at higher speeds.
Once the Mitsubishi is available in the U.S., it is likely that economy and ecology-minded American consumers will certainly be interested in the new vehicle. Hats off to Mitsubishi for making "going green" practical, affordable, and desirable.