Full Steam Ahead: Mitsubishi's DRIVE FOR GROWTH Plan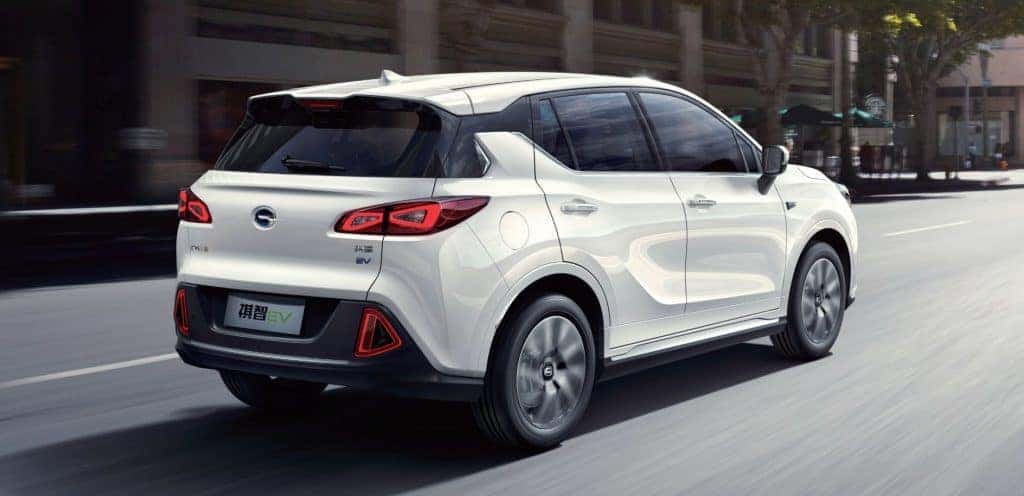 Mitsubishi Motors continues to make strides as they carry out their business strategy set in place by the Renault-Nissan-Mitsubishi Alliance. The latest developments? The automaker recently announced two major milestones with the expansion of its China business. GAC Mitsubishi is a joint venture business that was formed in 2012 between the Guangzhou Automobile Group (50% ownership stake), Mitsubishi Corporation (20% ownership stake), and Mitsubishi Motors (30% ownership stake) that serves as a sales and distribution point for both Guangzhou Automobiles and Mitsubishi Motors in China.
Both companies took part in a ceremony that signaled the beginning of production of the latest 4B4 and 4J1 engines. Developed to comply with new performance, weight, and ecological standards, the 4B4 engine is a new all-alloy inline four-cylinder engine, while the 4J1 engine is also an all-alloy straight-4 engine with the only difference being that its main goal is to reduce carbon dioxide emissions while on the road. The new engine plant is slated to produce up to 200,000 units per year, with the 4B4 engine mated to the Mitsubishi Eclipse Cross and the 4J1 engine that will be fitted to the Mitsubishi Outlander.
Additionally, GAC Mitsubishi announced that the company has also begun production of the all-new Eupheme EV – an electric vehicle SUV that'll be available in China. Like the plug-in variant of the Eupheme that's already on sale in the Chinese car market, the all-electric Eupheme is designed by GAC and manufactured by GAC Mitsubishi. The Eupheme EV has an all-electric range of 255 miles and will be priced at approximately $20,000 USD. Twelve key cities will serve as the initial launch markets, with many other additional cities to be added at a later date, bringing an eco-friendly SUV option to Chinese customers.
The new Eupheme EV supports the strategic growth goals for both Mitsubishi Motors and GAC while boosting the development of all-electric vehicles in the world's largest automobile market. These developments are all continuations of the DRIVE FOR GROWTH plan that Mitsubishi Motors set in motion in 2017 once the automaker officially joined the then-named Renault-Nissan Alliance at the end of 2016. DRIVE FOR GROWTH is a roadmap to make the Mitsubishi brand relevant again, with plans for market expansion in the U.S. and China, a 30 percent increase in unit sales and revenues, and the launch of six new models – including the recent launch of the Eclipse Cross SUV and the Eupheme EV.
Mitsubishi Motors also aims to specifically double their sales units as well as their dealer network in China by 2019, and they hope to achieve this by expanding their vehicle lineup with an assortment of four-wheel-drive and other plug-in hybrid SUVs. The brand is no stranger to being pioneers of green tech considering they were the first to introduce a plug-in SUV to the U.S with their Mitsubishi Outlander PHEV. The Outlander PHEV has three different driving modes – ECO, battery save mode, and battery charge mode, and can travel up to 22 miles in all-electric mode with a combined range of 310 miles.
Mitsubishi's innovative eco-friendly tech gets better and better through the years, but don't just take our word for it, pass by University Mitsubishi today and check out our inventory of the 2018 Outlander PHEV. If you've got any questions about Mitsubishi's green tech, feel free to reach out to us on University Mitsubishi social media.
Photo Source/Copyright: carscoops.com