A look at the 2016 Mitsubishi Outlander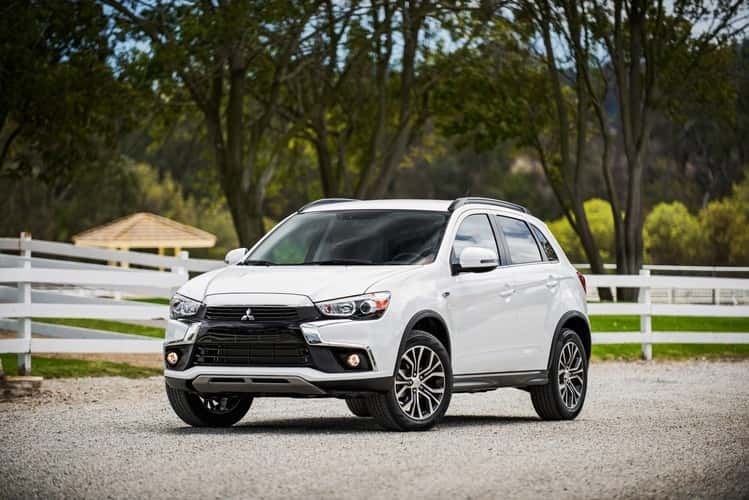 The 2016 Mitsubishi Outlander  is a mid-size crossover that offers seating for seven.  The Outlander has been in production since 2001, and is now on its third generation.  While the Mitsubishi name conjures images of action and adventure, the Outlander is also a very efficient car for daily living.
The Basics
The 2016 Outlander  has a base MSRP of $19,595.  As a part of the Mitsubishi family it comes with a 5-year, 60,000 miles limited warranty, 10-year or 100,000 mile powertrain warranty and 5-years of unlimited roadside assistance.  The base model has 166 horsepower from a 2.4-liter four-cylinder engine and has a fuel efficiency of 27 city and 31 highway.
Exterior + Interior
The 2016 Mitsubishi Outlander has been upgraded in numerous ways from the 2015 model.   Changes to the
exterior include a restyled front-end that has adapted Mistubishi's "dynamic windshield," standard 18-inch alloy wheels and LED taillights. There are also three new colors available to buyers, cool silver, diamond white pearl and quartz brown.
The 2016 interior has a new steering wheel, contrasting stitching and an improved look for the trim panels. The armrests and headliner are now made with better quality and more comfortable materials. The car's second row seats are easier to fold and stow than previous models. To address the noise issues of the past, the 2016 edition has made 31 design improvements that will reduce interior cabin noise and door closing noise.
Safety
The Outlander has is equipped with a seven air bag SRS system and Mitsubishi Motors' patented Reinforced Impact Safety Evolution (RISE) safety cell body construction. The car's handling is better as well because the car's stiffened structure and returned suspension.  Additionally, the steering wheel and brake pedal communicate what is happening on the road more effectively than before.
Competition
Other vehicles in the mid-size crossover class are the are the Dodge Journey and the Nissan Rogue. Here's a quick comparison of each car's basic specs. 
Features +
For buyers that want more features than the base model is equipped with, the Outlander SLE or GT are available. The SLE features includes a moonroof, 710-watt premium sound system, satellite radio, power tailgate and is priced at $26,000. The GT model is equipped with navigation, forward-obstacle warning, adaptive cruise control, and lane-departure warning and costs less than $34,000.
On the market for a crossover? Check out our selection of inventory at University Mitsubishi located just outside of Miami.