Eclipse Cross is Mitsubishi's Most Compelling Design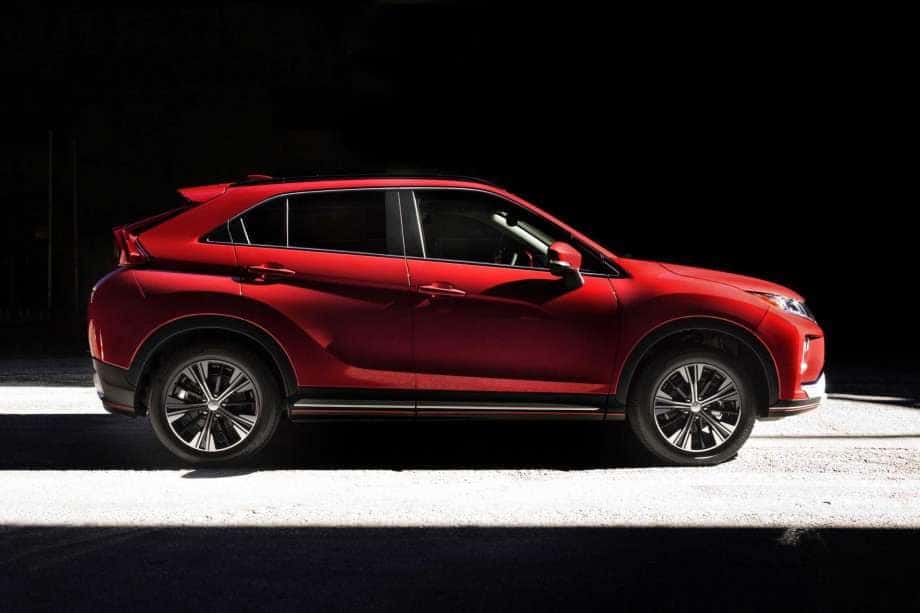 The 2019 Mitsubishi Eclipse Cross is part of one of the fastest growing segments in the industry and with its remarkable space, potent powertrain and generally good value, it's easy to see why. The Eclipse Cross is a close-packed crossover SUV with high-quality interior materials and bold and sharp lines. Theridgefieldpress.com announced it the most compelling Mitsubishi model since the Outlander arrived in 2005.
It's one of a handful of models in the Mitsubishi stable: the Outlander, Outlander Sport, Mirage, Mirage G4, and Eclipse Cross. Ridge Field Press's reaction to the Mercury Gray Metallic 2019 Eclipse Cross SE was positive on three levels. First, it struck us as highly precise, thanks to its quick steering and throttle response. 
It marked a deviation from Mitsubishi's proness to go cheap on things like molded plastic fabrics and components. Finally, the styling made it a generally favorable and robust vehicle. People who want to drive something with a different look won't go far from the Eclipse Cross.
Mitsubishi also offers the Eclipse Cross with a front-wheel-drive or Super Al-Wheel Control (S-AWC). All vehicles come with a 1.5-liter, 152-horsepower turbocharged inline Four and even a continuously variable automatic transmission. The ES base, with its front-wheel drive, starts at $23,595 (plus destination fee). The all-wheel-drive SE, one trim level removed from the top-of-the-line SEL, was sticker-priced at $28,018 (plus destination fee).
All Eclipse Cross trims are well-equipped. The standard features include heated front seats, satellite radio, audio controls on the steering wheel, rear-view camera, S-AWC mode selector, cruise control, and dual-zone automatic climate control. There is a push-button start, power windows and door locks, blind-spot warning with lane-change assist and rear cross-traffic alert, and 18-inch wheels.
Mitsubishi provides a robust warranty package. There is a 10-year, 100,000-mile powertrain protection, five-year, 60,000-mile limited new-car warranty, seven-year, 100,000-mile rust-through protection, and five-year, unlimited-mileage roadside assistance.
The car feels tight and secure. Wind noise was minimal, and the vehicle is quite quiet at cruising speeds. Fuel-economy projections are 25 mpg city, 26 highway.
Most of the interior controls were instinctual. The exception was the infotainment system, with touch-screen, steering-wheel, and center-console touchpad controls. With the Eclipse Cross, Mitsubishi joins a long list of compact SUVs from South Korea, the United States, Europe, and Japan. 
The Eclipse Cross is competitive, as evidenced by data showing sales. For 2019, it has already exceeded last year's total, and the Eclipse Cross has been rated a Top Safety Pick by the Insurance Institute for Highway safety.
2019 Mitsubishi Eclipse Cross Interior
The 2019 Mitsubishi Eclipse Cross is one of the smaller entries in the compact-SUV segment, but it's a pretty well-packaged group of standard and available features. A sliding/reclining/split-folding rear seat helps to reshape the interior according to the needs that day. Available features are a panoramic sunroof, heated rear seats, a head-up display and an upgraded infotainment system that features a console-mounted touchpad controller like those found more often on luxury models.
2019 Mitsubishi Eclipse Cross Exterior
The 2019 Mitsubishi Eclipse Cross is an unusual vehicle entry in the compact-SUV segment, a distinction that will be among the vehicle's biggest draws for some. Compared to its more upright competitors, the Eclipse Cross's sloping rear gives it a profile slightly more reminiscent of the sportier, coupe-like SUV variants. It gains traction in the luxury segment.
You can search the inventory of Eclipse Cross at University Mitsubishi. Make sure to stop by for a test drive and see if this model and make is the car for you. 
Photo Credit: www.theridgefieldpress.com