Change Up the Potatoes for Thanksgiving with a Sweeter Recipe this Year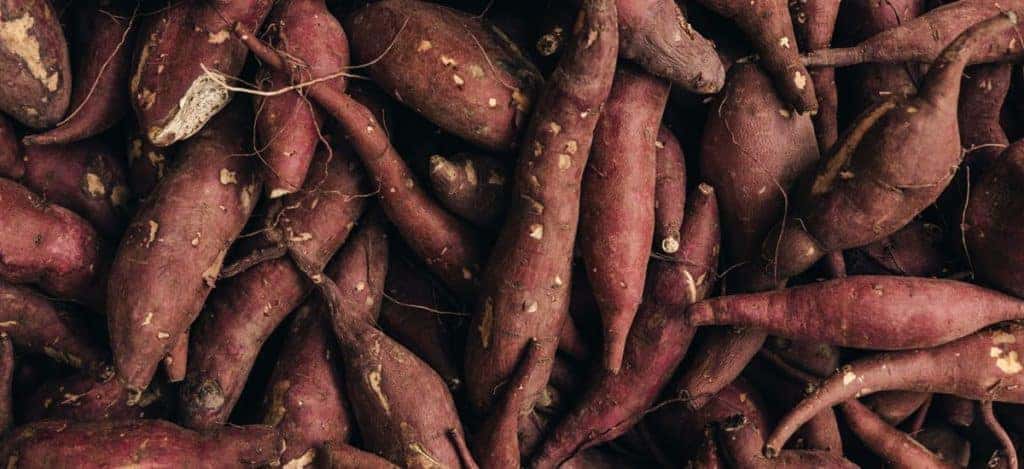 Thanksgiving is a great time to get together with family and eat some really tasty food. Every year is a blast, and the number of dishes to try are plenty. Whether going home to see the folks, joining a potluck, or having a "Friendsgiving" this year, it's always nice to take a little pressure off the home chef and offer to bring a little something to the table, especially if the menu is getting a little stale.
Twice-Baked Stuffed Sweet Potatoes
Sometimes, the same old dishes can get a little boring. The turkey, some mashed potatoes, stuffing, maybe a little greens. Why not try something different this year? Instead of mashed potatoes, how about some stuffed baked potatoes? Even better, why not "sweet" stuffed baked potatoes? We were thinking the same thing and found this nice recipe to try this year to shake things up.
Ingredients
      6 sweet potatoes, scrubbed and all about the same size
      4 tablespoons butter at room temperature
      4 ounces cream cheese at room temperature
      1 tablespoon vegetable oil
      1 can (8 ounces) crushed pineapple (make sure to drain the can first)
      2 tablespoons chopped pecans
      1 tablespoon light- or dark-brown sugar
      2 teaspoons of cinnamon
      Salt and freshly ground black pepper
      1/4 teaspoon ground nutmeg
      1/4 teaspoon ground ginger
      1 teaspoon grated orange zest
Instructions
      Preheat the oven to 350 degrees.
      We don't want these potatoes to overheat, so take a knife and pierce each with the tip to allow some heat to escape. Then place each onto a sheet tray.
      Baking the potatoes are easy. Pop them into the over for one hour or until soft.
      Let the potatoes cool.
      While cooling the potato, reduce oven heat to 325 degrees.
      Once cooled, split the potatoes open and remove its insides. Place this in a medium bowl for later, but save the skin.
      In another fresh bowl, throw in all of the rest of the ingredients and mash them up. Stir well.
      Once it's all mixed together, pour the new mixture into the potato flesh we saved from earlier.
      Now that we have a good mix going, add it all back into the potato skins and fold.
  Line up a tray with the now stuffed potato-filled skins.
  Bake these for 15 minutes in the lower heat setting. Twice baked, right?
  Okay, more like triple baked. Keep the oven at 325 degrees and take the potatoes out.
  Sprinkle each potato with pecans while still fresh, and then pop them back in the oven.
  Bake for an additional 5 minutes so all the flavors melt into the potatoes.
  Take out to cool, but not too cool. We want these potatoes fresh and warm.
Now that's a nice side dish to really change the game. You can still make some mashed potato and gravy, but this recipe is something new and is more than just starch. If you decide to make "Twice-Baked Stuffed Sweet Potatoes", share some pictures with us on University Mitsubishi social media and let us know how it went. Happy Thanksgiving from all of us at University Mitsubishi!
Photo Source/Copyright: Matthew Henry from Burst