Another Look at Mitsubishi Motors Hybrid and Electric Vehicles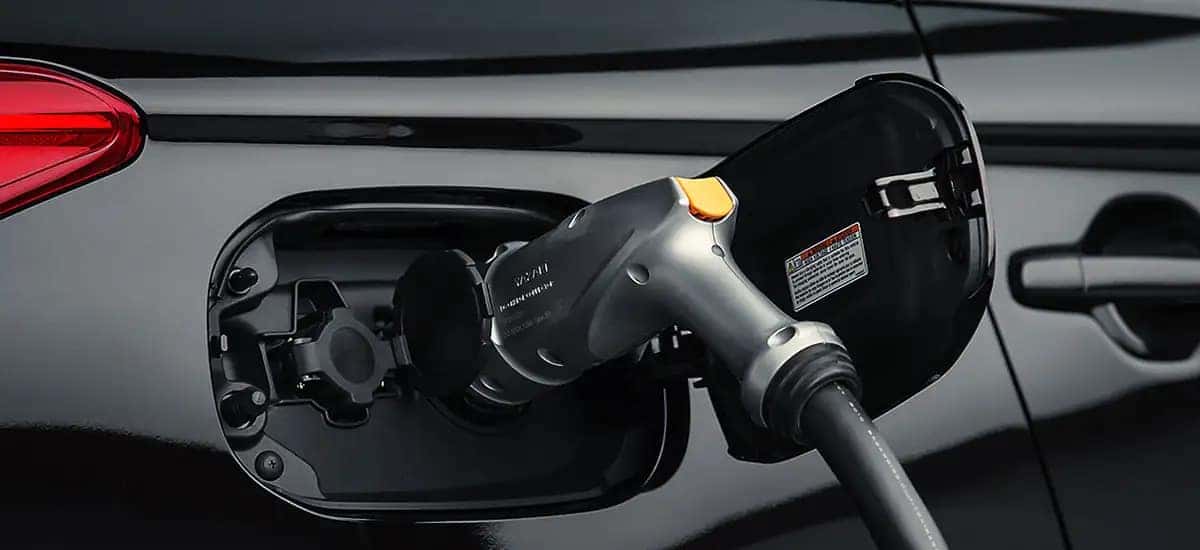 Mitsubishi Motors may be an automaker with a heavy hand in the SUV auto market, but soon, we just might see a surplus of alternative fuel vehicles. At one point, here in the U.S., Mitsubishi had an all-electric vehicle known as the i-MiEV for several years. A little bit later, the Mitsubishi Outlander PHEV, a plug-in hybrid electric vehicle SUV doing well overseas, came to the states. Although many auto shows have been cancelled this year, Mitsubishi Motors appeared at the 2019 Tokyo Motor Show to debut its newest take on alternative fuel – a turbine engine. Let's take a look at the steps Mitsubishi Motors took to get here.
Alternative Fuel
Let's face it, the auto market hasn't been all too quick to let go of gasoline and diesel. Even today, some automakers barely have plans to drop their CO2 emissions average. When a time when a hybrid, let alone an electric vehicle, didn't seem very practical, Mitsubishi Motors had the i-MiEV on city streets and highways – the i-MiEV was actually the first highway-capable electric vehicle. Powered by a lithium-ion battery that powered a 66-horsepower electric motor, it wasn't anything exciting, but this EV had a total range of 59 miles on a single charge with no emissions. Equipped with a regenerative braking system, an on-board battery charging system, and three ways to recharge the battery, this was a huge jump in the right direction.
The i-MiEV didn't pull through as time went on, and maybe an all-electric vehicle wasn't going to fit into the future plans for Mitsubishi, an automaker primarily producing SUVs. A new take on plug-in hybrids, the Mitsubishi Outlander PHEV still had two forms of power sources, a 2.0-liter MIVEC DOHC engine and an electric motor, except this setup came with two motors, one on each axle – also known as a twin-AC synchronous permanent magnetic motor. The engine was able to generate up to 117 horsepower and 137 lb-ft of torque, and with the two electric motors, the Outlander PHEV generated an additional 80 units of horsepower, 101 lb-ft of torque from the front axle, and 143 lb-ft of torque from the rear. On par with many plug-in hybrids at the time, the Outlander PHEV offered drivers the choice of driving on just gasoline, just electricity, or both, and delivered a fuel economy of 74 MPGe with a total of 22-mile electric range.
New Concepts
In 2019, Mitsubishi Motors unveiled two concepts just in time. During the 2019 Geneva Motor International Auto Show, Mitsubishi unveiled the Mitsubishi Engelberg Tourer SUV concept, a new plug-in hybrid that was set up to take over for the Outlander PHEV, a vehicle that's starting to show its age. Named after a Ski Resort to keep it feeling fresh, the Engelberg Tourer came with a similar setup to the Outlander PHEV, but with a more power 2.4-liter gasoline engine, and came equipped with "Super" All-Wheel Control and a twin-motor full-time 4WD system for a more adventurous lifestyle. Able to cruise 43 miles on electricity alone, it definitely surpasses its predecessors.
Later that year, the 2019 Tokyo Motor Show took place, and there Mitsubishi debuted an electric buggy sporting a new electric powertrain coupled with a gas turbine engine-generator. Mitsubishi put four electric motors on the MI-TECH CONCEPT, one for each wheel, to really put the automaker's Super-All-Wheel-Control Integrated Vehicle Dynamics Control System to work with superb control and traction. In addition, the MI-TECH concept was able to run on a variety of fuels such as diesel, kerosene, and alcohol that are better for the environment.
What will Mitsubishi Motors develop next? Keep up to date with all Mitsubishi Motors related news when you follow University Mitsubishi on social media.
Photo Source/Copyright: Mitsubishi