A Mitsubishi Mirage Is the Vehicle That Lasts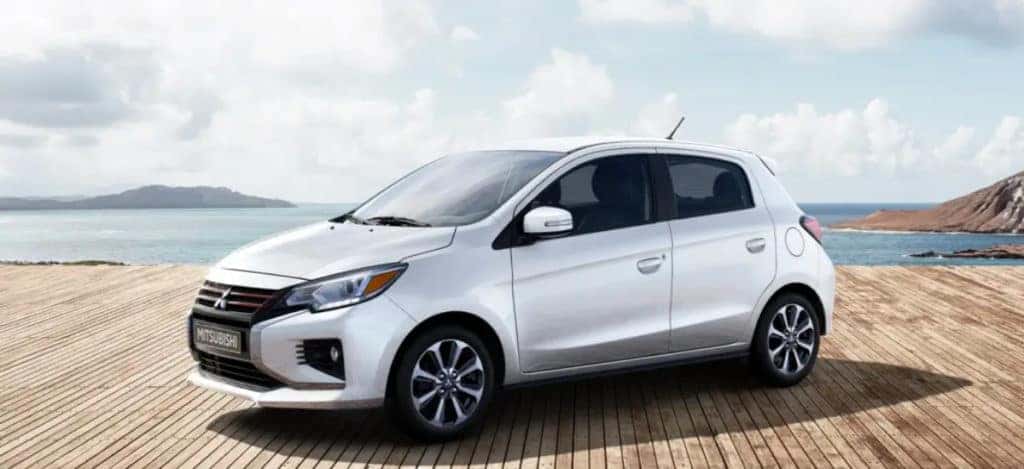 2020 has been some year, hasn't it? Every day feels like it's up in the air and we're all just waiting for the other penny to drop. At times like this, having something, anything you can rely on to give you a sense of stability is very important. Although many of us may be working from home these days and don't necessarily need to drive, if we do want to go somewhere, we need a reliable vehicle to get us there. Sure, there's always public transportation and ride-hailing, but a little independence is good for everyone, and some of us could really use it. So, when it comes to finding a reliable vehicle, where should a consumer look? We suggest the Mitsubishi Mirage.
For one, the Mitsubishi Mirage has been time and again rated as one of the most fuel efficient vehicles on the market today with an EPA estimated rating of 37 mpg in the city, 43 mpg on the highway – 39 combined. Plus, Mitsubishi is steadily increasing the value of their vehicles with convenient features and creature comforts like a 7-inch smartphone link display with Apple CarPlay and Android Auto compatibility, automatic climate control, and even heated front seats. Little luxuries like this can change how it feels to get behind the wheel of a hatchback.
The Mitsubishi Mirage is also known for having great value for years to come. A year ago, the Mirage won the CPO Value in America™ award from Vincentric, a trusted company known for its reviews and analyzing data about the auto industry to provide consumers with a little more insight when shopping for a car. Every year, Vincentric holds the Best CPO Value in America™ awards to shine the spotlight on vehicles that will still offer a great value after five years. The awards are based on the costs of the vehicle during its lifetime, including (1) Purchase price, (2) Retained value, (3) Fixed and operating costs during the lifespan of the vehicle, and (4) Maintenance and repair.
This brings us to a short story about a lovely couple in Minnesota, USA. Jerry and Janice Huot are proud owners of a Mitsubishi Mirage, and up until recently, they were also driving a Mirage – except this one had tacked on 414,000 miles. Crazy, right? A 2014 model year got that many miles on it in six years because it was more than just a hatchback. The Huots used the Mirage to carry heavy payloads, dressed it up like the Minnesota Vikings to show their team spirit, and used it as a commercial delivery vehicle. Outside of typical car maintenance, the Mirage only needed two major repairs, and that was after 150,000 miles – any vehicle is showing some wear-and-tear by then. The couple named this vehicle the "Purple Won"…for some reason – maybe "Purple One" was already taken in vanity license plates, and seeing as how the vehicle is a little purple, pointing it out as, "The purple one" makes sense.
"The Purple Won was the first new car I'd ever owned, and it was absolutely the best, totally dependable and economical. We still miss it [but] as long as Mitsubishi keeps making the Mirage, I'll own one," – Jerry Huot.
Looking for a vehicle that will have lasting value for years to come? Find your Mitsubishi Mirage at University Mitsubishi in Davie, Florida.
Photo Source/Copyright: Mitsubishi Motors