2022 Mitsubishi Outlander Receives a TSP+ from the IIHS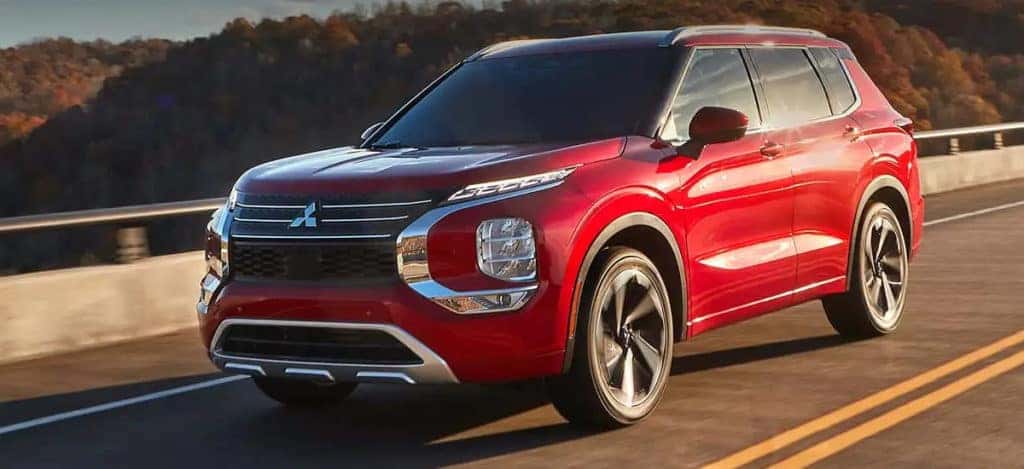 The Insurance Institute for Highway Safety (IIHS) is known for its rigorous crash testing of vehicles to find out which vehicles currently available on the market are safe and can withstand the impact of a car crash. As we get closer to the end of the year, automakers will be rolling out the next model year of the vehicles in their lineup, and before consumers get behind the wheel of shiny new wheels, they'll want to know if that car is safe. Thanks to the IIHS, it's easy to find out. The newest vehicle to receive a high safety rating is the all-new 2022 Mitsubishi Outlander, having earned a TOP SAFETY PICK+ (TSP+) from the IIHS.
"The all-new 2022 Mitsubishi Outlander is the most-connected, best-equipped vehicle we have ever sold in the U.S., and today, IIHS confirms it is among the safest vehicles on the road…With this designation, and the industry's only standard third-row seating in its class, Outlander is a great choice for modern families, and we can be really proud of that." – MMNA Chief Operating Officer Mark Chaffin
Like every vehicle that receives a Top Safety Pick (TSP) or TSP+ rating, the 2022 Mitsubishi Outlander had to pass a number of tests the measure a vehicle's crashworthiness. An odd term, but it means how "crash-worthy" a vehicle is, as in how well it handles said crash. To thoroughly test this, the IIHS has developed five crash tests that measure the safety of the vehicle itself in the event of an incident as well as whether it comes with crash avoidance and mitigation system. The structure of the vehicle is tested with a driver-side small overlap front, passenger-side small overlap front, moderate overlap front, side, roof strength, and head restraint test. The new 2022 Outlander also has an assortment of advanced safety systems.
IIHS rates testing with a simple scale – "Poor", "Marginal", "Acceptable", or "Good". Another rating system is used for safety features – "Basic", "Advanced", and "Superior". The TSP+ rating was awarded to the 2022 Mitsubishi Outlander, but as always, the rating comes with a requirement. The TSP+ is for units produced after June 2021; the Outlander earned an "Acceptable" rating on earlier units, versus a "Good" rating on newer units. The 2022 Outlander also received "Advanced" and "Superior" ratings for its vehicle-to-vehicle and vehicle-to-pedestrian evaluation systems.
Aside from receiving the highest safety rating from IIHS, the 2022 Mitsubishi Outlander comes with a collection of advanced driver assistance systems, such as MI-PILOT Assist, a blend of Adaptive Cruise Control (ACC), Lane Keep Assist (LKA), and Traffic Sign Recognition for nearly Level 4 autonomy. Depending on the trim level, consumers can find an assortment of safety features, including Forward Collision Mitigation (FCM), Predictive Forward Collision Warning (PFCW), Active Blind Spot Assist (ABSA), Blind Spot Warning (BSW), Lane Change Assist (LCA), Lane Departure Warning and Prevention (LDW & LDP), Driver Attention Alert, Rear Automatic Emergency Braking, Rear Cross Traffic Alert, Automatic High Beam (AHB), Hill Descent Control (HDC), Trailer Stability Assist (TSA) and a Multiview Camera system.
Looking for a safe SUV as your next vehicle purchase? Find the 2022 Mitsubishi Outlander at University Mitsubishi today.
Photo Source/Copyright: Mitsubishi Outlander